Zendaya Reveals the Secret to Her Stunning Instagram Selfies
Zendaya is known for a lot of different things. Her incredible acting skills on the hit HBO show, Euphoria, her phenomenal sense of style, her singing chops, her laid back and overall chill demeanor, and her strong Instagram game. One look at her Instagram feed and you'll see a juxtaposition of funny pictures and videos that show off her unique personality and stunning selfies where her skin looks radiant and she's serving face. But just how does the 22-year-old get such great selfies? Zendaya recently revealed her number one selfie tip.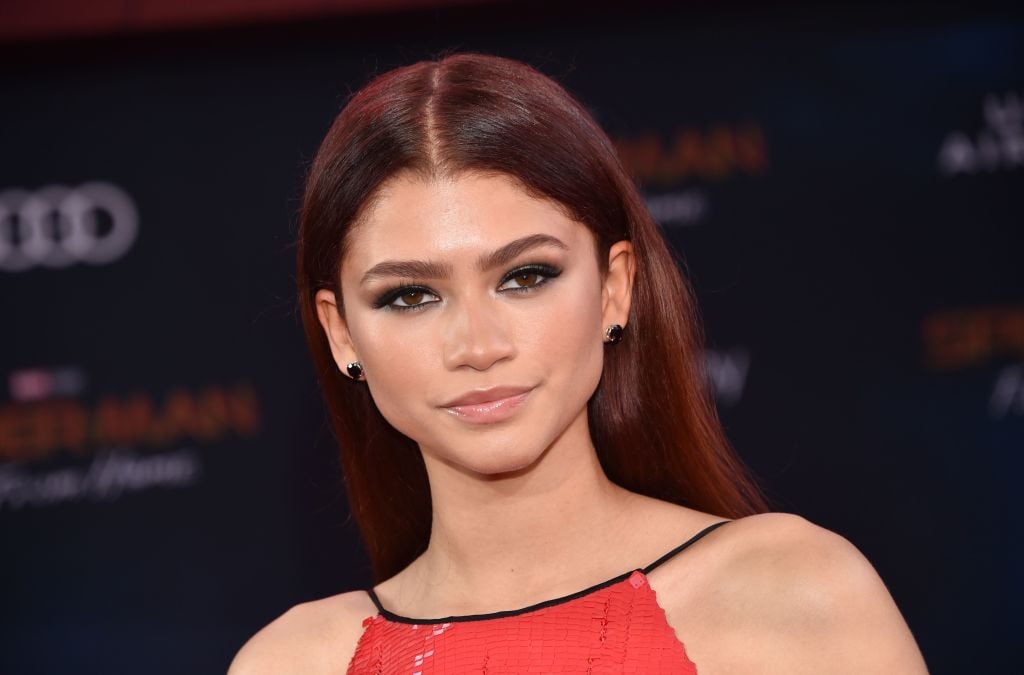 One of the things that makes Zendaya's Instagram selfies so strong is how luminant her skin always looks. She always seems to have a glow about her that makes her look fresh-faced, youthful, and well-rested despite her hectic schedule. In a recent interview with InStyle, the Euphoria actress admitted that a lot of that has to do with finding your light and staying moisturized.
Sunshine and moisture
"It's all about the sun. Get in front of it and let the rays hit you. That and also be heavily moisturized," the Spiderman: Far From Home actress confessed. But, the actress also made sure to stress how important it is to take care of your skin, particularly when exposing it to sunlight. SPF (sunscreen) is a huge part of Zendaya's daily routine. Not only does it protect from sun damage from harmful burning rays, but it also helps to fight against signs of aging.
SPF or bust
"Wearing SPF is No. 1. Everybody, wear your SPF! And I find it therapeutic to give myself a facial and do all those extra steps: cleansing; cleansing with another cleanser; toning with, like, eight different things; then a spray; a sheet mask; a clay mask. It's a little self-care," the singer shared.
Self-care
And Zendaya's self-care certainly doesn't stop with taking care of her skin. As a homebody and an introvert, she enjoys spending time in her new home. Zendaya loves transforming the energy of her new space by manipulating things like lighting and also fills her home with comforting smells with essential oils. In fact, Zendaya confessed that she'd rather be in her own home than on a vacation. Living a life of nonstop motion, it's rare that she has a reprieve. But, whenever she does, she has a fairly unusual but truly relatable self-care practice.
Harry Potter forever
"Everyone has their own thing, like a form of meditation or whatever. Me, I find it very hard to just sit there and clear my brain. People say I'm crazy, but I watch Harry Potter, like, once a day. It's just calming to me, so that's my thing. People are like, "Oh my god, Harry Potter again?" I say, "Don't come over to my house if you don't want to watch it, because it's going to be on," Zendaya said candidly.  
Honestly, we think hanging out with Zendaya at her home sounds amazing. What could be better than sunshine, facials, and a heavy dose of Harry Potter? Anytime she wants to invite us over, we're totally game.