Zendaya Is The Newest Face of Lancôme: What Other Big-Named Brands Has The Actress Collaborated With?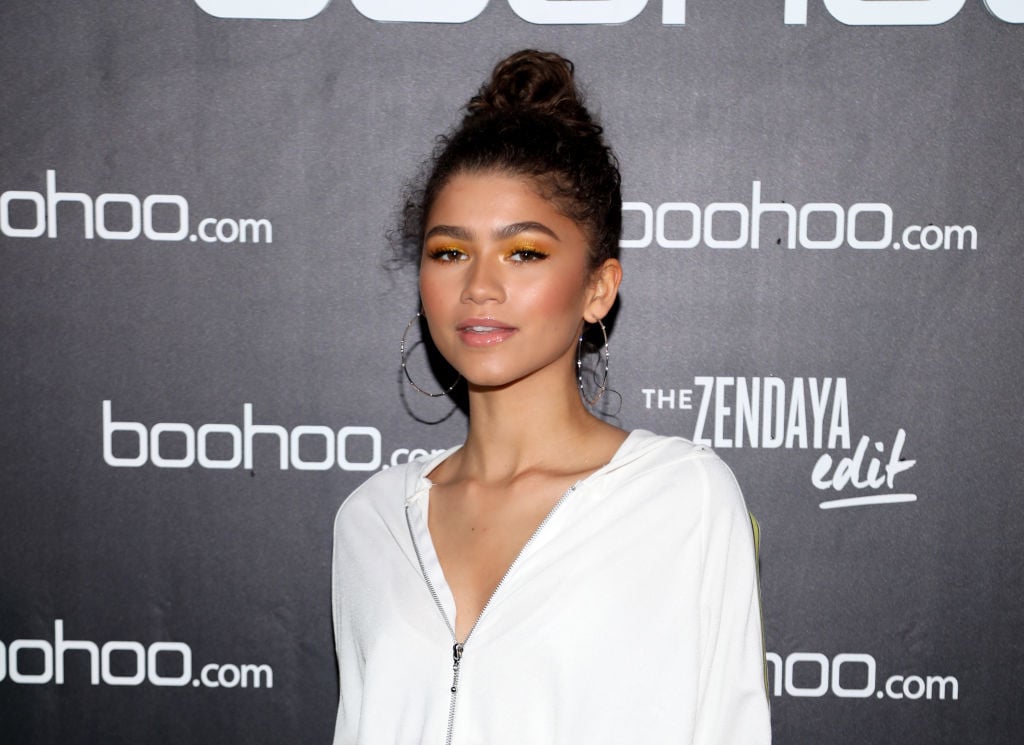 Zendaya is definitely a force to be reckoned with.
The 22-year-old actress has made a name for herself as not only as one of the most fashionable celebrities to date, but now as the newest/youngest global ambassador for the beauty and fragrance brand, Lancôme.
This is not the first time Zendaya has been the face of a high-end brand and is certain not her last.
Lancôme newest beauty ambassador
On February 21, actress-singer Zendaya was announced the latest global beauty ambassador for Lancôme.
The reveal took place at The Four Seasons Hotel in Beverly Hills where Zendaya was appointed global ambassador by the most current ambassadresses, Lupita Nyong'o and Taylor Hill.
Zendaya will be featured in the French luxury house's upcoming beauty and fragrance campaigns.
The actress is the youngest star to sign with Lancôme, whose past ambassadors include Julia Roberts, Penelope Crúz, and Kate Winslet.
"Today, we are happy to announce we have a new member joining our family," said Françoise Lehmann, Lancôme global brand president. "She is young, but wise beyond her years. Zendaya brings a youthful and a unique approach to beauty that perfectly complements Lancôme's vision and creativity."
While dressed in a red David Koma jumpsuit with matching heels, Zendaya could not hold back her smile as she took on the beauty industry's highest honor.
It's a huge honor to be able to represent a brand like Lancôme and join such an incredible lineup of iconic women," said Zendaya. "It's so humbling to stand next to these beautiful women and be part of this brand that I've known since I was a little girl as a symbol of elegance."
She is also the global brand ambassador for Tommy Hilfiger
Not only has Zendaya become the face of Lancôme, the 22-year-old just recently collaborated with fashion designer Tommy Hilfiger.
The actress is now the global ambassador for Tommy Hilfiger and has crafted a capsule collection for the brand that is set to debut March 2.
Zendaya worked exclusively with Hilfiger to create a collection that is a modern take on 1970s fashion.
Zendaya has always showcased her love for fashion and is known for putting her own twist on clothing that are showstoppers on red carpets.
The actress' mission has always been to give young women and girls the opportunity to express themselves through clothing.
With this collection, she plans on doing just that all while showcasing her unique approach to fashion.
Zendaya has also worked alongside Michael Kors
In 2016, Zendaya partnered with well-known fashion designer, Michael Kors.
The actress was featured in a campaign that gave the world a sneak peak of the designer's customizable Access smartwatch.
Zendaya was featured in a few glamorous editorial shots and was also featured in a commercial with model Martha Hunt to promote the watch.
Michael Kors has designed some amazingly beautiful outfits for Zendaya before. Fans had a hunch the two were working on something after the two celebrities attended the 2016 Met Gala together, which theme for the year was "Manus x Machina: Fashion in an age of technology."
The face of Covergirl
At the age of 19, Zendaya was taking the world by storm with her epic red carpet looks and feature film acting.
In January 2016, the actress was named the new face of Covergirl cosmetics. Zendaya was adding to the roster of Covergirl spokeswomen who include Ellen DeGeneres, Queen Latifah, Janelle Monae, P!nk, and many others.
Shortly after sharing the exciting news with the world, Zendaya shared why being the new spokeswoman for Covergirl was so important to her.
"Covergirl celebrates powerful, beautiful, and strong women of different races and ethnicities. It's inspiring and I'm thrilled to be part of the diversity and expansion of beauty."