Zendaya's Response to the 'Malcolm & Marie' Criticism is Perfection
Though Zendaya's upcoming film Malcolm & Marie won't release on Netflix for another week, the film has already received tons of buzz. The black and white film was amongst the first projects that was shot during the coronavirus (COVID-19) pandemic and is the brainchild of Sam Levinson, who is also the creator of the hit show, Euphoria. Starring Zendaya and John David Washington, the film is an intimate look into a couple's relationship.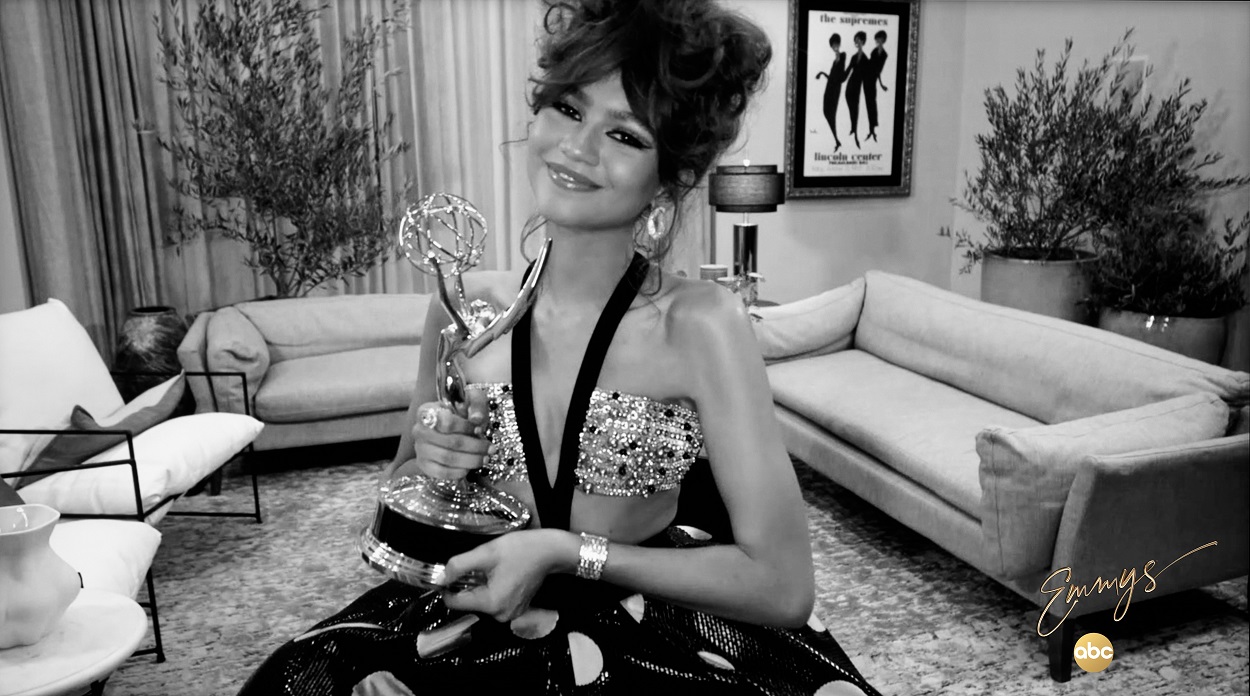 Zendaya first teased Malcolm & Marie on her social media profiles back in July of 2020. Fans were immediately interested in seeing what the actor had been working on and that interest skyrocketed after Zendaya made history with her Emmy win. In fact, interest was so high that the film sparked a bidding war between major streaming platforms. Ultimately, it was Netflix who acquired exclusive rights to the film for a cool $30 million.
Zendaya's upcoming film 'Malcolm & Marie' has received tons of attention
Netflix has wisely chosen to release Malcolm & Marie on February 5, 2021, which gives it enough time to be entered into the Oscar race. Thus far, critics are championing Zendaya's performance in the film, but there is one persistent criticism that many people have about the movie. Some people are unnerved by the age gap between Washington and Zendaya.
RELATED: 'Malcolm & Marie' Isn't the Only Movie Sam Levinson Collaborated on With His 'Euphoria' Cast
Though Zendaya plays a teen on Euphoria, she is, in fact, 24 years old. Washington, on the other hand, is 36 and many fans are discomfited by the 12-year age gap between the pair. Since Malcolm & Marie was written specifically for Zendaya, some fans questioned why Levinson made the decision to cast a much older actor as her love interest. In an interview with Variety, Washington addressed the criticism directly.
The cast of 'Malcolm & Marie' reacts to the film's main criticism
"I wasn't concerned about it because she is a woman," Washington stated about the age gap in Malcolm & Marie. "People are going to see in this film how much of a woman she is. She has far more experience than I do in the industry. I've only been in it for seven years. She's been in it longer, so I'm learning from her. I'm the rookie. I was leaning on her for a lot. Some of the stories she's shared about what she's had to go through with Twitter and everything. I appreciated her wisdom and discernment when it comes to this business. I admire that. What I'm really excited for people to see when the film is released – they're going to see how mature she is in this role. We're talking about versatility, and Sam and Zendaya brought both."
Up until now, Zendaya hasn't felt the need to address the age gap in Malcolm & Marie. But, in a recent interview with People, she had the perfect response to the prevalent critique. "People often forget — which is understandable because I've been playing 16 since I was 16, you know — I am grown," the Euphoria star shared. We love Zenadya's take on the criticism. After all, as long as she felt comfortable with the casting of Washington, then that's all that really matters. Hopefully, this film will allow skeptics to see that she is a grown woman fully capable of exercising her own agency in her career and beyond.