Zendaya's Management Team Wasn't Sure She Should Do 'Euphoria'
Though Zendaya was a household name prior to joining the Euphoria cast, the HBO drama catapulted her career into new heights. A huge departure from her Disney past, the gritty teen series allowed fans to see a new side of her. The incredible range that she displayed on the show helped Zendaya earn her very first Emmy nomination and win. Now, millions of fans are eagerly awaiting the sophomore season of the show.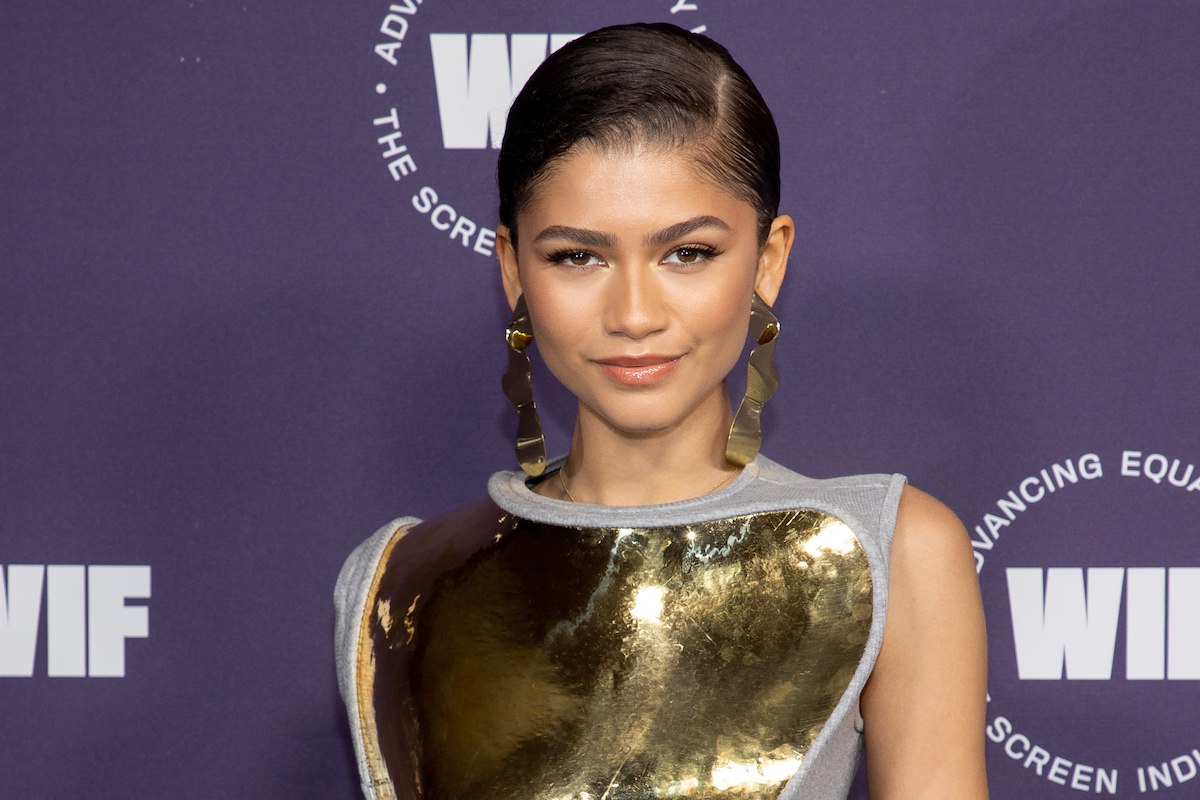 Euphoria is practically synonymous with Zendaya, so it's hard to believe that someone else could've been cast as Rue. However, Mary Vernieu, one of the show's casting directors, had her sights set on Zendaya from the start. She convinced writer and creator, Sam Levinson, that the dark show needed someone with Zendaya's girl-next-door qualities. Vernieu knew Euphoria needed a familiar face to draw viewers in.
Casting director, Mary Vernieu, on why Zendaya was the perfect choice for Rue
"Despite all the darkness and hardship, we have to have hope," Vernieu shared with IndieWire about Euphoria. "That's what made Zendaya the perfect person to root for, so she could come through the other side." It didn't take long for Vernieu to get Levinson on board with Zendaya. But then the casting director had the task of convincing the actor herself as well as her management team.
Zendaya's management team wasn't sure she should join the 'Euphoria' cast
Zendaya's management was willing to read the script for Euphoria, but they weren't immediately convinced that it would be the best thing for her career. Though Zendaya was 22 at the time, many of her fans knew her from her Disney days. Playing a 17-year-old drug addict was a risk that was sure to ruffle some feathers. Vernieu recalls the actor's team being unsure about her joining the cast.
The 'Dune' actor fell in love with the role instantly
"At first I thought she wouldn't do it, it's such a departure," Vernieu shared about Zendaya. "It was something so far from her persona. She's got a lot of fans. Getting her people to take a minute to read it and pass it on: 'Are you sure this is what you want to do?' It's a complex character."
But despite her team's doubts, Zendaya knew immediately that Rue was meant for her. After reading the script, she was passionate about joining the Euphoria cast. "At the last minute, she read it and wanted to do it," Vernieu recalled. "But she knew from the beginning what to do with it, how important it was. She's a smart girl."
How Zendaya knew she wanted to join 'Euphoria'
But how did Zendaya know that playing Rue was the right thing for her? After her departure from Disney, Zendaya had all types of ideas about what her next project should be. However, she was struggling to connect with any of the projects that she was presented with. The Shake It Up! alum was starting to truly panic. However, that all changed when she read the script for Euphoria.
"Everything was just not going right," Zendaya shared with Collider. "And then, Euphoria came along. When I read it, I immediately just loved it. There's no other way to put it. I just fell in love with the script, and I fell in love with Rue and all of the characters. I wanted to know more about them and about their lives; I wanted them to be OK. I just wanted to be a part of that world of Euphoria. All of those thoughts went out of my head, and I just knew I wanted to be a part of this project."
When does 'Euphoria' Season 2 premiere?
Ultimately, joining Euphoria was a move that worked out for Vernieu, Levinson, Zendaya, and her management team. The show has truly taken the actor's career to the next level. Fans are waiting on bated breath for Season 2. And while no premiere date has been announced yet, we're hoping that the sophomore season is well worth the wait.