Zendaya Met Her Assistant, Darnell Appling, Years Ago on a TV Show
If you've been following Zendaya's career closely then you've undoubtedly seen her assistant, Darnell Appling. Though the pair have been in a working relationship for years, their bond goes far beyond a professional one. In fact, Appling can be spotted during a lot of key moments in the Euphoria star's career. But how did the inseparable pair first meet?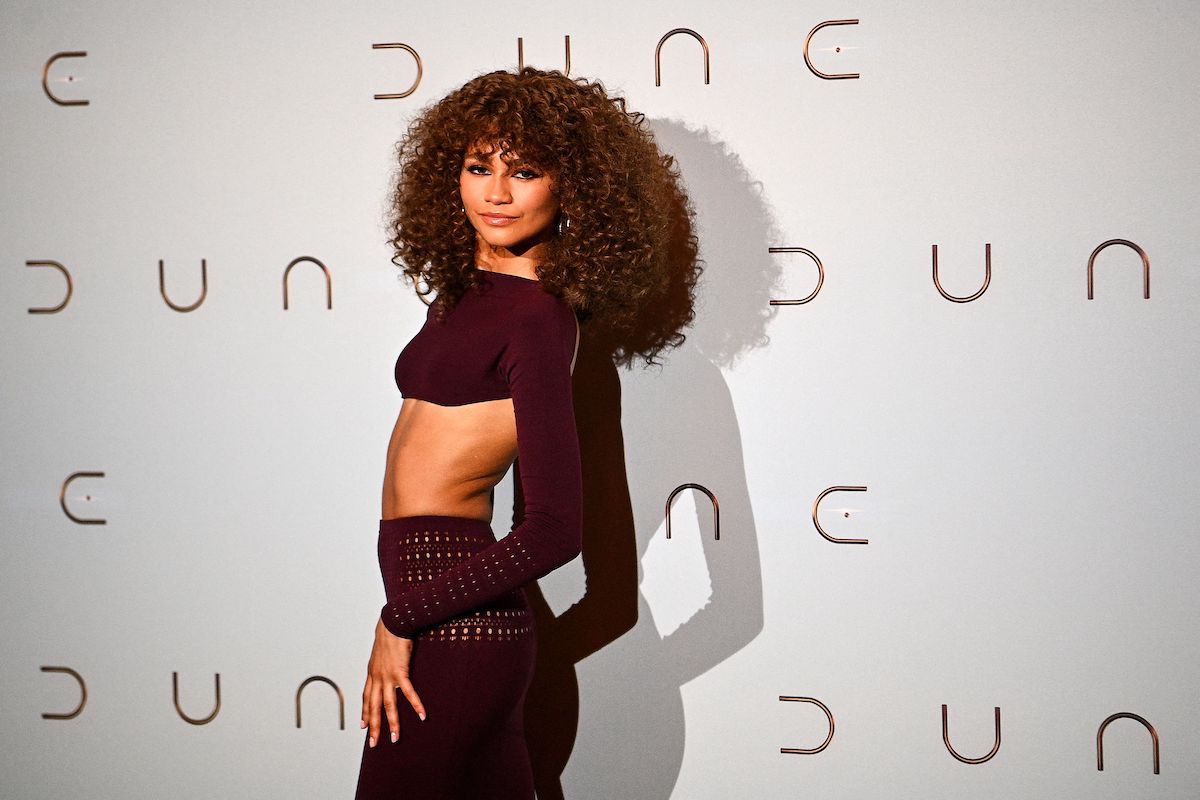 Having an assistant in Hollywood is pretty par for the course. With Zendaya's hectic schedule, she likely needs someone to help manage her busy calendar. However, Zendaya's close relationship with Appling is a bit more unusual. The pair actually are roommates and live together in Zendaya's home in the San Fernando Valley.
Zendaya's assistant, Darnell Appling, has been around for years
Hawkeye fans will note that Appling is a constant presence in Zendaya's life. He was present with her in the video where she dropped off her ballot for the 2020 election. He also can be seen bringing her lemonade in her 73 questions video with Vogue. Additionally, Appling travels with Zendaya on a regular basis and was even her date to the 2021 Oscars. Furthermore, when the Malcolm & Marie actor made history in 2020 and won her first Emmy, it was Appling who handed her the prestigious award.
RELATED: 'Euphoria': Sam Levinson Reveals What Zendaya Is Really Like on Set
The 'Dune' star and Appling met on 'K.C. Undercover'
Of course, Zendaya and her assistant have been developing a close bond for many years. The pair first met back in her Disney days. According to British Vogue, the pair hit it off right away when Appling was a stand-in on her hit show K.C. Undercover. A stand-in actor is a person who takes the place of a principal actor during lighting setups, blocking for the camera, and rehearsals. They are usually hired because they look similar to one of the principal actors.
Appling is way more than just an assistant to Zendaya
Over the years, Zendaya and Appling have developed a deep trust of one another. In fact, Zendaya tasked Appling with planning her very first vacation for her and gave him carte blanche access to her credit card. The Emmy-winning actor also hasn't been shy about shouting Appling out on social media and showing her love and support for him. And the lovefest certainly works both ways. Appling recently gave Zendaya a very sweet shoutout for her 25th birthday.
RELATED: 'Euphoria' Season 2 'Breaks My Heart for Rue' Zendaya Confesses
"Happy Birthday to my heart, my sister, my grandchild, my best friend, my partner in crime, my protector and my teacher @zendaya," Appling gushed on his Instagram page. "I trust the heffa so much that I let her cut my hair over the pandemic 😂 I love you and adore you Zendeesha and I'm happy God put you in my life. I will go to the end of the world for you sucka. I will never leave you nor forsake you ~ Love your Darneesha"
Zendaya was quick to respond that the message was likely to move her to tears. She also quipped that she was reading the message while sitting right across from Appling. Clearly, the relationship that the pair have goes far beyond boss and assistant and they were fated to meet all those years ago.