Zendaya Wants to Create More Opportunities for Black, Female, Creatives
Zendaya has never shied away from showing the world how multitalented she is. From her movies, to her television shows, to her modeling skills, and her melodious singing voice, she's built up quite an incredible career for herself. Most recently, the 23-year-old stunned fans as Rue in the hit HBO drama, Euphoria. In the show, she plays a drug-addicted teen who is battling mental health issues in conjunction with a host of other normal adolescent issues. The show has propelled Zendaya's career to the next level, but there's plenty more that she wants to do.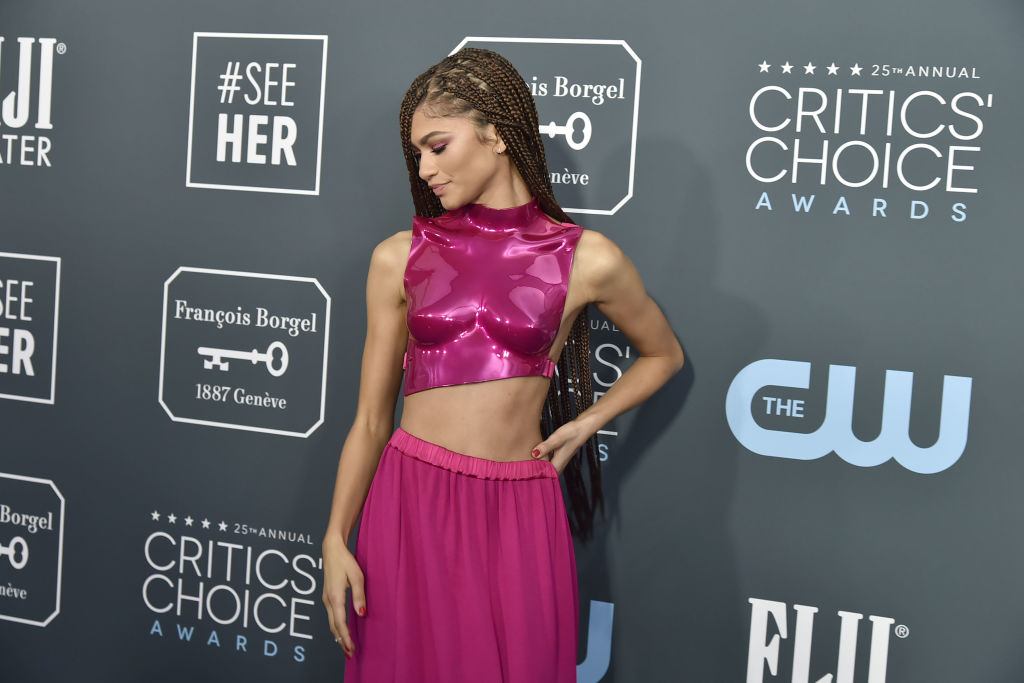 There's a level of consistency that fans of Zendaya have come to expect from her work and her persona. Fellow actors, like Zac Efron, have spoken openly about how hard the singer works on the set of her movies and tv shows. Fans of hers have also championed the Shake It Up alum for her friendly yet down-to-earth nature. Zendaya also seems to be wise beyond her 23 years and is always quick to use her power and influence to bring attention to important issues. One particular issue that Zendaya seems to be passionate about is diversity in Hollywood.
Zendaya has been championing for diversity since her Disney days
Zendaya actually began campaigning for more diversity at a young age. Prior the accepting her lead role on the hit Disney Channel show, K.C. Undercover, she made sure that the family being cast was a family of color. As a Black woman, Zendaya knew how important it was for young people of all walks of life to see themselves represented on screen. She utilized her growing platform to advocate for more diverse representation. Back in 2015, she also called out an interviewer at the Oscars for their racist remarks about her locs.
Zendaya seems to be constantly considering diversity and what she can personally do to make the entertainment industry a more accurate reflection of the world in which we live. In a recent interview with Vogue Australia, the movie star got candid about what kind of legacy she wants to leave behind as she gets further along in her career. She shared that she wants to make sure that she uses her platform and privilege to create lanes for Black women who aren't being given the opportunities to showcase their talent.
The Euphoria star wants to support other Black, female, creatives
"I think what's really special right now is there are a lot of really, really talented black female creators who are really doing their thing. So it's my job to support them. I feel our job is to support each other together, whether it be working together, creating things together. Also, as I grow and get older, I think about how I can continue to create opportunities for more people in this industry. How can I do what a lot of black female creatives are doing, like the Ava DuVernays of the world? Because it's not a lack of talent: it's the lack of opportunity. I think some people just need a shot," Zendaya shared.
It's great that Zendaya is already considering the trajectory of her career. It's rare that stars think about how they can impact the world at such a young age. We can't wait to see what's next for the talented star and how she plans on leveraging her power to support other talented creatives.