Zendaya on What Brings Her Joy Or Shall We Say…Euphoria
Despite all the madness of 2020, Zendaya is having an exceptionally good year career-wise. The Euphoria actor increased her net worth by signing on to new contracts and working on new projects and she earned her very first Emmy nomination and win. In fact, her portrayal of Rue in the hit HBO series, Euphoria made her the youngest person to ever win Outstanding Lead Actress in a Drama Series.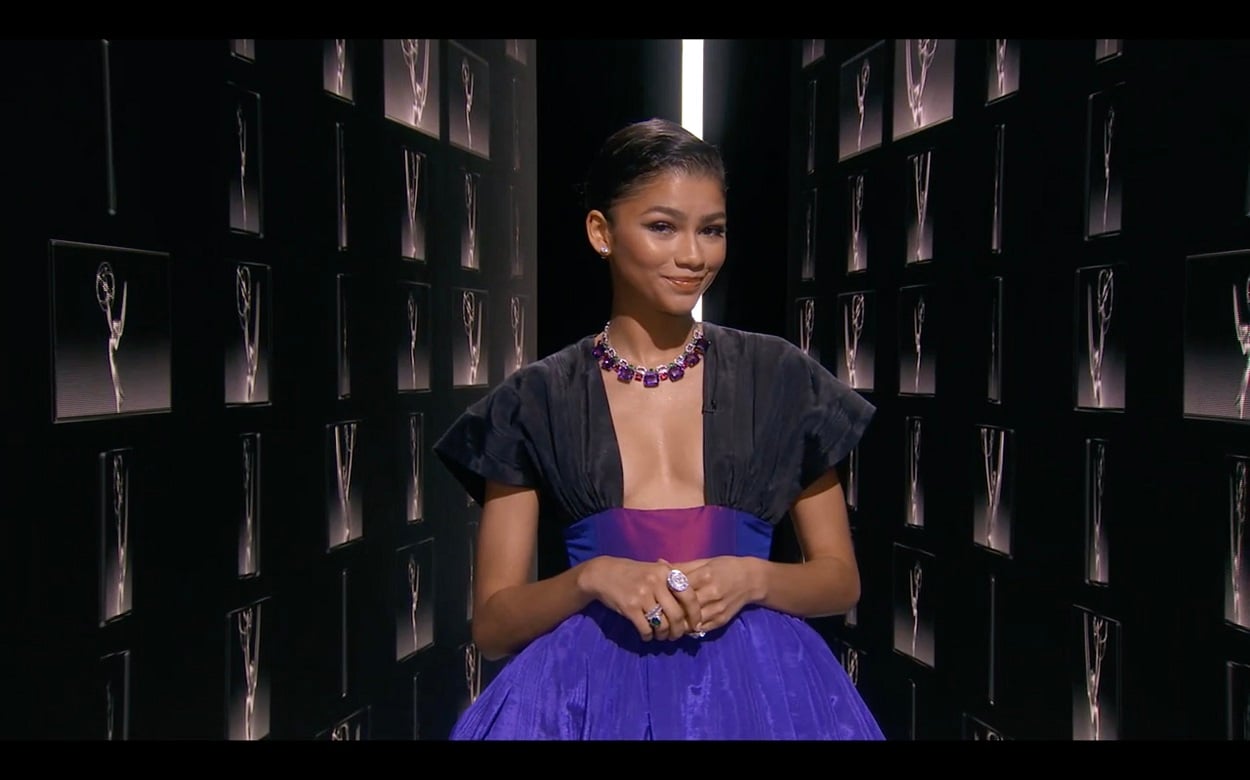 But Zendaya hasn't just been doing things to further her own agenda. The 24-year-old has also been using her influence to speak up about things that matter. The Euphoria star encouraged her millions of fans to get out and vote in the 2020 election. Furthermore, she lent her Instagram account to activists who helped educate her followers in ways that they could help fight against oppression.
Zendaya reveals what brings her joy
Still, despite the great year Zendaya's been having professionally, 2020 hasn't been a cakewalk for her. The actor has shared that she still doesn't have her anxiety under control and has been open about the fact that like many people, the pandemic has been challenging for her. So what does the "Replay" singer rely on to bring her joy? In a recent interview with Essence, the Emmy winner got candid on what makes her happy these days.
RELATED: 'Euphoria': Zendaya Gives Glimpse Into the Bridge Episodes; 'So Different From the 1st Season'
"Seeing Black women win, in any form, brings me joy," Zendaya shared with the magazine. "I was just looking at Rihanna's Savage X Fenty fashion show, and I was like, 'You better, girl! Bad-gal Riri is giving us what we need right now!' Then there are also small things—like a conversation with my grandmother, who I have to call after this because I keep forgetting. Hearing her voice is like food for the soul."
The 'Euphoria' star shares her wish for Black women in 2021
Zendaya continued on to share about other Black women in entertainment who she looks up to. Beyoncé, in particular, has been someone who has long-since been the subject of Zendaya's admiration. In fact, Zendaya hilariously freaked out on Twitter when the "Mine" singer wished her a happy birthday via social media. In fact, Zendaya even quoted a Beyoncé song when she was asked about what her wish for Black women is for the upcoming new year.
"For us to continue to fully realize our power and harness it to do great things, because we are incredibly powerful," Zendaya shared. "We're often convinced that we're not, and taught to shrink—but we have to believe in our collective power. I always think of that Beyoncé song, 'They'll never take my power, my power, my power.' Let's take that energy into the new year."
We certainly love the message that Zendaya has for Black women. We look forward to seeing her embody her own wish in 2021. As she's accomplished so much in 2020 alone, we can't wait to see what she does when the world is fully up and running again.