Zendaya Calls Her Driven Personality 'a Blessing and a Curse'
It's no secret that Zendaya has had a very fruitful career. From her singing chops and modeling skills to her hit role in Euphoria, the 23-year-old continues to prove she is multitalented. She has been showcasing her work ethic for the past decade and has plenty to show for it. But despite everything the actress has accomplished thus far, she still considers herself to be on the precipice of even more.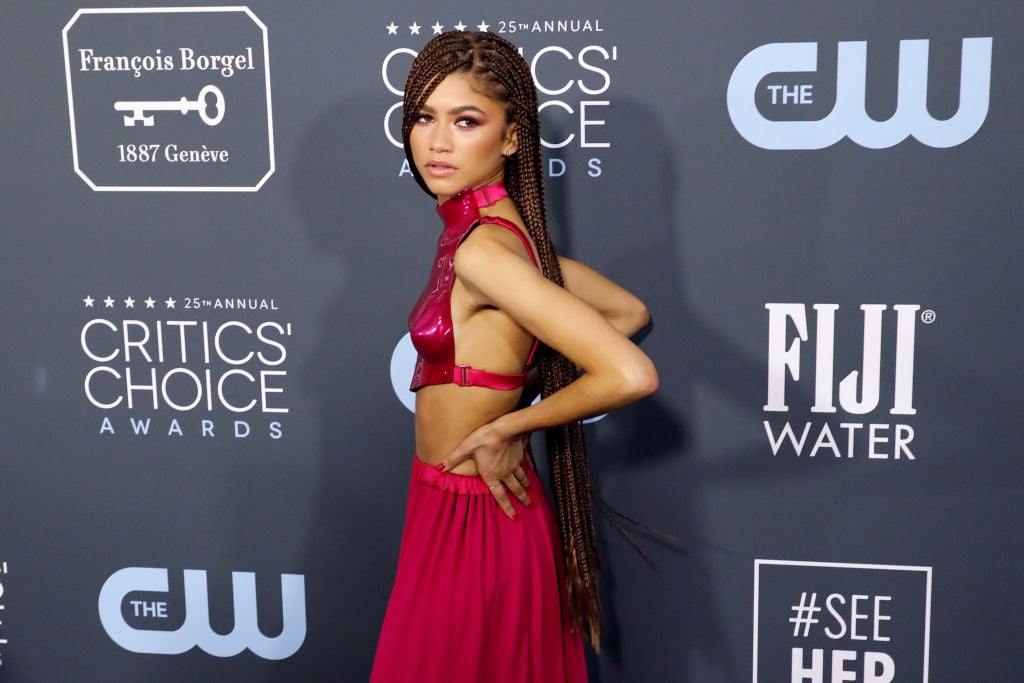 Zendaya recently sat down with Vogue Australia to talk about her life, how she successfully went from Disney to Euphoria, and what stands out about her career thus far. Funnily enough, it was difficult for Zendaya to pinpoint big moments in her career. And though she takes pride in her work, she is always looking ahead for the next big thing.
"I guess I look back and I'm proud of what I have been able to do, but I always look at things like [it's just] the beginning, which is sometimes a blessing and a curse," the actress said.
The 'Euphoria' actress is always looking ahead
The "never enough" mentality might be difficult for some people to manage. But Zendaya confesses it keeps her both humble and hungry for more.
"Because even if I have big accomplishments, they're very minor to me," the Euphoria star said. "It's just that I have more to do. I guess that's what makes you not be too full of yourself."
However, Zendaya also takes time to reflect on the great things she's achieved thus far.
"So I'm grateful for that quality, but there are also times where it's important to take in the moment and be like: 'Wow, I did that! I'm proud of myself for that work,'" she said.
Zendaya has taken a break to focus on herself
Zendaya said for the time being she's focused on staying present and getting better in her profession. Part of that journey has come from allowing herself to take some time off for the first time in years. While she's more than ready to get back to work and start filming the second season of Euphoria, she admitted the downtime have been essential for her.
"I've been able to take this time and work on myself as a human and be with Zendaya alone in a lot of ways, now I just want to get better at my craft," Zendaya told Vogue Australia. "I want to work hard, push myself further and level up on a personal level."
Zendaya went on to say she's responding to career pressures in a different way now.
"I think I have always felt a lot of pressure to make the right move, take the right steps," she said. "This year is about getting better; it's not necessarily about the moves."
We look forward to seeing how this new mindset spills over into Zendaya's work.