Zendaya Revealed Why She Turns Down A Ton Of Movie Roles
She starred in movies like 'The Greatest Showman' and 'Malcolm & Marie,' but Zendaya also turned down several movie roles for this reason.
Zendaya will appear in movies like Dune, as well as the original series Euphoria. However, this actor shared that she doesn't accept every movie role that she's offered. There's one main reason why. 
Here's what we know about the star of productions like Spider-Man: Far From Home and The Greatest Showman, Zendaya.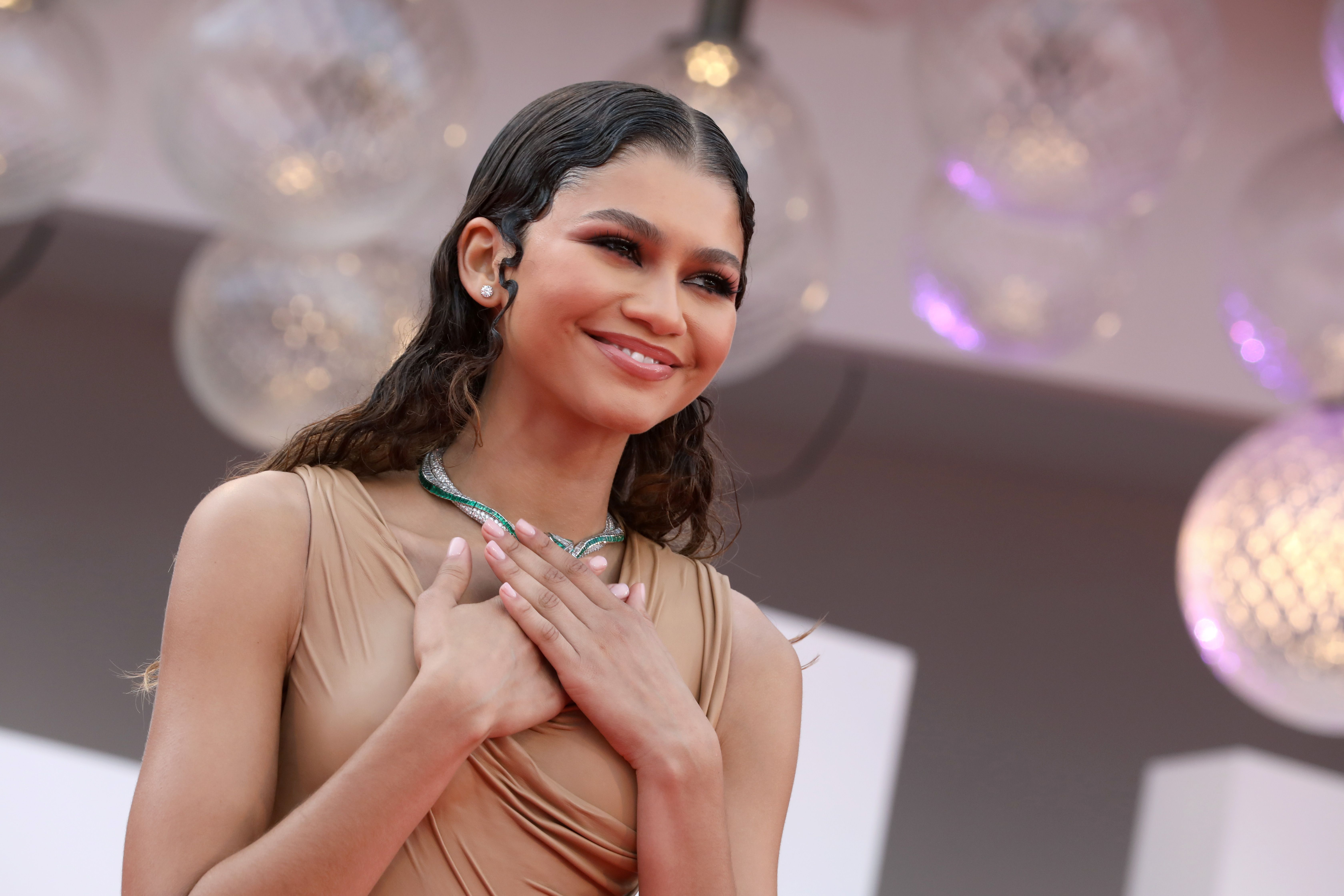 Zendaya appeared in movies like 'Spider-Man: Far From Home' and 'The Greatest Showman'
She's an award-winning actor who appeared in several well-known films. She starred as Anne Wheeler in The Greatest Showman, performing songs like "This Is Me" and "Rewrite the Stars."
Zendaya appears as MJ in Spider-Man: Far From Home and Spider-Man: Homecoming, both films created in conjunction with the Marvel Cinematic Universe. (She also will return for the production titled Spider-Man: No Way Way.)
Recently, Zendaya acted in the Netflix original drama Malcolm & Marie alongside John David Washington. However, this actor revealed that she sometimes turns down roles because of the writing.
Zendaya revealed that she often turns down movie roles
Although Zendaya is known for her acting skills, she does not appear in every film that she's offered. During her cover story with GQ, Zendaya elaborated on her choices regarding potential movie roles. 
 "It's not necessarily that any of [the scripts] were bad or something like that," Zendaya told the magazine. "I just felt like a lot of the roles that I was reading, specifically female roles, were just like, I could have played them all as the same person, and it wouldn't have mattered, if that makes sense. The best way to describe it is just like, they'd usually serve the purpose of helping the male character get to where they need to go, do what they need to do." 
"They don't really have an arc of their own," she continued. "And they usually feel very one-dimensional in the sense that there's not a lot of layers to them, meaning they all seem very kind of like the same person over and over and over again. It would have been great, and it would have been fine, but I wouldn't have grown at all."
Zendaya stars in the upcoming release, 'Dune,' alongside Timothée Chalamet
Aside from her roles in movies like The Greatest Showman, Zendaya started her career with several Disney Channel productions. That includes the television series Shake It Up, where she appeared alongside Bella Thorne.
Of course, Zendaya appeared in several television shows. Her starring role in HBO original series, Euphoria, earned her an Emmy Award, becoming the youngest actor to win for the Outstanding Lead Actress in a Drama Series category.
Some productions featuring Zendaya, including Shake It Up, The Greatest Showman, and K.C. Undercover, are available on Disney's streaming platform, Disney+. Fans can also catch up with this actor on the social media platform, Instagram and Twitter.