Zendaya Reveals Why She Put Her Music Career on Hold
Though Zendaya is best known as an actor, she's actually a multi-hyphenate creative. Having grown up in the Disney machine, it's no surprise that the Oakland native is actually a triple threat. And while she treated fans to another taste of her singing chops during the season 1 finale of Euphoria, she hasn't released any other new music as of late. But why is that?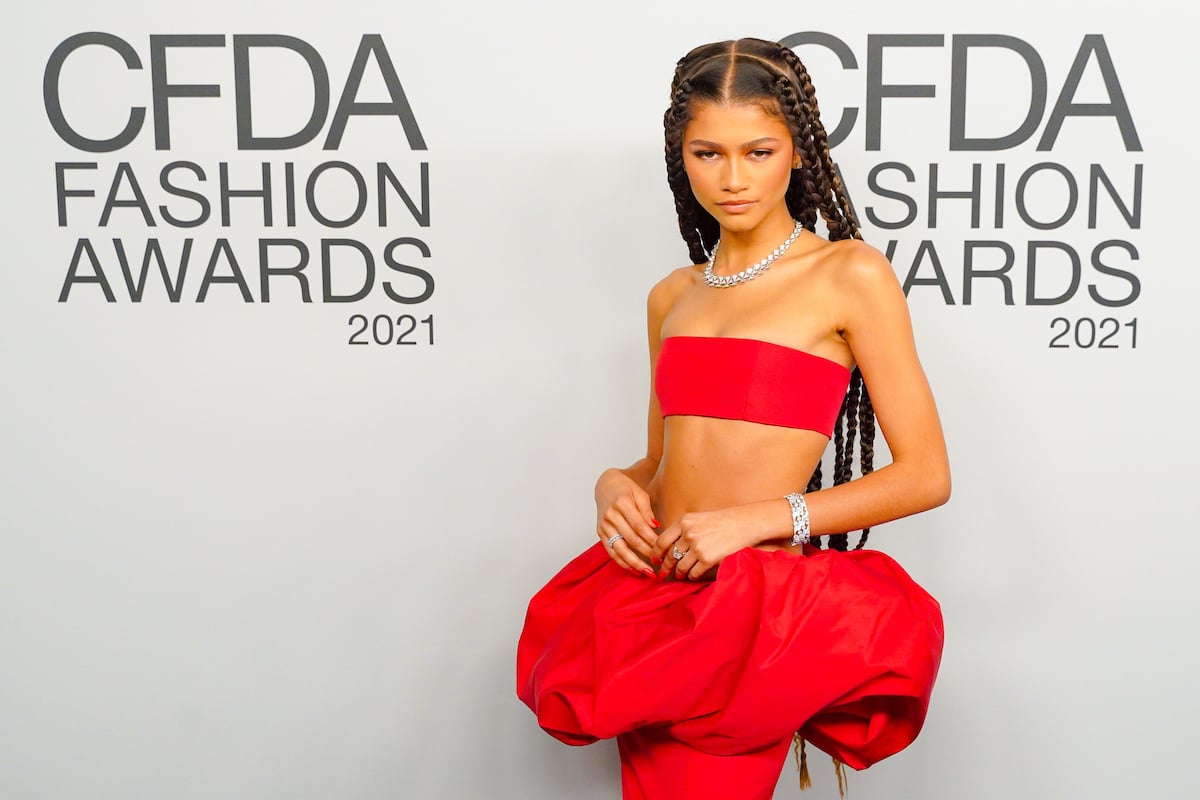 During her tenure at Disney, Zendaya was frequently singing and dancing in addition to acting. Back in 2013, she even dropped her self-titled debut album. Her song "Replay" was quite popular and racked up over 200 million views on YouTube. Still, the Euphoria star hasn't released much music sense. In fact, when she does put out music, it accompanies one of her acting projects. For example, her duet of "Rewrite the Stars" with Zac Efron accompanied their performance in The Greatest Showman.
Zendaya explains why she stepped away from music
So why has Zendaya seemingly put her music career on pause? Considering her busy schedule it would be feasible to think that she simply doesn't have the time. However, that's not why she's put her singing career on ice. If you're a long-time fan of Zendaya, you've like heard her encourage young performers to read every inch of their contracts. Turns out this advice stems from some of the actor's personal experiences. Zendaya has been burned by bad contracts in the past, particularly in the music industry.
RELATED: Zendaya Fans Are Pissed She's Only in 'Dune' for 7 Minutes
In conversation with A Sip w/ Issa Rae, Zendaya explained why she put her music career on pause. "I stepped away from music on purpose because of bad contracts, to be honest with you," she shared. In the aforementioned interview, Zendaya revealed that she had since learned to read and fully understand contracts. However, bad contracts aren't the only reason the "All For Us" singer has chosen to put singing on the backburner.
The 'Euphoria' star appreciates the anonymity that acting affords her
While chatting with the Insecure creator, Zendaya revealed that when she was younger, she wanted to be "the most famous person." However, as she continued to age, her priorities changed and she began valuing her privacy. According to the Shake It Up! alum, acting affords her the ability to be a bit more anonymous than music does.
RELATED: Zendaya Was 'Nocturnal' After Finishing 'Euphoria' Season 1
"Acting allows for a character for people to fall in love with," Zendaya explained. "But also like for my own anonymity and like a life of my own which music doesn't really afford. Like I think when you're a music artist, you just kind of have to be — it's your face all the time. It's you. Umm and so that's another thing. That kind of scared me about music — is like not really being able to have as much of a life."
Zendaya may very well make music again one day
It's a shame that Zendaya put making music on pause because of poor contracts and feeling like she'd have to give up some privacy. However, hopefully, she will be able to make more music on her terms one day. Still, we're sure her loyal fans support her prioritizing her peace. Certainly, we're looking forward to seeing what she does next no matter what avenue of the arts that she chooses to pursue.