Zendaya Reveals She'll Be Comparing Everything She Does to 'Euphoria' for the Rest of Her Life
Though Zendaya was plenty successful before she was cast as the lead in the hit HBO drama, Euphoria, her place in the cast catapulted her...
Though Zendaya was plenty successful before she was cast as the lead in the hit HBO drama, Euphoria, her place in the cast catapulted her into a new stratosphere. As Zendaya became a household name thanks to her tenure on the Disney Channel, many were curious to see how she'd handle a drastically different show with undeniably adult themes. But, the Spider-Man: Far From Home star has more than proved that she has the range to support a very long and successful career.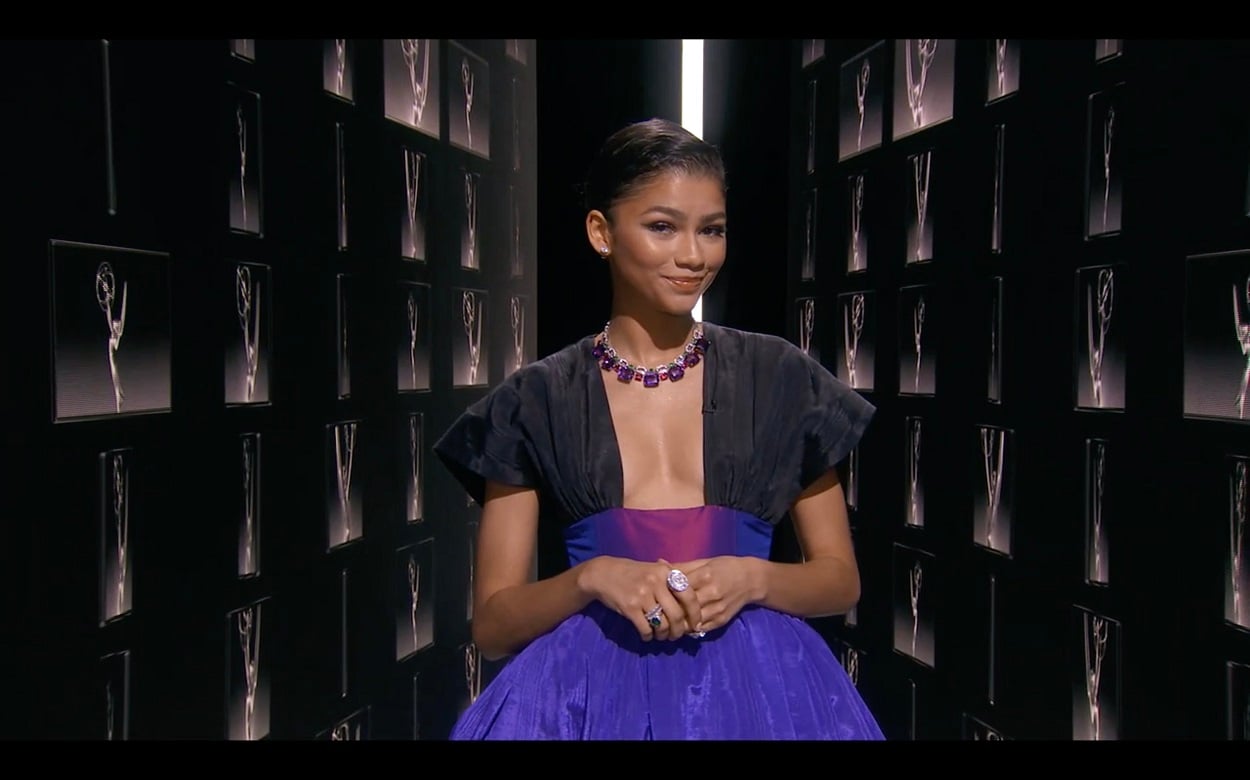 In Euphoria, Zendaya plays the role of Rue, a 17-year-old drug-addicted teen with no interest in getting or staying clean. Though Rue is certainly a far cry from who the "Replay" singer is as a person, Zendaya sees her character as a different version of herself. The actor brought tons of heart and depth to the role, earning her her very first Emmy nomination and win for Outstanding Lead Actor in a Drama Series.
Zendaya knew 'Euphoria' was special from the moment she read the script
But Zendaya knew that Euphoria was something special long before she was receiving awards for her performance. Back in June of 2019, just days after the show premiered, the Shake It Up star got candid in an interview with Collider about how life-changing Euphoria had been for her. In fact, Zendaya loved the experiencing of filming the show so much, that she was genuinely sad when it wrapped for Season 1.
"Now you know where my mind is at, at this point in my life," Zendaya revealed when she was asked how she planned to seek out new projects after filming something as incredible as Euphoria. "That's why I've been sad, since we wrapped. I've been nocturnal, meaning I slept for two hours last night because I'm still on night shoot schedule and can't get rid of it. I wanna go back to my home, which is Euphoria. That's where I live. I wanna go back."
The movie star says she'll compare all her future projects to 'Euphoria'
Continuing on, Zendaya revealed that Euphoria set the bar so high that she felt that she would be constantly comparing her future work to it. The K.C. Undercover alum revealed that it's tough to find projects and roles that are so compelling and she'd be hard-pressed to find another one that felt as special.
"It sucks because I'll be comparing everything I do, I feel like, to this, for the rest of my life, which is OK because it'll force me to push myself and continue to raise my own bar," Zendaya shared. "But it's gonna be hard because this is such a special experience. You don't get to play people like this often. It's just a special thing. So, I don't know what I'm doing. Thank god I have Spider-Man."
'Euphoria' is just the beginning for Zendaya
We can certainly see why Zendaya is so passionate about Euphoria. But she need not have worried about finding other compelling projects to connect with. In the year since Euphoria premiered she managed to secure unique roles even amidst a pandemic. And with an Emmy win under her belt, we're sure that there are plenty of people chomping at the bit to work with her.