Zendaya Reveals Why She Turned Down Controversial Aaliyah Biopic While Missy Elliott Wants to Front a Major Do-Over
In 2014, Lifetime put together a biopic detailing the late R&B singer, Aaliyah. Aaliyah: Princess of R&B originally hired Disney Channel actress, Zendaya Coleman, to play the leading role. Shortly after the announcement, Zendaya dropped out. Here's the real reason she exited the project and when Missy Elliott will make a new movie to honor Aaliyah's memory.
Zendaya dropped out of the biopic weeks after she signed on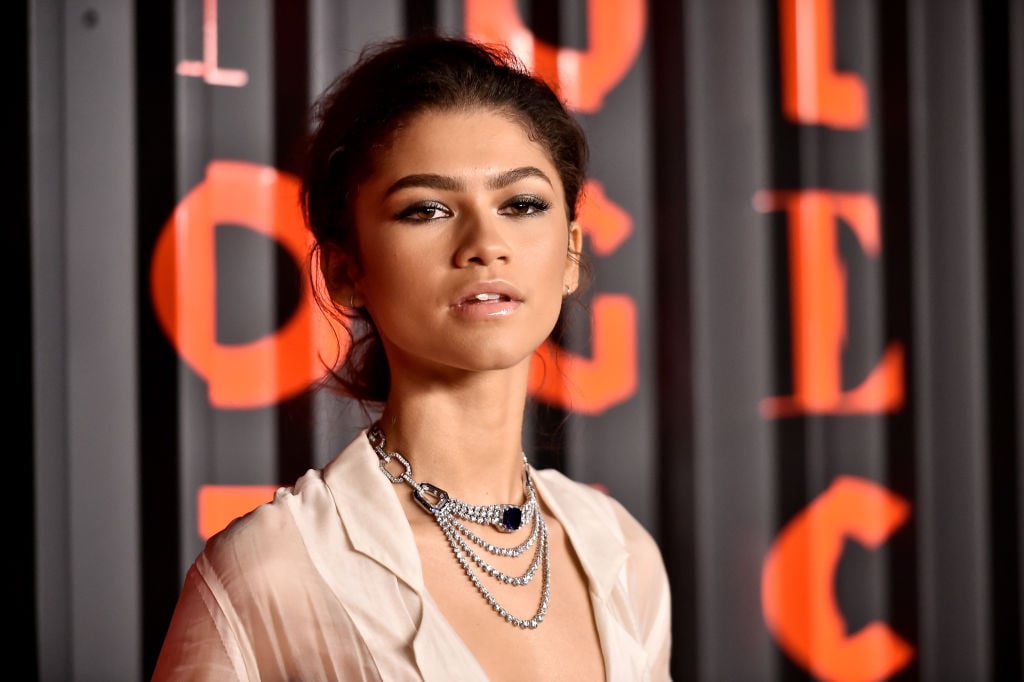 The script for the biopic was based on a book Aaliyah: More Than a Woman, by Christopher Farley. Zendaya Coleman was to record four of the songs in the movie as well as portraying the life and legacy of the "Back and Forth" singer.
After the announcement of Zendaya playing the leading role, the family of Aaliyah pushed back against the project in multiple reports and Zendaya dropped out. While that is said to be among the reasons, fan reactions to her casting were mixed, at best.
"We are sad Zendaya will no longer portray Aaliyah. Production is currently on hold," Lifetime wrote in a statement.
Alexandra Shipp took over the role after Zendaya dropped out. Public disapproval of the project's content led many to believe that's why she didn't continue with the project. Ironically, Aaliyah: Princess of R&B became Lifetime's highest-rated TV movie that year.
The real reason Zendaya backed out has to do with respect
After public outcry, Zendaya addressed the reasons she backed out of the Lifetime biopic — as it was at the time. Through a slew of Instagram videos (per ABC News), the actress stated her case, hoping fans would understand her choices.
"Let me just explain something. The reason why I chose not to do the Aaliyah movie had nothing to do with the haters or people telling me I couldn't do it, I wasn't talented enough or I wasn't black enough. It had absolutely nothing to do with that," she said. "The main reasons were the production value wasn't there."
Zendaya also said she tried to reach out to Aaliyah's family to get their seal of approval before jumping in. According to Aaliyah's cousin, Jomo Hankerson, Lifetime reportedly "didn't reach out."
He reportedly also had issues with rights issues adding, "We want a major studio release along the lines of What's Love."
"There were complications with the music rights. And I just felt like it wasn't being handled delicately considering the situation," she said. "And I tried my best to reach out to the family on my own and I wrote a letter, but I was unable to do so. Therefore I felt not really morally OK with moving forward with the project."
She added her congratulations to Shipp in taking on the task in her place.
"With all that being said, congratulations to the new woman playing Aaliyah. I only hope that she does not have to deal with half the haters that I had to deal with. And remember that we are all human beings trying to do what we love to do. Let's practice motivation and love, not discrimination and hate. Alright, [kisses]."
The producer said the biopic was meant to 'honor the legacy' of Aaliyah
The project's executive producer Debra Martin Chase said aimed to "honor the legacy" of the bestselling singer, who died in a plane crash in 2001.
"This film will provide a heartfelt look at Aaliyah's extraordinary and all-too-short life journey that we hope will provide inspiration to an entirely new generation," Chase told Billboard. "Aaliyah is beloved for her artistic grace and her wonderful spirit, and I'm looking forward to producing this film that will honor her legacy."
Missy Elliott will front a major do-over to honor Aaliyah — eventually
After receiving her 2019 MTV Vanguard Award, Missy Elliott spoke on Sway's Universe about whether or not she'd re-make Aaliyah's biopic. Elliott has one stipulation — that the family is heavily involved.
"When they are ready, I'm quite sure that we'll do that," she said.
That answer is about as vague as it gets. Still, Aaliyah's close bond with Elliott might earn the family's respect and the project will be a go.
As many may remember, Aaliyah died in a small plane crash on Aug. 25, 2001, at the age of 22.