Zendaya Says People Checked Up on Her After That Episode of 'Euphoria'
Zendaya wasn't shy about letting fans know that Euphoria Season 2 would be difficult to watch. Viewers had a front seat to watching Rue's addiction damage every area of her life. And while Rue struggled throughout the entire sophomore season of the hit HBO show, one episode really stuck as the most destructive. Fans may recall that in episode 5, "Stand Still Like the Hummingbird," Rue finds herself in a world of danger.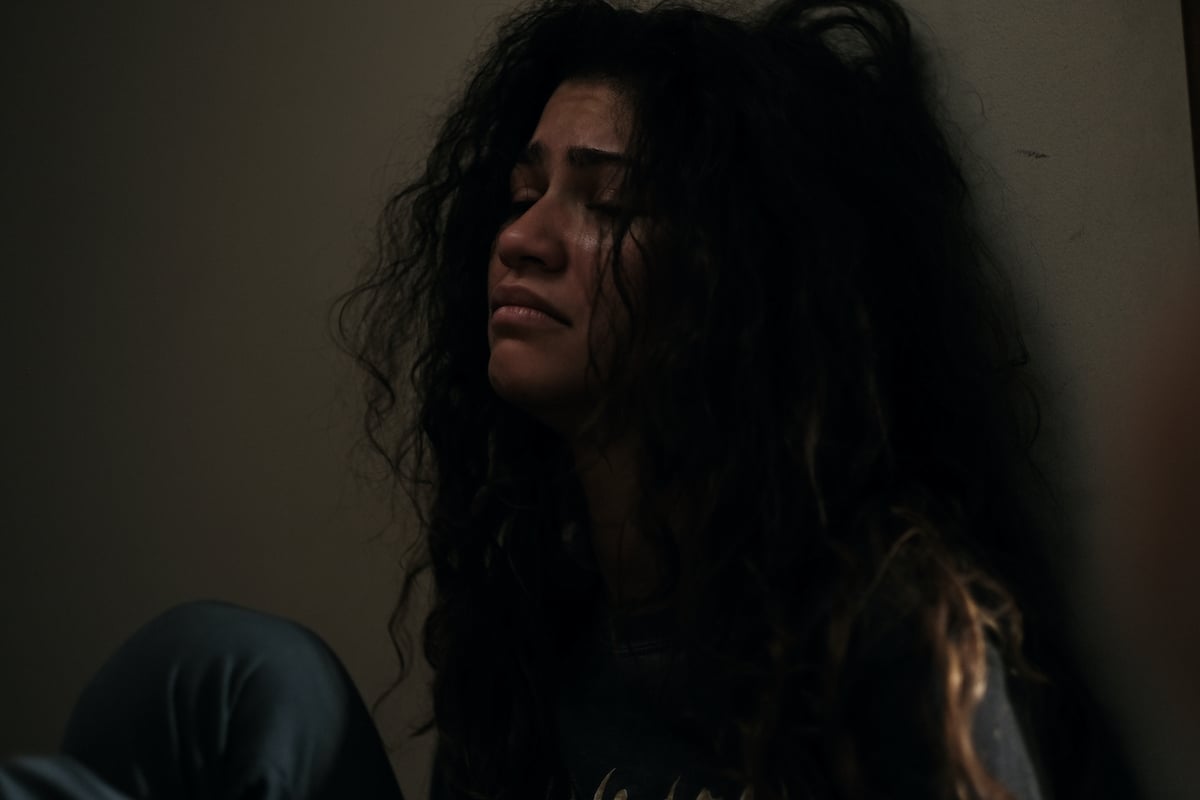 'Euphoria' Season 2 Episode 5 was particularly brutal
In episode 5, Rue is in danger of losing everything. She jeopardizes all of her relationships, hurling vitriol at her friends, family, and girlfriend. She nearly loses her life multiple times by running into traffic and trying to avoid the police. She also gets trapped inside the house of a drug dealer to whom she owes thousands of dollars. All the while, she's experiencing symptoms of withdrawal.
RELATED: 'Euphoria' Creator, Sam Levinson, Manifested Zendaya Playing Rue
Zendaya reveals people checked up on her after 'Stand Still Like the Hummingbird' aired
Plenty of Euphoria fans found the aforementioned episode challenging to watch. However, it was even more difficult for Zendaya to film. The episode, which the Emmy winner referred to as "The Rue Run," was both physically and emotionally taxing for the actor. It seems that people recognized how intense the episode was for Zendaya to film because a lot of people reached out to her after it aired to check on her well-being.
RELATED: Zendaya Used Fashion to Distance Herself from Disney
"It's tough," Zendaya shared of the Euphoria episode in an interview with Variety. "And I thought what was actually quite sweet was when that episode did air, I did get a lot of messages from people checking in on me, which I appreciate." In the interview, the Dune actor assured fans that she was doing well. So how did she approach the episode while also protecting her own mental and physical health?
How did Zendaya approach the challenging episode of 'Euphoria'?
"I think the approach was to try it as human as possible without ever shying away from the devastation and the ugliness of what that can create," Zendaya shared. The "I'm Tired" singer also revealed that she doesn't have a specific process to get into character, but she has the privilege of knowing how Rue reacts because she's played her for so long.
Continuing on, she shared that being given free rein within the confines of the set also allowed her to really let go in specific scenes. Citing Rue's tumultuous fight with her mom in her home, Zendaya explains that she had a lot of agency to get to an explosive state.
RELATED: Zendaya Was 'Nocturnal' After Finishing 'Euphoria' Season 1
"There was no structure, because there couldn't be," Zendaya recalled. "There had to be a level of volatility and unpredictability to her mood, and where it was going to go. We just started from the beginning and they said, 'You can break whenever you want. We're going to light the whole house. You can go through the whole thing.'"
Clearly, the episode of Euphoria was a challenge for Zendaya. However, most fans agree that she handled it beautifully. It's good to know that filming the episode wasn't detrimental to the actor's overall health.
RELATED: Tom Holland Called Zendaya a 'Giraffe' for a Hilarious Reason