Zendaya Says 1 'Spider-Man: No Way Home' Character 'Doesn't Get the Credit [They] Deserve'
Zendaya thinks one character from 'Spider-Man: No Way Home' deserves more recognition than they got. Learn who she believes is often underappreciated.
Spider-Man: No Way Home was a box office smash, thanks largely to its amazing cast of characters. Marvel packed the film with big names and great performers. However, if you ask one of its stars, Zendaya, you'll find that a particular character should be getting way more attention for their performance and role in the story.
[Warning: This article contains spoilers from Spider-Man: No Way Home.]
'Spider-Man: No Way Home' featured an all-star cast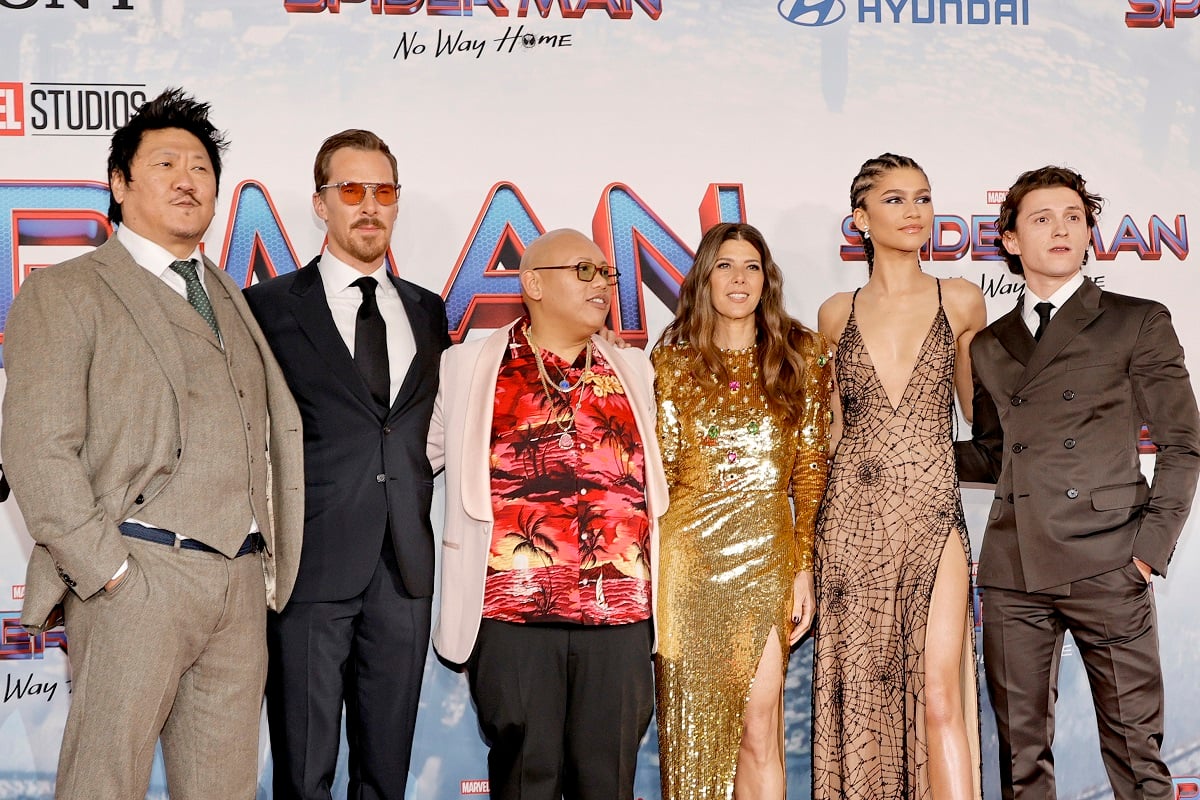 Spider-Man: No Way Home marked the culmination of the Marvel Cinematic Universe's Spider-Man trilogy. It also united three generations of Spider-Man filmmaking. The film featured characters from all three major cinematic adaptations of Peter Parker. For example, Willem Dafoe reprised his role as the Green Goblin from Spider-Man (2002), while Alfred Molina put on his tentacles again to play Doc Ock. 
And in what was supposed to be a surprise, the film featured appearances from Tobey Maguire and Andrew Garfield playing separate versions of Peter Parker. 
The film left audiences happy. It was fan service in the best sense of the word. Even though past stars filled the screen, the current version's stellar cast appeared, too — including Tom Holland as Peter, Zendaya as MJ, and Marisa Tomei as Aunt May. 
Zendaya thought Aunt May was the real MVP
One thing Marvel does well? Create great characters audiences can invest themselves in. Their movies have plenty of them. And the Spider-Man series certainly has its fair share. 
If you ask Zendaya, Aunt May is the character who steals the show in Spider-Man: No Way Home. In an interview with Marvel, she called the character "a great role model." She added May "raised a great young man, and she's done it on her own. She doesn't get the credit she deserves." 
Zendaya also said that, even though Peter is often associated with male figures in his life like Uncle Ben or Tony Stark, no one is more important to his development than May. "It's important to acknowledge May in the respect that everybody is like, 'Oh, he always has to have a mentor,' all these father figures and all this stuff. But May has raised him. Shoutout to May!"
Of course, this version of May wouldn't be nearly as dynamic without the performer behind the character. 
How Marisa Tomei owned the role of Aunt May
May has a history of being played by great actors. In the Sam Raimi films, English actor Rosemary Harris portrayed her. When Andrew Garfield donned the red and blue suit, the legendary Sally Field filled the role. For the MCU version, Marvel cast Tomei, a former Oscar winner.  
It was a different take on the character, as Tomei was a bit younger than Field and Harris when cast in the role. 
According to an interview with CBR, Tomei said that she discussed the role with director Jon Watts before playing May Parker. "We talked a lot about…well, the mandate was, 'Let's have a refresh of this role,' but there really wasn't," said Tomei. "But what is that? So Jon had a lot of great ideas. Some of them have come to fruition throughout the trajectory of the three movies." 
That's an understatement, as anyone who saw No Way Home could tell you. May plays an integral role in Peter's character development, and Tomei's performance is why the character resonates so well.