Will Zendaya Be in 'Spider-Man 4'? Marvel Fans Wonder How the Franchise Will Continue After 'Spider-Man: No Way Home'
After Spider-Man: No Way Home, Marvel's Spider-Man franchise is headed toward a new status quo. Peter Parker and his closest friends are now living in a totally different context than they did in the previous Sony/MCU collaborations, guaranteeing more movies to come with Tom Holland starring.
But one major plot point in No Way Home makes fans wonder if MJ, played by Zendaya, will return. While the two are currently a real-life couple, the acting business doesn't always work out how fans wish. Will the Euphoria star continue to make time for Spider-Man and the Marvel Cinematic Universe?
Zendaya is three movies deep into her run as MJ
Since 2017's Spider-Man: Homecoming, Zendaya has been a crucial part of Marvel's take on the Spider-Man movie franchise. In that first appearance, she was on the outskirts of Peter Parker's life, connected by a tenuous friendship. By the time No Way Home starts, the pair are romantically involved — and suffering from the consequences of Parker's secret identity being exposed to the public.
MJ has also made her way outside of the Sony-produced Spider-Man films. She is referenced in Avengers: Infinity War (2018) and Avengers: Endgame (2019), although she doesn't directly appear in them. Still, it implies that Marvel mastermind Kevin Feige sees the character as part of those films, rather than being a Sony-specific character who doesn't exist in the same space as the others.
The events of 'Spider-Man: No Way Home' don't guarantee Zendaya's return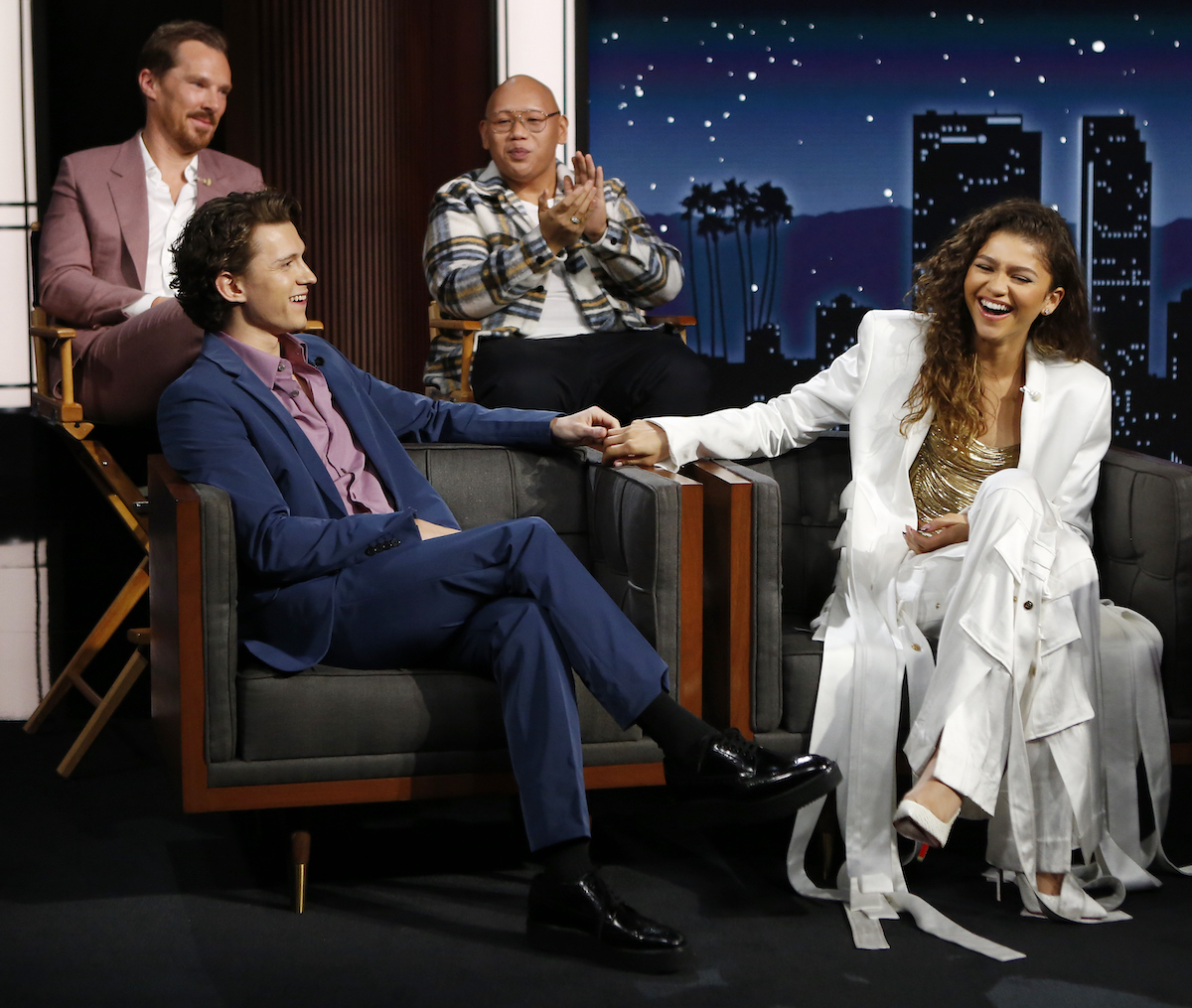 Whether MJ returns in the fourth Holland-led Spider-Man movie is something of a mystery, Lad Bible reports. The character is alive and still friendly with Parker at the end of No Way Home. But the situation is somewhat bittersweet. The identity of Spider-Man is once again hidden from the world, including poor MJ.
Much of Parker and MJ's close relationship developed when the two were both all-in on the whole superhero thing. Now, with many of those events erased from her mind, the two are more alienated from each other than before. The same goes for once-close pal Ned Leeds who comic book readers know as the guy who becomes The Hobgoblin.
Zendaya and Tom Holland share thoughts on Spider-Man's future
For Zendaya, Spider-Man movies have always been one part of her rapidly growing TV and film career. She's holding down the popular series Euphoria. In fact, she's performing so well on the HBO show that the showrunner believes she should try her hand at directing soon. The MCU needs Zendaya, but she might not need the MCU.
Holland and Zendaya framed the shocking No Way Home ending as bittersweet in an interview with Marvel.com. "[Parker] just lost everyone he loves," Zendaya explained. Holland noted, "The people he loves are safe, and they're alive." Considering it further, he concluded, "The ending, it's very sad."
MJ and Leeds are off to MIT, free from the damage to their reputations from being associated with Parker's identity.
Like many friends post-high-school, it's implied that Parker's girlfriend and best friend may simply move on with their lives. He'll be living as a Spider-Man more like the one fans are familiar with, rather than the high-tech wunderkind of the first three MCU films. But it's hard not to hope Zendaya will be along for the transition to that new status quo.