Zendaya Takes the Best Photos and We Finally Know How
These days, Zendaya is pretty synonymous with success. The mononymous artist has succeeded in film, TV, music, modeling, production, fashion, and more. But the Disney alum is not one to rest on her laurels. Zendaya is constantly expressing interest in new fields and mediums. Currently, she's expressed curiousness in photography, directing, and more.
In addition to receiving acclaim for her acting work, Zendaya also receives a lot of attention for her looks. Together with her stylist, Law Roach, the Euphoria star has made a name for herself in the fashion world. Zendaya is frequently on the best-dressed lists. Furthermore, she has partnered with a number of luxury brands throughout the course of her career.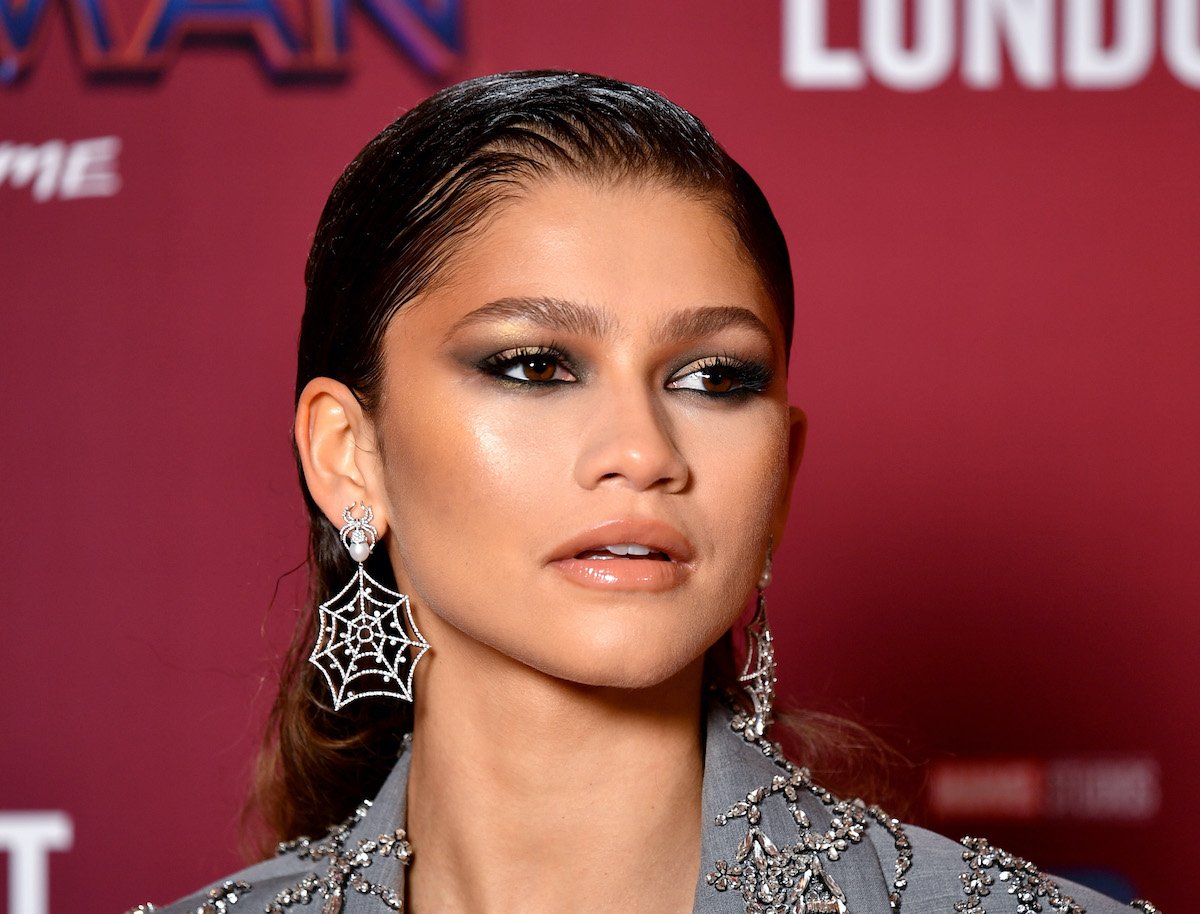 Zendaya inhereted a love of photography
Zendaya is also known for taking stunning photos. Whether she's being photographed for a magazine, a red carpet, or simply posting a selfie on Instagram, she makes a statement. Naturally, the "Replay" singer's natural looks have a lot to do with her taking great pictures. However, her interest in photography may be another reason why the Malcolm & Marie star consistently takes great photos. In a conversation with Interview Magazine, Zendaya explained how she developed a passion for the medium.
RELATED: Tom Holland Called Zendaya a 'Giraffe' for a Hilarious Reason
"I've always wanted to get into photography," Zendaya shared. "My grandfather was a photographer—he was also a lawyer, but in the time that he wasn't being a lawyer, he was a photographer. And my great-grandfather was a photographer as well, in Hollywood, actually. So, I always admired their photos. My grandfather passed when I was 11, but have a lot of his photography in my home. And my mom would tell me stories about how he'd go out and use his light meter, sometimes spend all day taking photos of the same thing as the light changed."
The 'Euphoria' star's love of lighting helps her take amazing photos
It seems that Zendaya inherited her grandfather's love of light. She learned how it can be manipulated to ensure she and the photographer get the best shots whenever she has a shoot. In fact, she intentionally chooses photographers that are willing to collaborate with her.
RELATED: 'Euphoria' Season 2 Finally Has a Release Date and Trailer; What Can Fans Expect?
"As I got older, and with as many photoshoots as I've been on, I really started to understand and learn more about light—how it's reflected and what lights are being used," Zendaya shared. "I've now gotten to the point where I love working with certain photographers that understand light and allow me to play with the lights, because I'm like, 'Okay, listen. Your girl likes to have her light from here.'"
Zendaya revealed the key to taking great selfies
Of course, playing with light in photos isn't exclusively reserved for fancy photo shoots. Zendaya also manages to find her light when she's taking selfies. When speaking to InStyle about how she achieved her glowy selfies, she explained that sunshine was a key element. "It's all about the sun," she revealed. "Get in front of it and let the rays hit you."
Understanding her light has certainly helped Zendaya take some stunning pictures. We're sure fans are interested to see how her love of photography may impact her career down the line. The actor has already expressed interest in directing, but we would be surprised if she also tried out being a cinematographer also.
RELATED: Zendaya Fans Are Pissed She's Only in 'Dune' for 7 Minutes