Zendaya and Tom Holland's Age Difference and How She 'Totally Changed' Him
Spider-Man: No Way Home co-stars Zendaya and Tom Holland's ages don't line up with their characters. However, there isn't much of an age gap between the two Marvel actors. Learn about their age difference and the way the possible celebrity couple has influenced one another.
Zendaya and Tom Holland's relationship history
Zendaya and Holland began working together in the Sony-Marvel Spider-Man franchise in 2016. But before the first film, Spider-Man: Homecoming, could even premiere, rumors spread that the two co-stars were dating. This was only exemplified by their Lip Sync Battle performance and their characters' interactions on screen.
However, for years, Zendaya and Holland denied the rumors. As recently as April 2021, when Holland told GQ it was "obviously a mistake" that he tagged Zendaya in a suggestive place in one of his Instagram posts. However, in July 2021, photographers caught the actors kissing in a car.
Zendaya and Holland's age difference and birthdays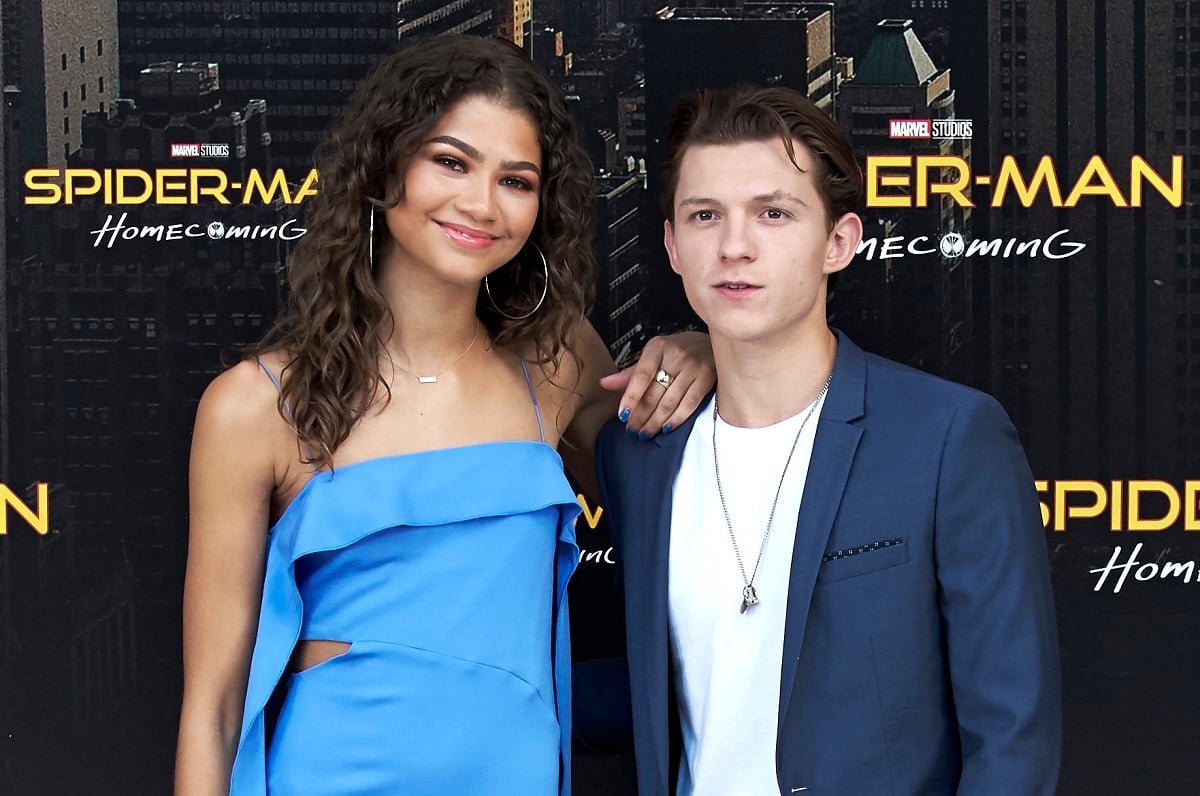 Though they play teenagers in the Spider-Man movies, Zendaya and Holland are both in their 20s. In fact, they're just about the same age. While Holland was born on June 1, 1996, Zendaya's birthday is exactly three months later: September 1, 1996. Both celebrate their 25th birthdays in 2021.
"Zendaya and I are going through similar things in our career, having taken on more adult roles to now come back to Spider-Man," Holland said. "I think we both had to adjust again for No Way Home: I had to lift my voice up a couple of octaves higher and we both had to go back to playing these naive, charming teenagers again."
Holland says Zendaya' totally changed' him
Though both gained fame at a young age, Zendaya's Disney Channel past prepared her for Spider-Man fame in a way Holland's time in the theater didn't. "Talking to Zendaya's helped me a lot, actually," he said of dealing with fan interactions. "I used to come across sometimes as a bit of a dick to fans," he explained.
But fortunately, his co-star was there to help. "Zendaya spotted this and quickly told me that this sort of reaction was going to be more aggro than just smiling and taking the picture," he continued. "She totally changed the way I am able to be more comfortable in public."
Who else have Zendaya and Holland allegedly dated?
Though rumors about Zendaya and Holland began years ago, it's unlikely they've been dating without interruption the entire four years or so. Both reportedly spent time with others: Holland with fellow actor Nadia Parkes, and Zendaya with her Euphoria co-star Jacob Elordi.
However, both stars have been hesitant to speak openly about their relationships. "If you are dating someone, you have to be really conscious of their feelings, because if something does happen between the two of you, it's not just happening between the two of you, it's happening in front of the entire world," Holland told GQ. "It can be very complicated. It's one of the things I worry about most, of all the things in my career."
RELATED: Tom Holland Says He 'Came To Destroy' Zendaya in Their Epic 'Lip Sync Battle' Performance