Zendaya Used Fashion to Distance Herself from Disney
Throughout the years, there have been plenty of successful celebrities that come from a Disney background. The mouse house has a penchant for picking performers with star power. However, few have achieved more mainstream success in recent years than Zendaya. After starring in a number of TV shows and movies on the Disney Channel, Zendaya has made a name for herself in Hollywood. In addition to headlining her hit HBO show, Euphoria, she has starred in huge blockbusters like Dune and Spider-Man: No Way Home.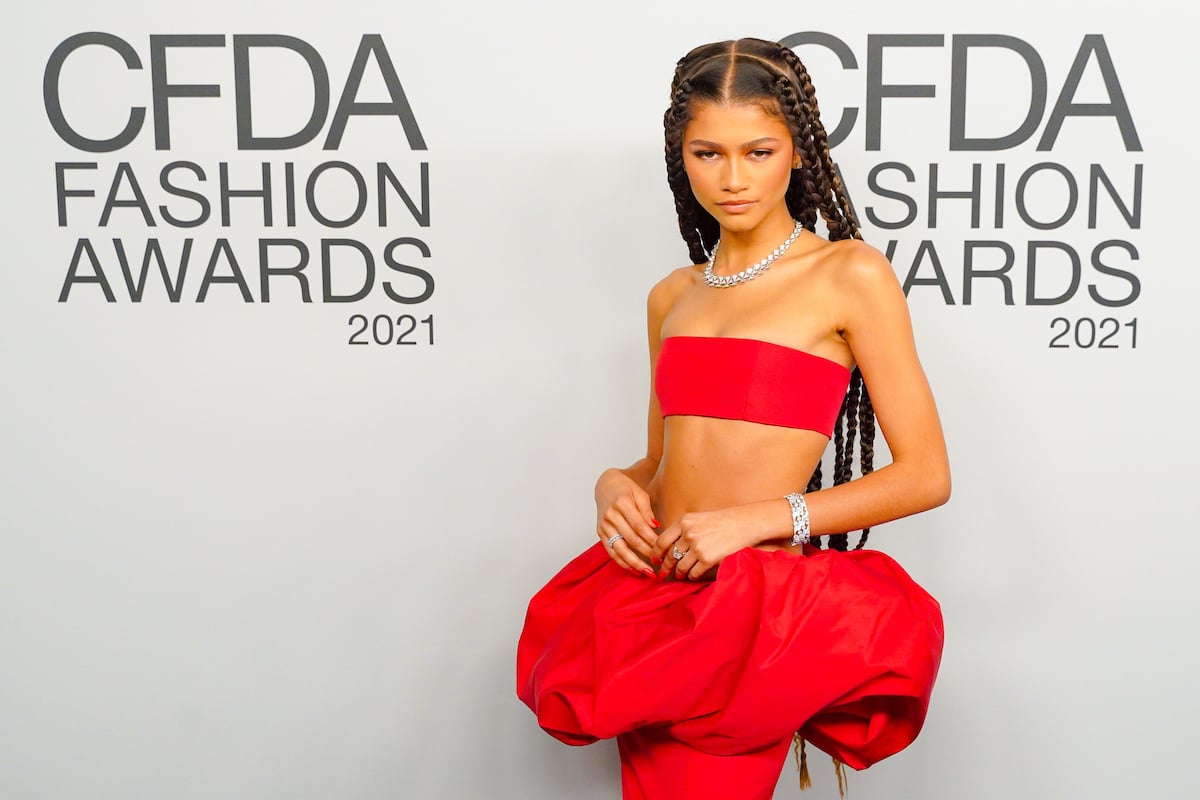 Rather than peaking in adolescence, the "Replay" singer has found even more success in adulthood. In 2020, she even made history, becoming the youngest woman to win an Emmy award for best actress in a drama series. But how did Zendaya manage to break the Disney mold? Part of her success can be attributed to the kind of roles that she takes on. Once her tenure at Disney was complete, she took her time before committing to ther next project.
Zendaya was strategic about which TV shows and movies she chose post-Disney Channel
"I had to hone in on what Zendaya wanted and drive straight toward that," Zendaya told Marie Claire when speaking about the trajectory of her career. "There's something liberating about making decisions for yourself. A huge part of it was to take my time." In the aforementioned interview, Zendaya also spoke of the importance of trusting her own gut.
RELATED: Zendaya Was 'Nocturnal' After Finishing 'Euphoria' Season 1
How fashion helped the 'Euphoria' star create her own persona
Of course, timing and good instincts weren't the only ways that Zendaya shed her Disney skin. The Malcolm & Marie star also credits fashion as something that helped her create distance between herself and her Disney persona. "I wanted to create who I was as a person outside of my Disney character," Zendaya shared. "Fashion helped with that. My stylist, Law Roach, and I created a world beyond what I was known as through clothes."
Zendaya smartly built up her reputation as a fashion icon
In a conversation with Issa Rae, Zendaya elaborated more on how fashion influenced her career. "Another thing that I feel like helped me create an avenue in a lane of my own that was outside of Disney Channel was fashion," Zendaya shared. "Yeah, I would show up to s*** I had no business being at just so I can get the look. You know what I'm saying?"
RELATED: Zendaya Has Been Breaking 1 Major Audition Rule for Years
Continuing on, Zendaya shared how she made statements with her fashion choices despite critique. "I was called for years like a seat filler," she shared. "'She just shows up to everything.' You know what I'm saying. I was like 'Yeah, but I look good though, so how about that. Still on the best dressed list.' Umm so that kind of became my thing to like get out of people seeing me in a certain way was I would just dress very well at things I didn't need to be at. And then my thing was like now I have to prove that I need to be here and I deserve to be here. So that's when it gets fun."
Clearly, Zendaya's choice to break out of her Disney person with fashion worked well for her. We're sure her fans can't wait to see more of her work. Furthermore, as she's become a fashion icon, fans are always eager to see what she'll be wearing also.
RELATED: Zendaya's Management Team Wasn't Sure She Should Do 'Euphoria'