'Zenon Girl of the 21st Century' is Now a Huge Soap Opera Star
There was nothing like a Friday night in the early 2000s when a new Disney Channel Original movie would come out. Arguably the best series of Disney Channel films were the Zenon movies. Zenon: Girl of the 21st Century and it's sequels, Zenon: the Zequal and Zenon Z3 were some of the best movies that Disney Channel has ever put out and the ratings proved it. The films put Kirsten Storms on the map and landed her roles in several other Disney productions. But whatever happened to the actress after Disney?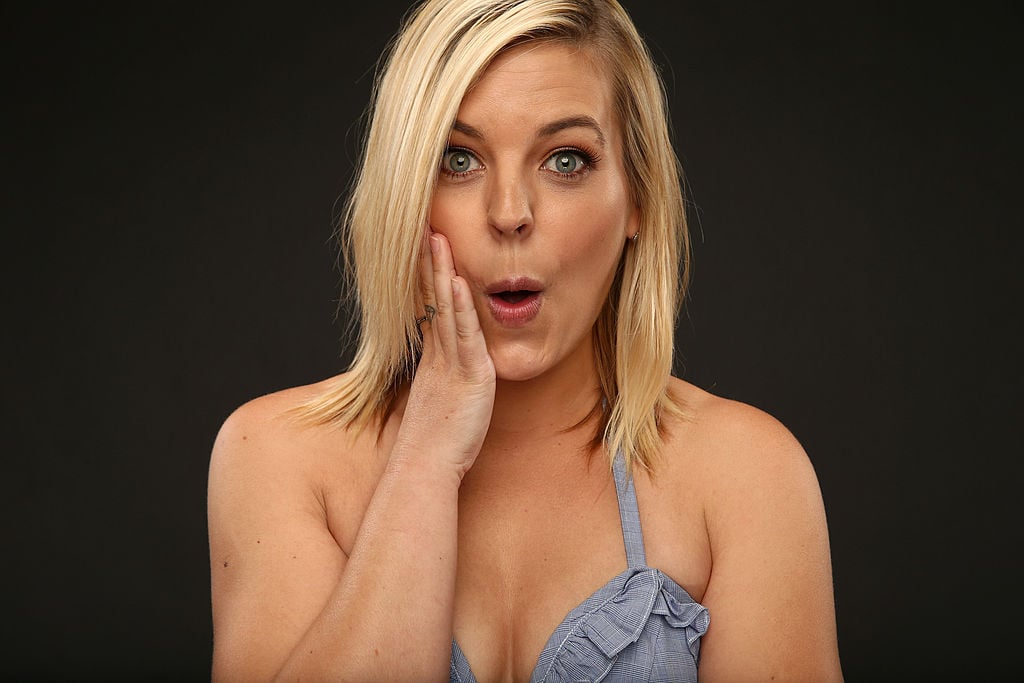 Kirsten Storms was a Disney star
Disney used to recycle stars like plastic. If you did well in one Disney movie, you were in them all. Storms landed a role in the first Zenon movie, which aired in 2001. By the time Z3 aired in 2004, she was a bonafide teen star. She appeared in Johnny Tsunami, voiced Bonnie on Kim Possible, appeared on Even Stevens, and in 2009, was in the Disney movie Dadnapped.
What did Kirsten Storms do after 'Zenon'?
Though Storms first gained notoriety as a Disney darling, she always wanted to be a soap opera star.
"One of the first agents I got, I told, 'When I grow up, I'm going to be on a soap opera,'" she said in a 2001 interview with The Cobalt Daily Nugget. "You can get me commercials and stuff now, but what I really want to do someday is be on a soap opera. … No one took me seriously. But I knew, even though I hadn't actually watched one, it was something I always wanted to do."
In 1999, that dream came true. She appeared as Belle Black on the NBC soap opera Days of Our Lives from 1999 to 2004 until she landed her next big break. 
In 2005, Storms landed the role of Mariah Maximiliana "Maxie" Jones on General Hospital.  She did so well in the role that she won an Emmy in 2009. Unfortunately in 2011, Storms was diagnosed with endometriosis and had to leave the show to focus on her health. During her absence, the role of Maxie was played by Jen Lilley. Storms didn't come back to General Hospital until Sep. 2012.
In 2014, she left the show to go on maternity leave and then left once again in 2016.
"I am taking a little break from work due to some skin issues I've been having. My dr's say my breakouts are due to stress, but shouldn't take too long to get under control. (I can say that I'm on the better end of it now)," she wrote on Twitter. "However, it was becoming too difficult for 'GH' to coverup.
"And we all know in this biz appearance is important," she continued. "In the meantime I look forward to seeing Molly on-screen as I take the next few weeks to heal. Again – thanks for the love and you will see me again in no time!"
Kirsten's battle with depression
Storms left the show one more time in 2017. At first, Storms only said that she was leaving for personal reasons, but later she revealed that she had been battling with depression.
"When I finally commented on my Instagram about my depression and how severe it had gotten that helped validate what was going on with me," Storms said in an interview with Soaps In Depth at the time.
Storms was later able to return to the show.
"I was so ready to jump back in," she said."So much of my identity is in working, because I've been working on soaps for so long. So once I started to truly feel like myself again, working at 'GH' was missing from my life!"