'Zodiac': Robert Downey Jr. Was the 'Most Stressed' by Director David Fincher, According to This Cast Member
While filming 'Zodiac', Robert Downey Jr. couldn't tap into his trademark spontaneity under David Fincher's direction of the film, according to one co-star.
A-list director David Fincher headed the 2007 film Zodiac with a plethora of superstars. Featuring Jake Gyllenhaal, Mark Ruffalo, and Robert Downey, Jr., the thriller follows the hunt for a serial killer in San Francisco. A former child star landed a small role in the film and noticed that Fincher's perfectionistic tendencies were getting to one of his actors.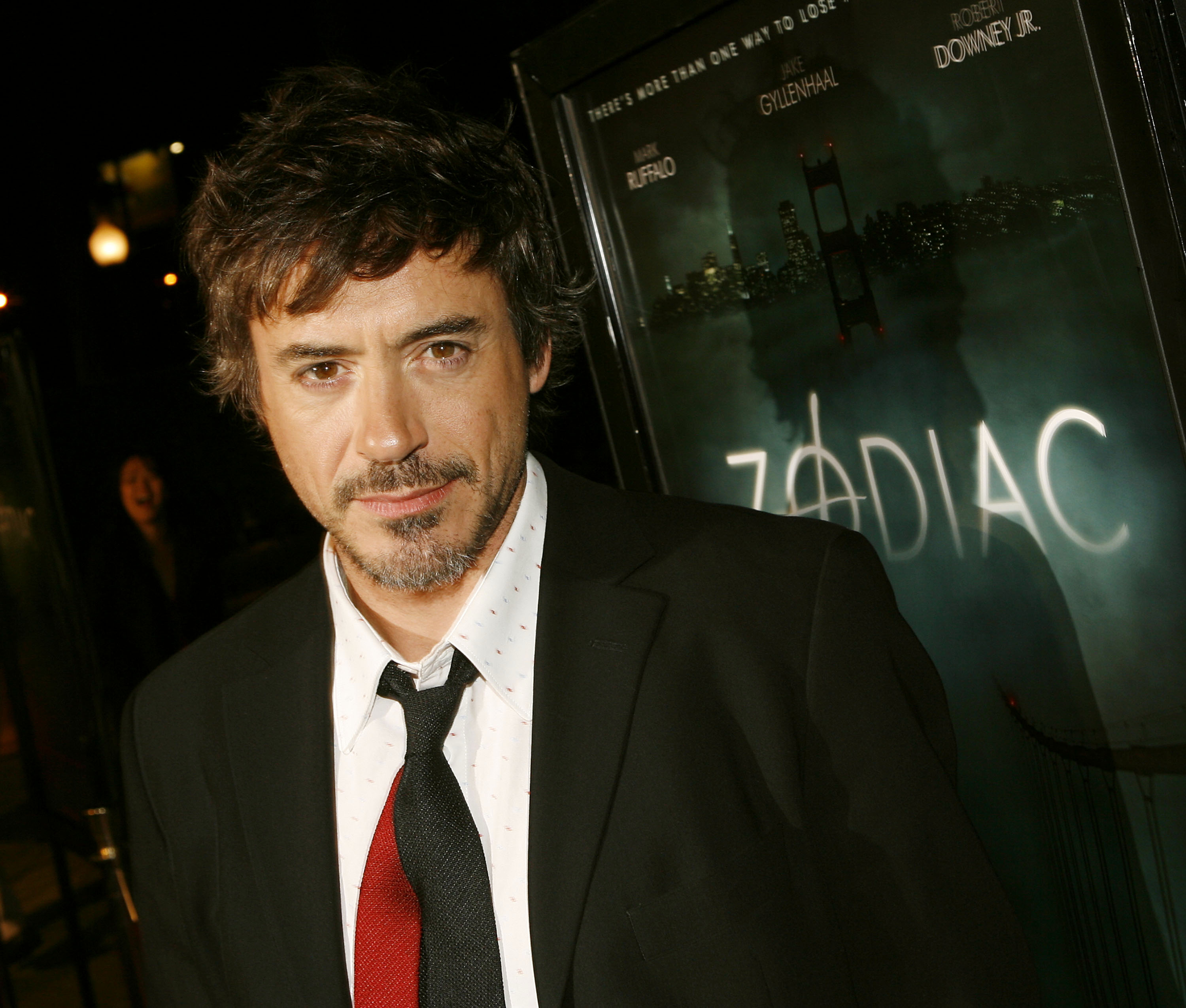 'My Three Sons' alum appeared in 'Zodiac'
Following his stint playing Ernie Douglas on My Three Sons from 1963 to 1972, Barry Livingston landed various roles in top films and television shows. After appearing in a Super Bowl commercial with Brad Pitt under the direction of Fincher, Livingston was recruited for Zodiac. He was grateful for the opportunity to be a part of such a talented ensemble.
"What actor is going to say no to working with David Fincher again, not to mention getting the chance to rub elbows with Robert Downey, Jr., Jake Gyllenhaal, and Mark Ruffalo?" Livingston wrote in his book, The Importance of Being Ernie: From My Three Sons to Mad Men, a Hollywood Survivor Tells All. "Not I."
Fincher asked Livingston to improvise several lines of dialogue for the film, which were unfortunately cut in final edits. Billed as "Copy Editor #3" in Zodiac, Livingston rolled with the punches and was thankful for the privilege of seeing the film being created. He praised Fincher's talent as a master of movie-making.
"David Fincher is the most exacting director I've ever worked with," Livingston remarked. "He knows where the camera should be at all times and how it should move. He is also precise in what he wants from an actor's performance. That can translate into many, many takes of the same scene."
Robert Downey Jr. prefers spontaneity
Livingston revealed that Fincher's prompts for redoing scenes were always reasonable and in context. While the My Three Sons alum had no problem with doing several takes, Livingston realized not all actors work that way.
"Things get dicey when a director asks you to do it again and says be funnier or speed it up," Livingston explained. "That kind of direction is so vague, it's easy to get confused and frustrated; that's a scary place for an actor to be." 
With Downey's trademark spontaneity being a bit squelched, Livingston noted the micromanaging style wore a bit on the Marvel star.
"From my close-up vantage point, Robert Downey Jr. seemed to be the actor most stressed by Fincher's requests for multiple takes," the former sitcom star said. "He is a performer who thrives on spontaneity. Repetition can sometimes lead to stagnation for such quicksilver artists. After the 20th take (occasionally more), Downey would look at me and quietly roll his eyes from fatigue."
'Iron Man' is a class act, says Livingston
Although he may not have been a fan of repetition, Downey always followed Fincher's direction and once again gave a five-star performance.
"Being the consummate professional, though, [Downey] never lost his cool and dove back into the next take, trying to match Fincher's requests for new shadings," Livingston raved. "The man is the John Coltrane of jazz acting."
The My Three Sons actor praised both Downey and Fincher for their talent, where both are the gold standard in the film industry.
"In the final cut, Downey's performance as a brilliant man who falls victim to his own vices, is as good as it gets," Livingston wrote. "What you see on screen is Fincher's talent for molding Downey's mercurial skills into a stellar performance. I am such a fan of both men."