Zoë Kravitz Is 'Offended' When People Ask Her One Particular Personal Question
Famous celebrities and actors understand the pressure that comes with being in the spotlight. However, they also understand the pressure that comes with the normal and average aspects of life.
Lately, the talented and popular actress Zoë Kravitz has been in the headlines regarding her opinion in a very personal manner. The actress seemed happy to speak out and set the records straight about what is going on with her. Find out exactly who Kravitz is, and what the celebrity said about pregnancy. 
Who is Zoë Kravitz? 
In December of 1988, Kravitz was born to two famous celebrities. Kravitz grew up very close to the Hollywood spotlight. Her father, Lenny Kravitz, is a very talented musician and has won multiple Grammy Awards. Kravitz's mother, Lisa Bonet, was also closely connected to the entertainment industry. Bonet was best known for her acting performance on The Cosby Show.
Kravitz seemed bound to find a path of her own in Hollywood, and she did just that. X-Men: First Class, The Brave One, and No Reservations are some of Kravitz's most memorable and noteworthy roles as an actress.
However, more recently, Kravitz has gained a lot of attention and praise for her role in Hulu's new show High Fidelity.
Is Zoë Kravitz married?
Many of Kravitz's fans have been wondering if the famous celebrity is seeing anyone, and she is in fact happily married. In 2019 Kravitz married Karl Glussman. The intimate and beautiful ceremony perfectly captured the couple's love.
Lucky for Kravitz's fans, they were able to see an inside view of the special moment when Kravitz commemorated the event and anniversary on her Instagram account. Kravitz's unique and beautiful dress reflected her beauty and personality. When speaking about her husband Kravitz once said: "I feel I've known him my entire life."
The pair definitely seem happy to be married to one another and appear very happy together in all of their posts and photographs. However, Kravitz has recently been in the headlines for her feelings and plans when it comes to pregnancy.
What has Zoë Kravitz recently revealed about how she feels in regard to pregnancy?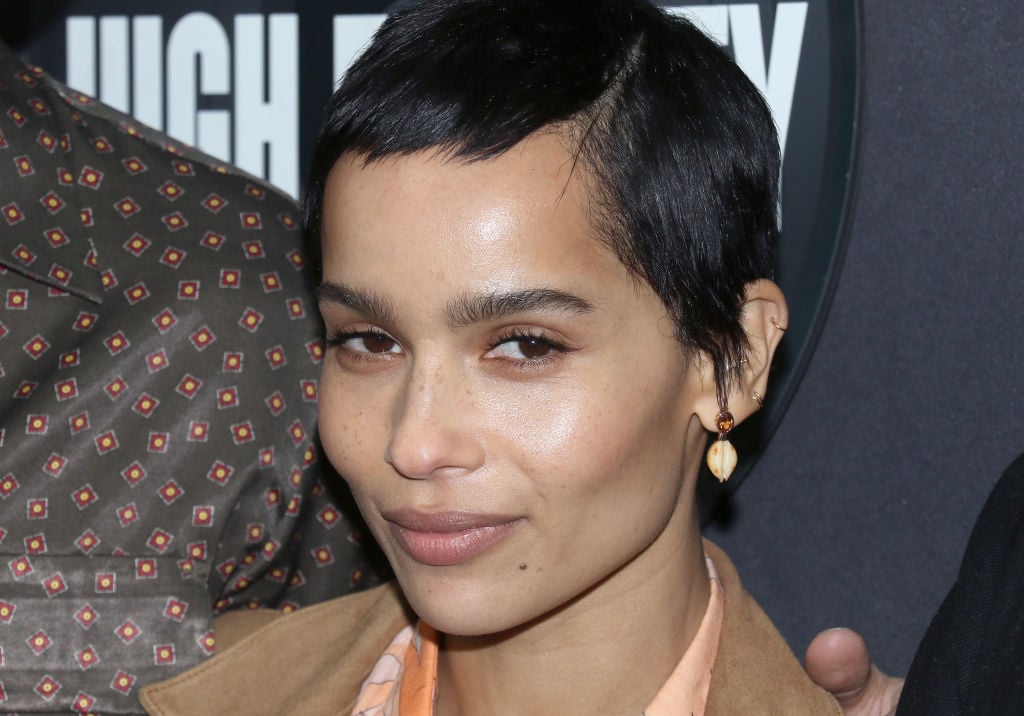 Kravitz has had enough when it comes to people's speculations in regard to being pregnant. The famous actress wants people to know that, for her, getting married doesn't mean having kids right away.
Kravitz's candid nature came across in her conversation with Dax Shepard on his podcast Armchair Expert. When speaking with Shepard, the celebrity stated: "A lot of people ask the question, 'When are you gonna have a baby?' or say things like, 'When's the baby?' and I really get offended by people assuming that's something that I have to do because society says so."
Kravitz went as far as to explain that she is unsure if she will ever have kids. The popular star joked about how much she loved her free time, but, in all seriousness, knows now is far from the ideal time anyway. Kravitz followed up with: "Right now, I'm certainly not in a place where I think I'm able to do that just 'cause of work and also just, man, I don't know, I like my free time."
The talented and popular actress makes a lot of good points. Hopefully, people will begin to accept and embrace her message. Fans are excited to see what is in store for Kravitz's future.