Celebrity / Movies / Music / TV
Zoë Kravitz Was on Miley Cyrus' Instagram Show — Are They Friends?
As actors and musicians who grew up in show business, Miley Cyrus and Zoë Kravitz have quite a bit in common. Are they friends?
There are plenty of unlikely friendships in Hollywood. Miley Cyrus has been hosting her own Instagram Live talk show, bringing on old friends. And some are surprised to see who she chats with. Among her latest guests was Zoë Kravitz. Are these two really friends? Here's a look at their history.
Miley Cyrus and Zoë Kravitz both come from show business families
The two celebrities have one important thing in common: Both were essentially born famous. Cyrus' father is, of course, country musician Billy Ray Cyrus. She grew up making public appearances with him before starting her own career. She then became famous for the Disney Channel series Hannah Montana.
Meanwhile, Kravitz is the daughter of rock icon Lenny Kravitz and actress Lisa Bonet (The Cosby Show). They divorced when she was young, and her mother later married actor Jason Momoa of Aquaman fame.
They've worked together before
Aside from growing up in the limelight, Kravitz and Cyrus have something else in common. They're both musicians and actors. Like Cyrus, Kravitz was first recognized for the latter, while simultaneously pursuing music. And, as it turns out, Cyrus helped give her a boost in that area.
Kravitz was the frontwoman for her electropop band Lolawolf. They opened for Cyrus during the Australian leg of her Bangerz Tour. Clearly, they bonded during this time, as Cyrus appeared in the video for the track "B*tch." Additionally, she was featured on the Lolawolf single "Teardrop" in 2016.
They have a famous friend in common
In addition to being an actor and singer, Kravitz is also well-known in the fashion community. She is close friends with designer Alexander Wang, who is responsible for her wedding dress from her 2019 nuptials. Cyrus is also known to appreciate Wang's work (see the photo below), and once famously attended one of his after parties in leggings and nipple tassels.
On the April 1, 2020, episode of her Instagram Live Show Bright Minded: Live With Miley, Cyrus FaceTimed Wang and held him up to the screen while she connected Kravitz to the stream. They attempted to prank the star into believing that Wang was hosting instead, but it was mostly just a cute way to have all three friends on at once.
Kravitz on 'Bright Minded'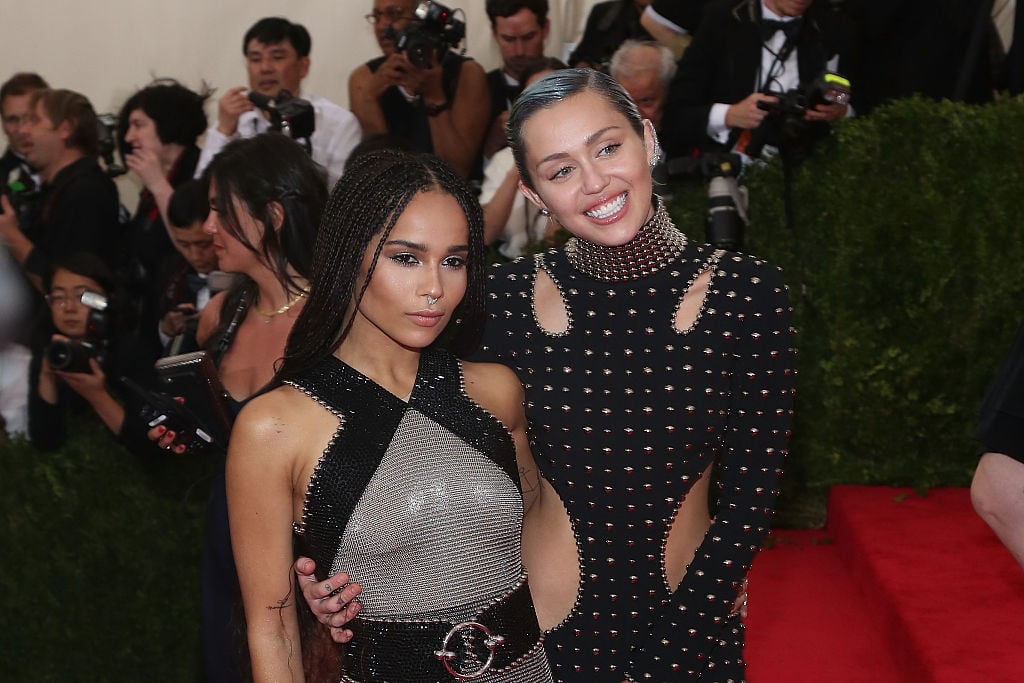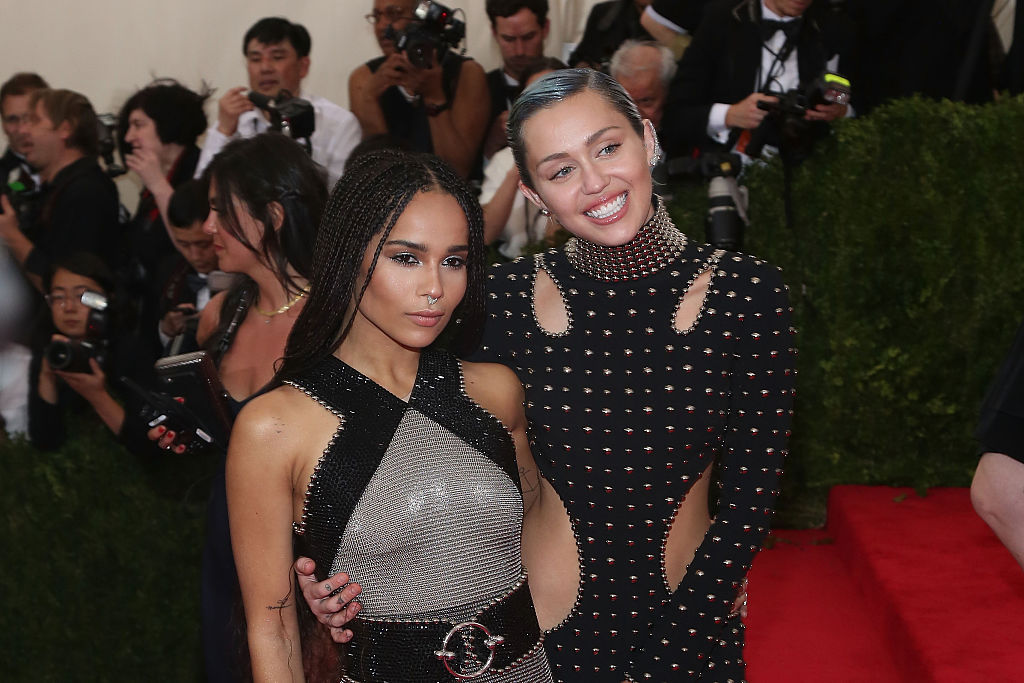 After Wang hung up, Kravitz and Cyrus got into the real interview. As the host, Cyrus told Kravitz, "You're always a light, it's in your DNA," asking if that comes from her parents or just herself. "I think it's a combination," said Kravitz, adding, "I think my ability to find my light is because I had parents and family who supported me. But we all have light inside of us."
Kravitz, who is currently living in London, said it had been difficult to stop everything and just try and relax. "At first the transition was very hard to shooting every day and training," she said, referring to preparing for her role as Catwoman in The Batman opposite Robert Pattinson. "Now I'm finding a lot of joy in the every day things," she finished.