Zoë Kravitz Will Play Catwoman In 'The Batman': Here's What We Know
There's a new heroine in town. Catwoman will appear in the upcoming DC Comics adaptation The Batman, and Zoë Kravitz will portray the character. Here's what we know.
A new DC film, 'The Batman' is in the works
The DCEU continues to grow. Or, what used to be the DCEU. In the past couple of years, DC has, generally speaking, abandoned trying to create an interconnected universe ala Marvel, and instead is focusing on individual projects with different tones.
Enter The Batman. The film has been in the works since 2015, when it was going to be a standalone film starring Ben Affleck. Filming was pushed back repeatedly, and Affleck went from star and director to just star, and then just producer, and now, he's no longer involved. But let's move on from that.
Robert Pattinson will portray Bruce Wayne
After all of the establishing and reestablishing, what we're left with is a film slated to be directed by Matt Reeves of the Planet of the Apes franchise. He also rewrote quite a bit of the script for what has been deemed a "noir-driven" story, not an origin story.
But, naturally, we need a Batman. Enter Robert Pattinson of the Twilight franchise. The actor was reported to be in talks for the role in May 2019 and was officially cast later that month. So now, we have the beginnings of a film.
His co-star has been announced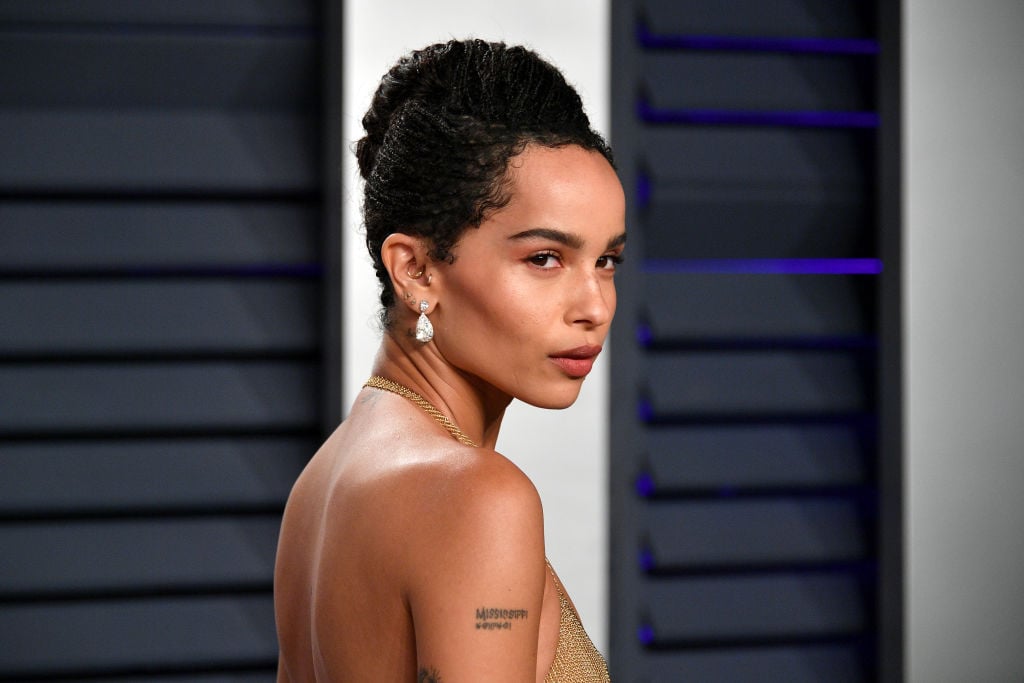 OK, but a movie needs more than just one central character (though fans of Joker may argue this). The film isn't due out until 2021 though, so, naturally, they're taking a bit of time with the casting process. However, it looks like we finally have another name to add to the IMDb page.
Actress Zoë Kravitz has been cast as Selina Kyle, aka Catwoman, according to The Hollywood Reporter. In the past, Michelle Pfeiffer portrayed the character in Batman Returns (1992), Halle Berry in Catwoman (2004) and Anne Hathaway in The Dark Knight Rises (2012).
Who is Zoë Kravitz?
If you recognize Kravitz, it could be for a number of reasons. First of all, her parents are musician Lenny Kravitz and actress Lisa Bonet of The Cosby Show fame. So she grew up in show business. Oh, and her stepdad is another DC superhero, Jason Momoa (Aquaman).
But Kravitz has also established herself as an actress. She stars in the acclaimed HBO drama Big Little Lies and has appeared in films such as Mad Max: Fury Road and Fantastic Beasts: The Crimes of Grindelwald. Kravitz also previously voiced Catwoman in The Lego Batman Movie.
Additional casting for 'The Batman'
As previously mentioned, there is very little information about The Batman that has been made public knowledge. We have no idea when the film is set to take place in the character's life, or if any other popular DC villains and heroes will be on board.
However, there is one little piece of casting news that came out in Sept. 2019. It would appear that Jeffrey Wright (Westworld) will portray Commissioner James Gordon, a role played by Pat Hingle, Gary Oldman, and J.K. Simmons in past films.