Zoe Saldana Finally Admits She 'Should Have Never' Played Nina Simone
Zoe Saldana is the latest celebrity to publicly acknowledge her personal failures. The Avatar actor has finally acknowledged that playing Nina Simone in the biopic, Nina was a massive faux pas on her part. It seems that 2020 is the year that many celebrities are finally acknowledging the error of their ways. Recently, Blake Lively and Ryan Reynolds finally apologized for their plantation wedding eight years after the fact. Now, Saldana is speaking out about one of her biggest career gaffes.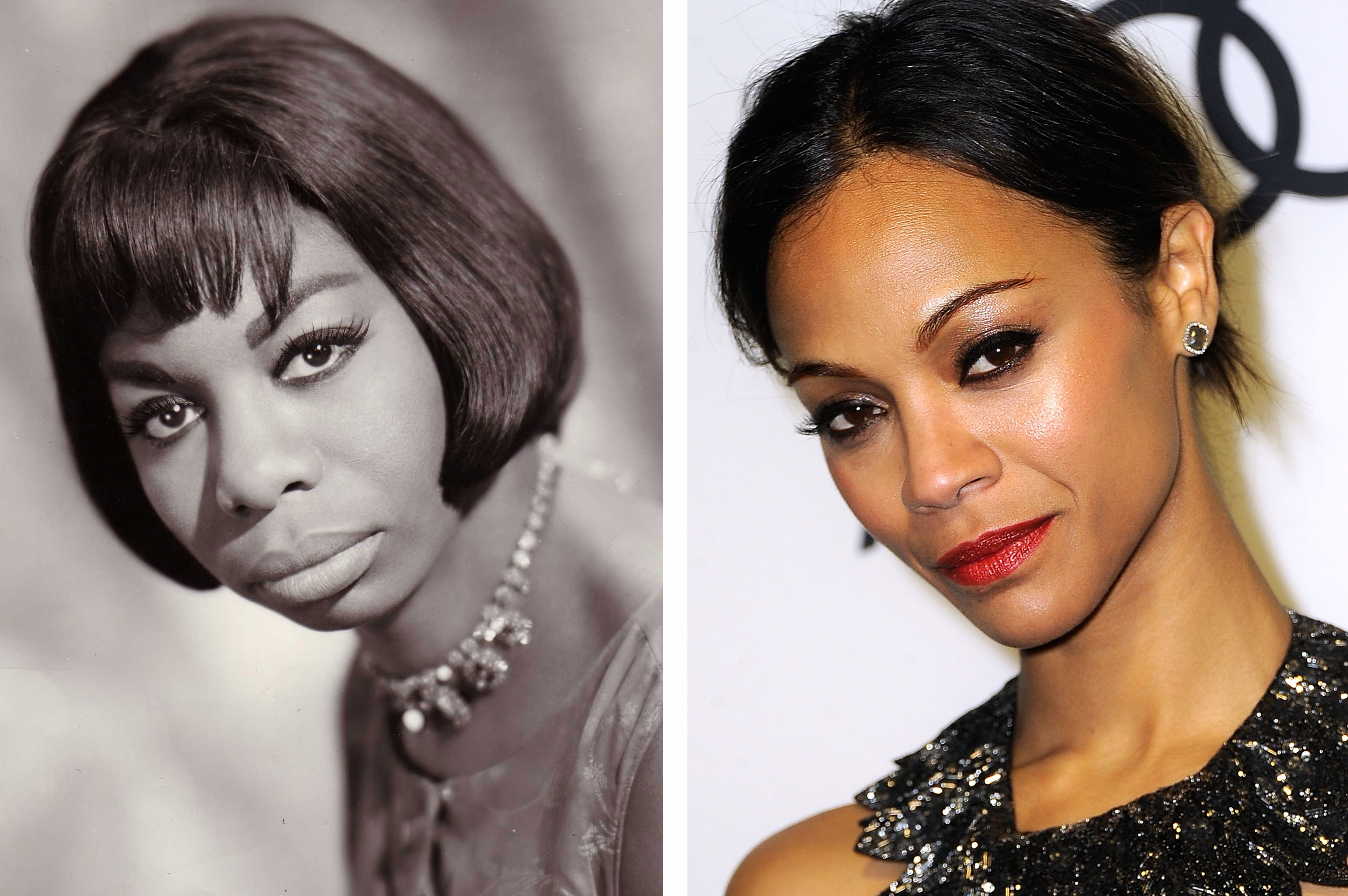 When it was announced that Saldana would be playing the late and great Nina Simone in a biopic, the backlash was tremendous. Simone was a dark-skinned Black woman whose rich skin-tone was often a topic of discussion. It influenced everything from her music to the way in which she navigated the role. People were furious that Saldana chose to accept the role knowing that she could never understand the colorism that Simone experienced in her lifetime.
Why people were against Zoe Saldana playing Nina Simone
In addition to that, many people felt that Saldana was taking the opportunity away from a dark-skinned Black actor. As the entertainment industry has championed light-skinned Black people and multiracial people over dark-skinned Black people since its inception, people were extremely disappointed with Saldana's decision to accept the role.
Saldana's backlash only increased after the trailer for Nina came out, which showed the actress donning blackface and a prosthetic nose. Things got so bad that Simone's family and estate even spoke out against the biopic. Still, Saldana stood staunchly behind the project, citing that she had every right to play the role. But, it seems that the the actor has recently changed her tune. In a recent Instagram live video with Steven Canals, she reflected on her choice.
The 'Avatar' actress acknowledges her gaffe on Instagram
"I should have never played Nina," Saldana began. "I should have done everything in my power with the leverage that I had 10 years ago, which was a different leverage but it was leverage nonetheless, I should have tried everything in my power to cast a Black woman to play an exceptionally perfect Black woman," the Avengers: Infinity War actor shared.
Saldana then launched into reasons she felt she could play Simone at the time. "I thought back then that I had the permission because I was a Black woman. And I am. But, it's Nina. And Nina had a life and a journey that should be honored to the specific detail. We've been appropriating ourselves with someone like Nina Simone for a very long time. And I just want her story to be told and I want it to be right because she deserves it. I'm so sorry because I love her music. I know better today and I'm never going to do that again. Never," she concluded.
Critics aren't buying Saldana's apology for 'Nina'
Of course, people weren't willing to let Saldana off the hook. They shared that she knew exactly how problematic her choice was at the time and still chose to profit off of it. "Lady, people told you the WHOLE TIME this was a bad idea and you still collected your check and did it anyway," one person declared on Oh No They Didn't.
"I'm pretty sure this was all pointed out to her 10 years ago, so I'm not going to pat her on the back for admitting she was wrong a decade later," another person declared. While it may be true that Saldana did too little too late, at least she's finally acknowledging that playing Nina Simone was never the right choice for her.