Zoe Saldana Once Revealed What It Was Really Like to Work Alongside Bradley Cooper
Zoe Saldana once revealed what it was like to work alongside ex Bradley Cooper.
Bradley Cooper and Zoe Saldana have more than a history of just being co-stars. The two starred alongside each other in the 2012 film "The Words" as well as the Marvel Cinematic Universe film "Guardians of the Galaxy," and its sequel, but they ended up dating for a while as well. And Saldana once revealed what it was really like to work alongside the actor.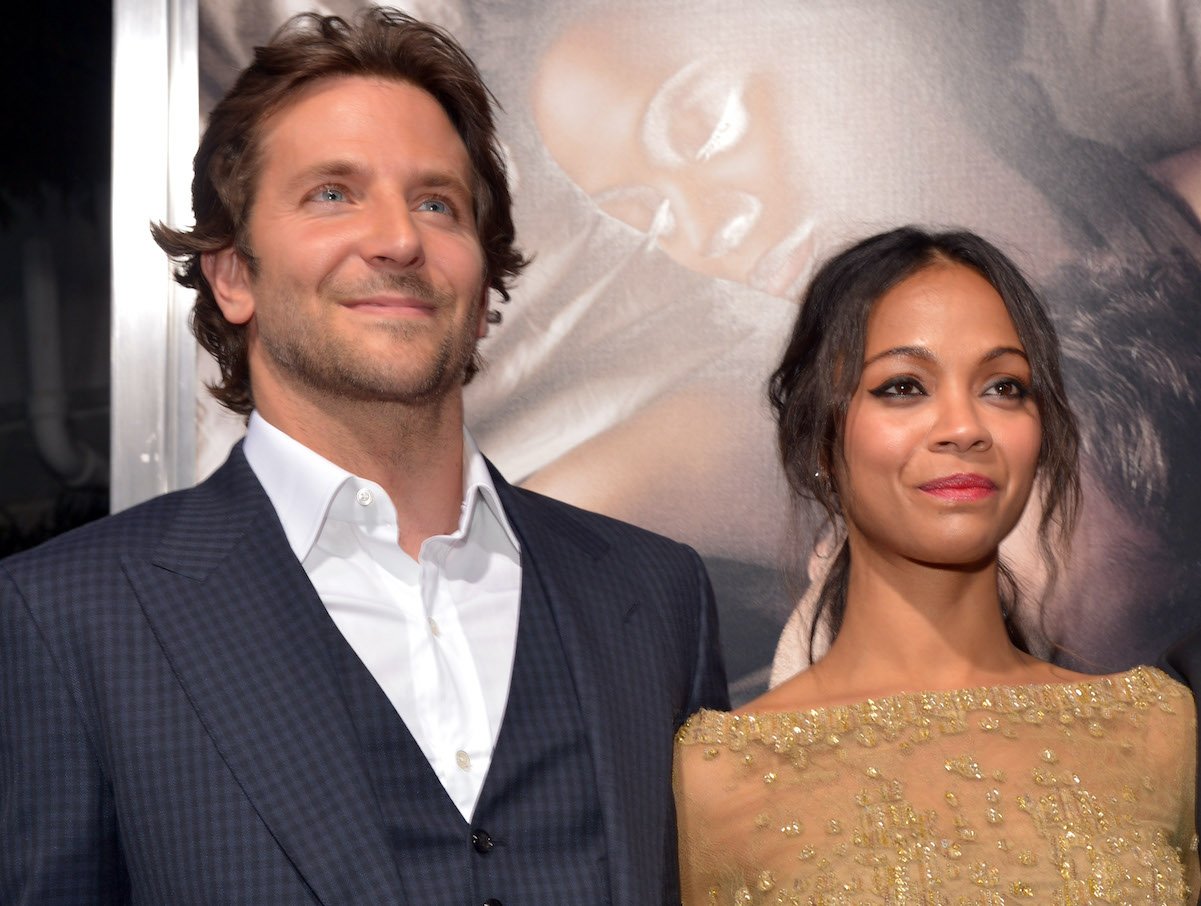 Zoe Saldana and Bradley Cooper dated for about a year
Zoe Saldana and Bradley Cooper's relationship started and ended before they ever filmed "Guardians of the Galaxy," but they actually met on another movie set. The two were filming "The Words" back in 2011 when things when from professional to romantic. Saldana had recently called off her engagement to ex Keith Britton before meeting Cooper. She and Cooper began dating in late 2011.
Though things heated up quickly, the couple's romance didn't last. They dated for about a year before splitting up in December 2012. And Saldana has since said that she doesn't typically remain friends with exes. "There's a reason why you're called an ex," she told Marie Claire in 2014. "I crossed you off my list. Moving on." Still, Saldana and Cooper reconnected around the same time to film "Guardians of the Galaxy."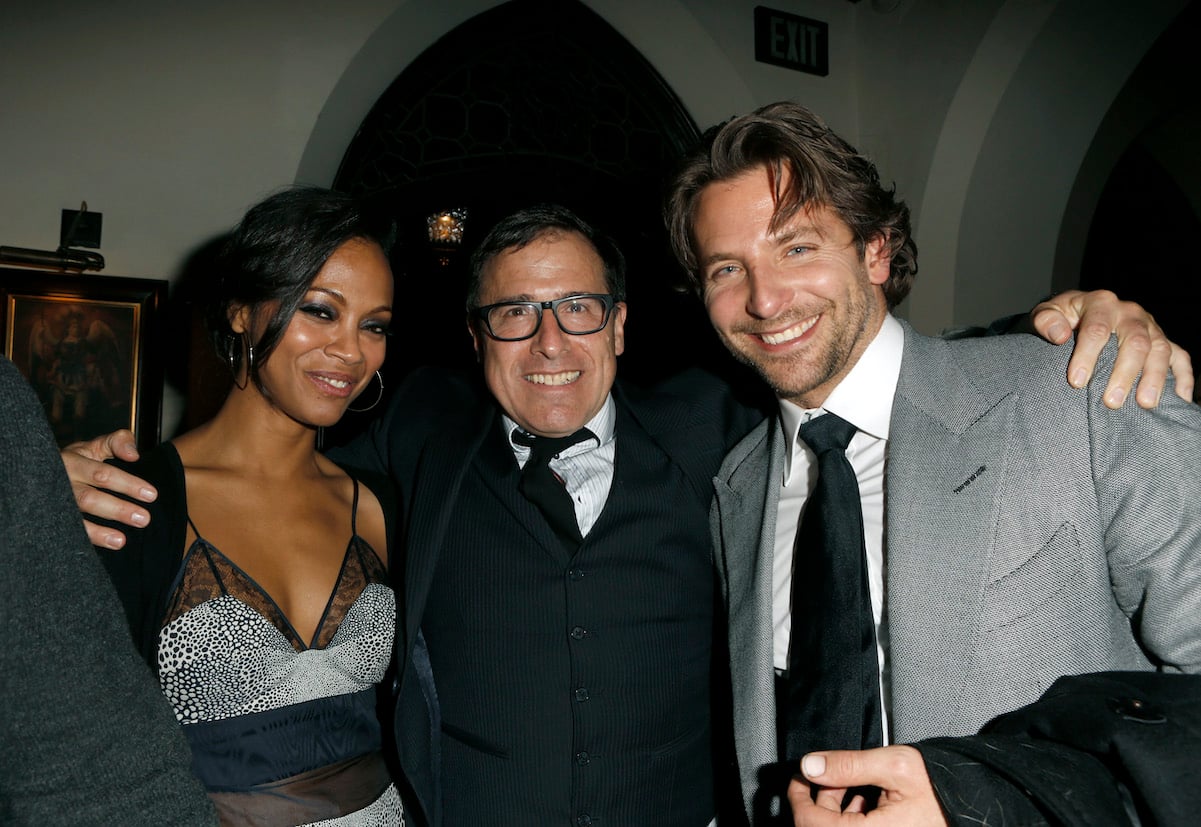 Saldana revealed what it was really like working alongside Cooper
"Bradley is a very dedicated and open professional," Saldana told The Hollywood Reporter back in 2012. "It's really good when you can balance that with an actor as opposed to an actor that just comes prepared and just goes, 'don't f*** up my light' and 'this line is my close-up.'" Saldana also added that she and Cooper had plenty of chemistry while filming "The Words." "We didn't care where was the camera was. It was just like we were both part of this extensive conversation."
Saldana might not typically converse with exes, but when she and Cooper reconnected to film together, there wasn't exactly a way out. Hopefully Saldana's opinions of Cooper held steady for the duration of the exes' other films; they reprised their 2014 "Guardians of the Galaxy" roles again in 2017 for the sequel.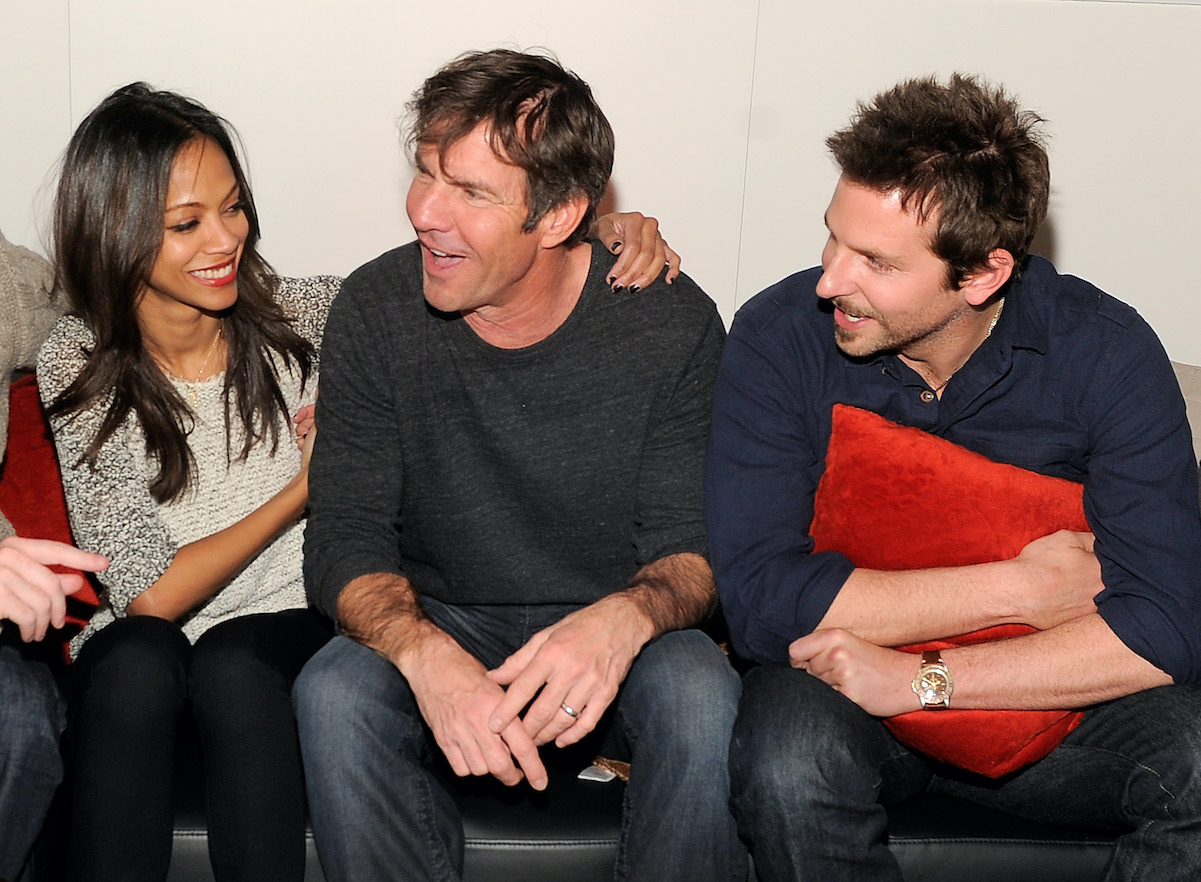 Cooper's other co-stars have spoken highly of him, too
Saldana isn't the only one who has had positive things to say about Cooper. Plenty of other co-stars have also spoken highly of his professionalism and positive attitude while filming. Lady Gaga, with whom Cooper had undeniable chemistry while filming "A Star Is Born," made note of that chemistry when singing him praises.
"This entire experience was life-changing," Gaga said, according to Time. "I don't know that I've ever had a closer artistic relationship than I have had with Bradley, a closer exchange. It meant a lot to me, and I think to both of us."
Jennifer Lawrence, who has starred in various films with Cooper including "Silver Linings Playbook" and "American Hustle," has also had great things to say about him. "I mean, any male role is going to make me think of Bradley because, in my opinion, he's the best, and I love working with him," Lawrence said, according to ABC.