'Zoey 101' and 'iCarly' Fans Are Feuding Over Which Nickelodeon Show Was the Best
With the Victorious cast recently reuniting to celebrate the show's 10th anniversary, it's got everyone all over social media feeling nostalgic. The nostalgia went to new levels this weekend with fans of Zoey 101 and iCarly came out swinging against each other, discussing on Twitter which shows was the best.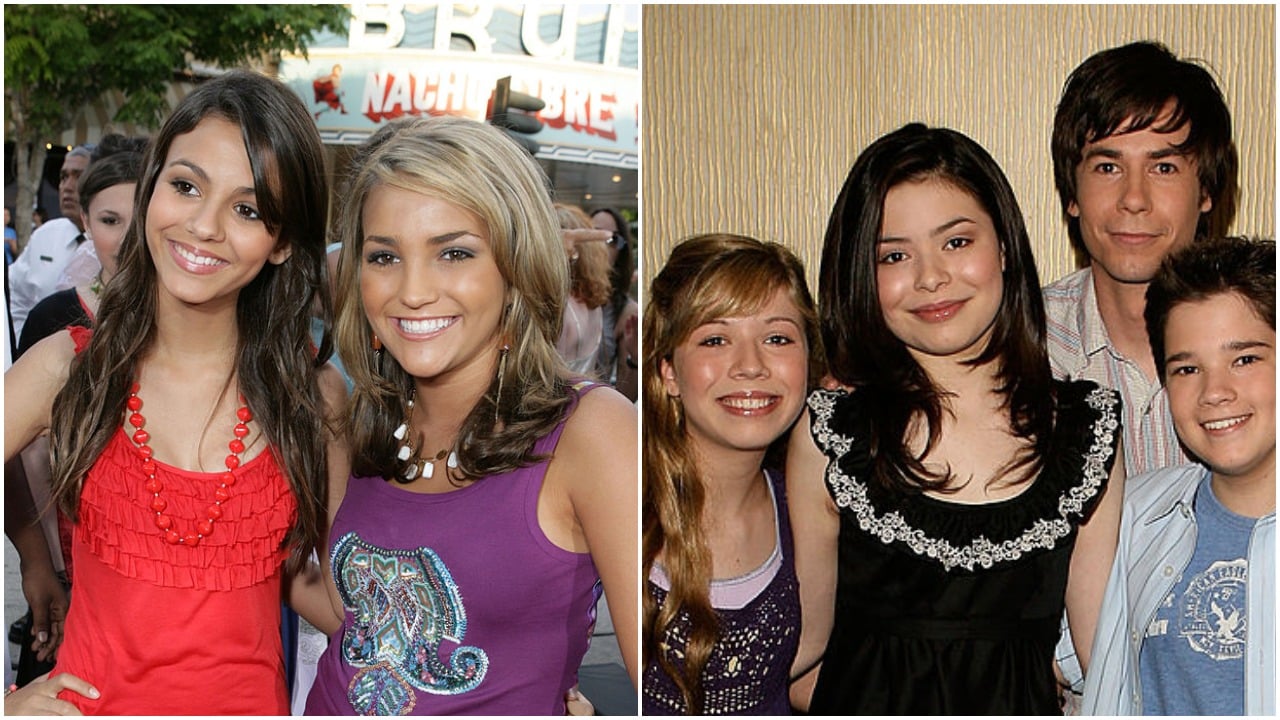 'Zoey 101' and 'iCarly' were on during a golden age of Nick
Both Zoey 101 and iCarly aired during a time period of classic Nickelodeon television shows that linked kids that grew up during multiple years of the 1990s. The two shows were from Dan Schneider, who has created and/or executive produced other Nickelodeon shows over the years such as All That, The Amanda Show and Kenan & Kel.
Zoey 101, headlined by Jamie Lynn Spears, revolved around students at a fictional boarding school in southern California, Pacific Coast Academy. The students dealt with school, first loves, growing up, and the typical ins and outs of being a teenager. The series also starred Paul Butcher, Sean Flynn, Kristin Herrera, Christopher Massey, Alexa Nikolas, Erin Sanders, Matthew Underwood, Victoria Justice, and Austin Butler. The show aired for four seasons from January 2005 to May 2008.
iCarly, starring Drake & Josh alumna Miranda Cosgrove, chronicled the story of a teenager who started a web show with her best friends in the attic of her and her older brother's loft. The show also starred Jennette McCurdy, Nathan Kress, Jerry Trainor, and Noah Munck. It is regarded as one of the most popular Nickelodeon series of all-time both commercially and critically. A 2010 episode of the show is the most-viewed episode in Nickelodeon history.
Both shows were nominated for the Emmy Award for Outstanding Children's Program. Zoey 101 was nominated once and iCarly was nominated five times.
Fans debate which show was better
For some reason, both shows began sharing on Twitter Saturday morning and fans got into heated discussions about which Nickelodeon show they preferred. Though the shows are inherently different, with Zoey 101 being primarily a teen drama with comedic elements and iCarly being a situational comedy, fans decided that they could go head-to-head.
Someone who liked Zoey 101 said, "No way y'all saying icarly was better than zoey101 lol." Another fan of the show said, "Zoey 101 was way deeper than iCarly. The storylines were waaaay better. ICarly was just for laughs."
"I don't know why this is trending right now, but iCarly was much better than Zoey 101. It's not even a contest," said a fan of iCarly.
Some of the actors from the shows even got in on the debate and gave their thoughts on Twitter.
Butcher tweeted, "So there's a big Zoey 101/ iCarly debate trending right now.. Love them both, but I think we know where I stand."
With all of this talk about the shows, maybe one of them or both could drop on a streaming service soon. With the coronavirus pandemic, people surely have more time on their hands!