'Zoey's Extraordinary Playlist' Canceled; Could It Get Picked up by Another Network?
The NBC musical dramedy Zoey's Extraordinary Playlist was canceled in June 2021. But in today's TV and streaming climate, there's nearly always the possibility of another network picking it up. Learn about the potential future of the beloved TV show here.
'Zoey's Extraordinary Playlist' aired for 2 seasons on NBC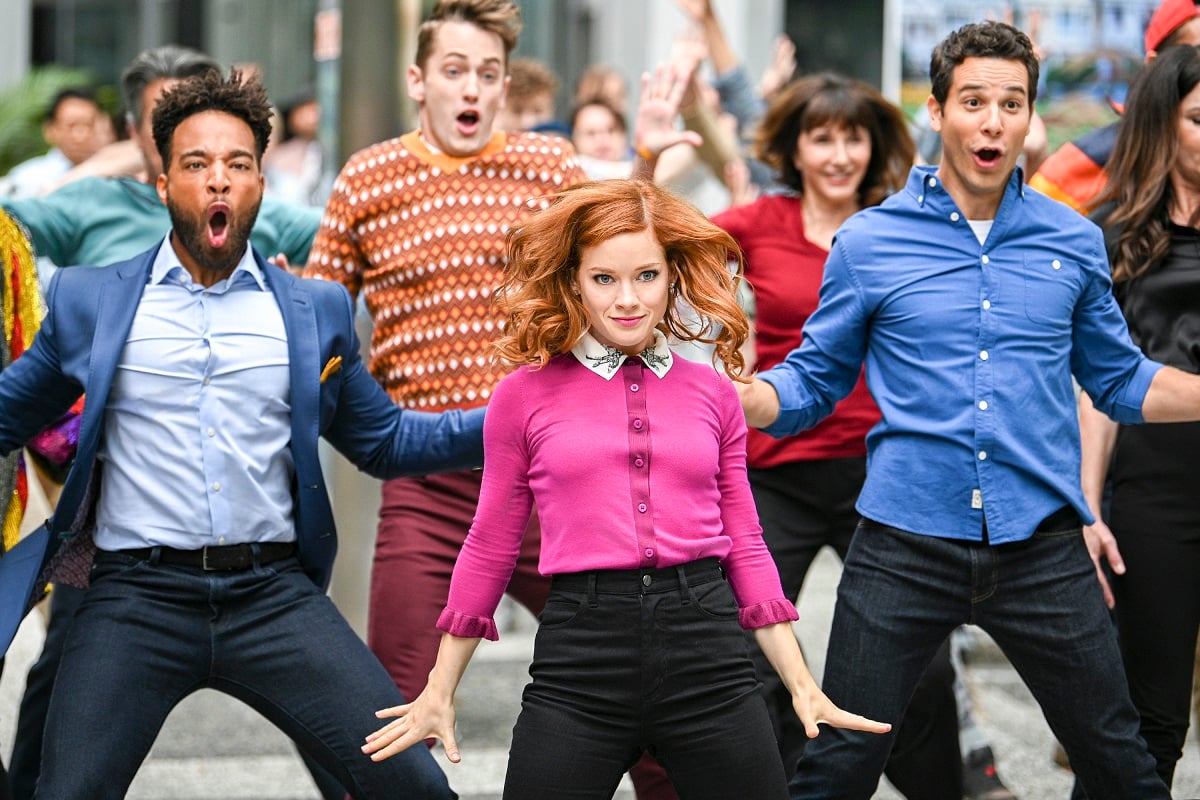 Zoey's Extraordinary Playlist premiered in January 2020. The show followed Zoey Clarke, a coder at a San Francisco tech company who finds herself dealing with a very strange ability. After an earthquake hits while she's getting an MRI, she can suddenly hear "heart songs" — musical numbers expressing the emotions of those around her.
In the first season, Zoey deals primarily with her father's illness. However, as he gets progressively worse throughout the season, she leans on those in her life, including her friend, Mo, and coworkers Simon and Max. Zoey also has romantic feelings for both Max and Simon, which she puts on hold after her father's death.
In Zoey's Extraordinary Playlist Season 2, Zoey and her family cope with their loss. Zoey begins seeing Max, but they break up when she feels like they've rushed into things. Zoey gets a promotion and starts dating Simon, but they split because she's still in love with Max. In the finale, Max hears Zoey sing a heart song to him.
NBC canceled 'Zoey's Extraordinary Playlist' in 2021
Following the Zoey's Extraordinary Playlist Season 2 finale, the show awaited its fate. Unfortunately, it sat "on the bubble," meaning it wasn't safe from cancelation but hadn't received a pickup from the network yet. "We have a lot of internal support at NBC. So I'm cautiously optimistic that good things will happen, but we don't know yet," creator Austin Winsberg told TV Line in May 2021.
On June 9, 2021, the bad news broke: NBC had canceled Zoey's Extraordinary Playlist. "In a world where finding loyal and passionate audiences is never easy, we believe there must be a home for this great, award-winning show with a passionate and dedicated following," a Lionsgate TV spokesperson said in a statement (via Variety) of shopping it around.
Why the creator would like to have it on a streaming service
When TVLine discussed the future of Zoey's Extraordinary Playlist with Winsberg, he mentioned he'd heard it could move to NBC's streaming service, Peacock. "I know that that has been one of the discussions on the table, but I've heard nothing concrete," the creator said of the rumors.
Even with Peacock off the table, a streamer could be the right match for the show in the future. "If we had the ability to not be so beholden to the network runtime, I mean, there are scenes I have to cut every week or songs I have to cut for time," said Winsberg. "To able to have a little bit more creative freedom and flexibility there could be great."