'Zoey's Extraordinary Playlist': Did Skylar Astin Already Know Who Zoey Would End up Choosing?
Now that NBC's Zoey's Extraordinary Playlist viewers know who Zoey Clark (Jane Levy) chooses as her romantic interest, did one of the actors know ahead of time how the season 2 premiere would shake out?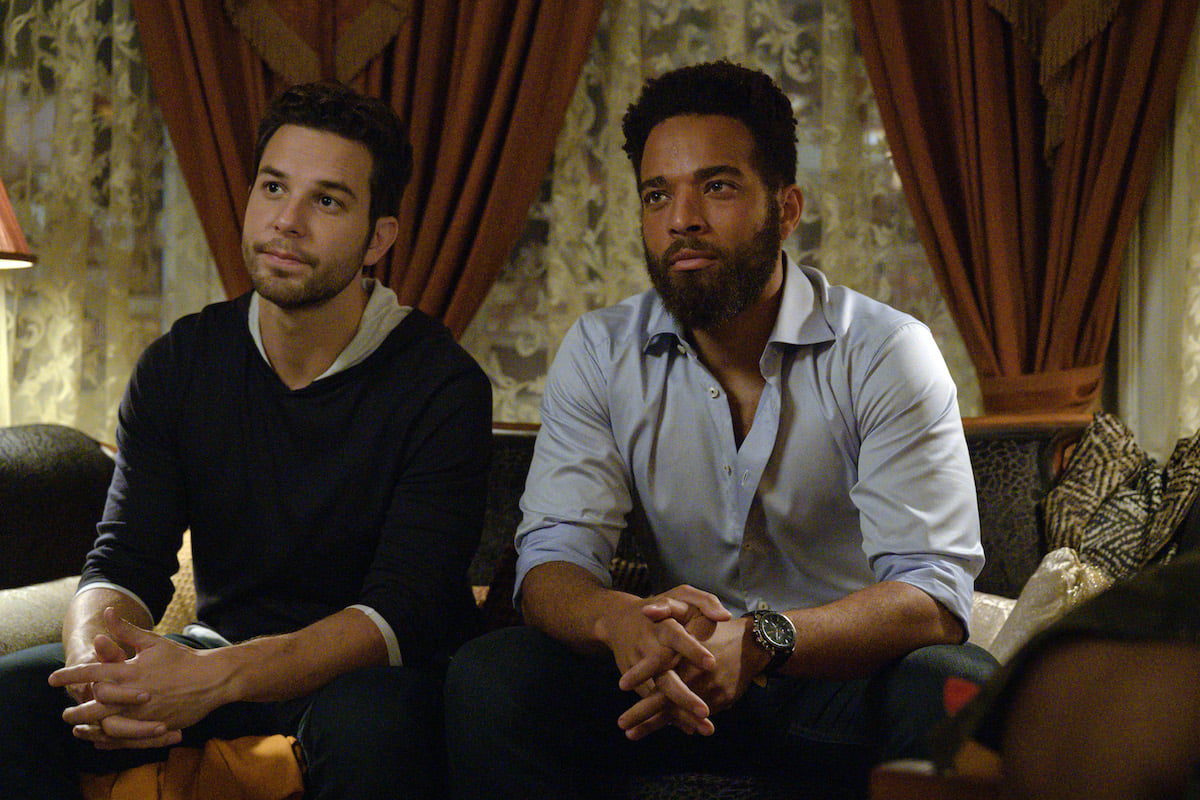 "I know for a fact that the Max and Zoey stuff will be addressed. But there's so much more story to tell," actor Skylar Astin, who plays Max told Showbiz Cheat Sheet in August. Astin revealed he was leaving to shoot season 2 in a matter of weeks and was excited to be part of one of the first productions to begin filming during the pandemic.
"We're leaving next week to go up to Vancouver," he said. "We are one of the first productions to get started. I think that's because Canada is doing pretty well over there and wants to make sure that we are not only healthy coming into the country, but we stay healthy." 
What could Skylar Astin share about season 2?
At the time, Astin wasn't offering details about season 2. But he knew creator Austin Winsberg was going to do a deeper dive into the characters. "I think each actor, but also each character is such a well, a deep well of emotion and humor and backstory," he said.
"And I know we're going to focus on the series regulars that we were introduced to in season 1, both individually and how they interact with each other," Astin added.
RELATED: 'Zoey's Extraordinary Playlist': Does Zoey Choose Between Max and Simon in the Season 2 Premiere?
He said that he prefers to be surprised by the script too. "I have actually purposely asked Austin to keep me in the dark to some degree," Astin remarked. "Although I do kind of know in a broad-strokes way what he's hoping for as far as the soul of the show for season 2."
Astin did share that Max probably won't be returning to SPRQPOINT [sparkpoint].  "Now that Max has lost his job, I actually don't know if he'll be back or when he'll be back at SPRQPOINT [sparkpoint]," he said. "It takes him out of development and leaves him where he'll be."
The pandemic brought more surprises
Another actor who was surprised with season 2 was Lauren Graham. She ended up having a scheduling conflict with filming thanks to the pandemic. "Please watch the first episode of @ZoeysPlaylist tonight!" she tweeted. "Joan is only there for a wee moment (plans to do more thwarted by pandemic-related scheduling issues), but I'm so excited to watch the incredible @jcolburnlevy and company."
"When Lauren had signed on to do [Disney+'s] Mighty Ducks [reboot], they were supposed to start shooting in March, and they were going to be done well in advance so that she could be back for Season 2," Winsberg told TV Line. "But because of the pandemic, and the way everything went down, their shooting schedule ended up being the exact same as our show's shooting schedule.
RELATED: 'Zoey's Extraordinary Playlist': Who Plays George on the Show?
"I had plans for Joan to be in several episodes of the show," he added. "And unfortunately, we just had to step-pivot, because there was no way that Lauren was going to be able to do both at the same time."
Zoey's Extraordinary Playlist is on Tuesday at 8/7c on NBC.