'Zoey's Extraordinary Playlist': Jane Levy on the 'Life-Changing' Number That Altered Season 1
The NBC musical drama Zoey's Extraordinary Playlist finished airing its first season in May 2020. A second season is on its way, though no premiere date has been announced. But that hasn't stopped the cast from talking about the show. Star Jane Levy opened up about one particular number in a new interview.
Jane Levy stars in 'Zoey's Extraordinary Playlist'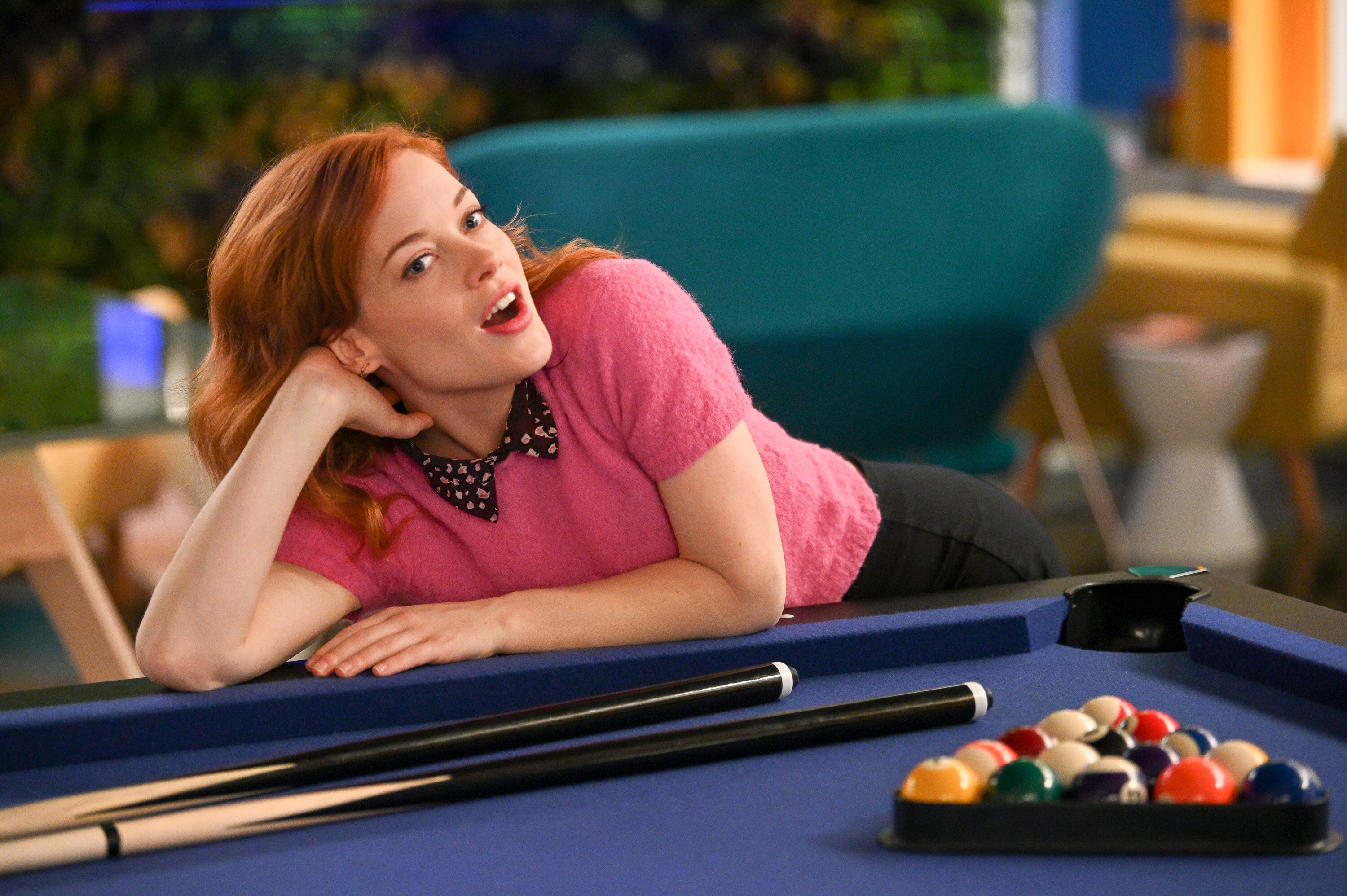 Levy portrays the titular character, Zoey Clarke. A busy young coder working in San Francisco, she's been experiencing stress headaches. Because her father has a neurological disorder, PSP, she plays it safe and gets an MRI. While she's in the machine, an earthquake hits, and suddenly, she learns people's feelings through song and dance.
The first season of the series depicts the interweaving of Zoey's personal life, including her dad's deteriorating condition, and her time spent at work, where she's involved in a love triangle and dealing with a demanding boss. And all of this happens alongside multiple musical numbers per episode.
She finally gets to perform in 'Zoey's Extraordinary Glitch'
For most of the season, Zoey is the observer, watching as her family, friends, coworkers, and even strangers reveal their innermost thoughts to her without even knowing it. However, one episode, "Zoey's Extraordinary Glitch," sees the premise turned on its head: Now, Zoey can't stop herself from singing, and everyone else can see her.
Speaking in NBC's Zoey's Extraordinary Playlist: A Conversation with the Stars and Creators for the Paley Center, Levy mentions many of the "daunting" numbers from the episode, citing "Under Pressure" ("the most technical") and "How Do I Live" ("an extremely emotional moment"). But another song stood out.
Levy's favorite number was 'Crazy'
The first number of the episode comes after a visit to the doctor, where Zoey and her family learn that her dad has entered the final stage of his disease, and there isn't anything else that can be done. She arrives back at work and begins singing the Gnarls Barkley song "Crazy," which involved many other dancers. (Catch some of it above.)
Of the number, Levy said, "I'm just so blown away by [choreographer] Mandy Moore," citing the number of dancers involved. "I think we were all like, 'We might not pull this off.' And then we did! The energy shifted on set," she said, calling it "life-changing." Levy added, "That changed the rest of shooting, I felt like in some ways."
Choreographer Mandy Moore on shooting 'Crazy'
Moore elaborated on shooting that number, which creator Austin Winsberg wanted "to feel very dance-heavy" and "contemporary." She said, "It takes a lot of rehearsal to create something of that vibe and that energy." What's more, Levy herself barely had any rehearsal time at all with the 50 dancers involved.
Moore continues, saying it was filmed at a student union at a local college where they shoot in Vancouver, and at that moment, the band was playing the very song they were rehearsing. "I thought I was going to lose my mind," she laughed. "It was fast and furious, but I loved that number," said Moore. "It turned out so good."