'Zoey's Extraordinary Playlist': When Does the Show Return for Season 2?
Get ready for Zoey's Extraordinary Playlist Season 2. How long will you have to wait for a fresh, new episode? Here's what Showbiz Cheat Sheet knows.
What 'Zoey's Extraordinary Playlist' is about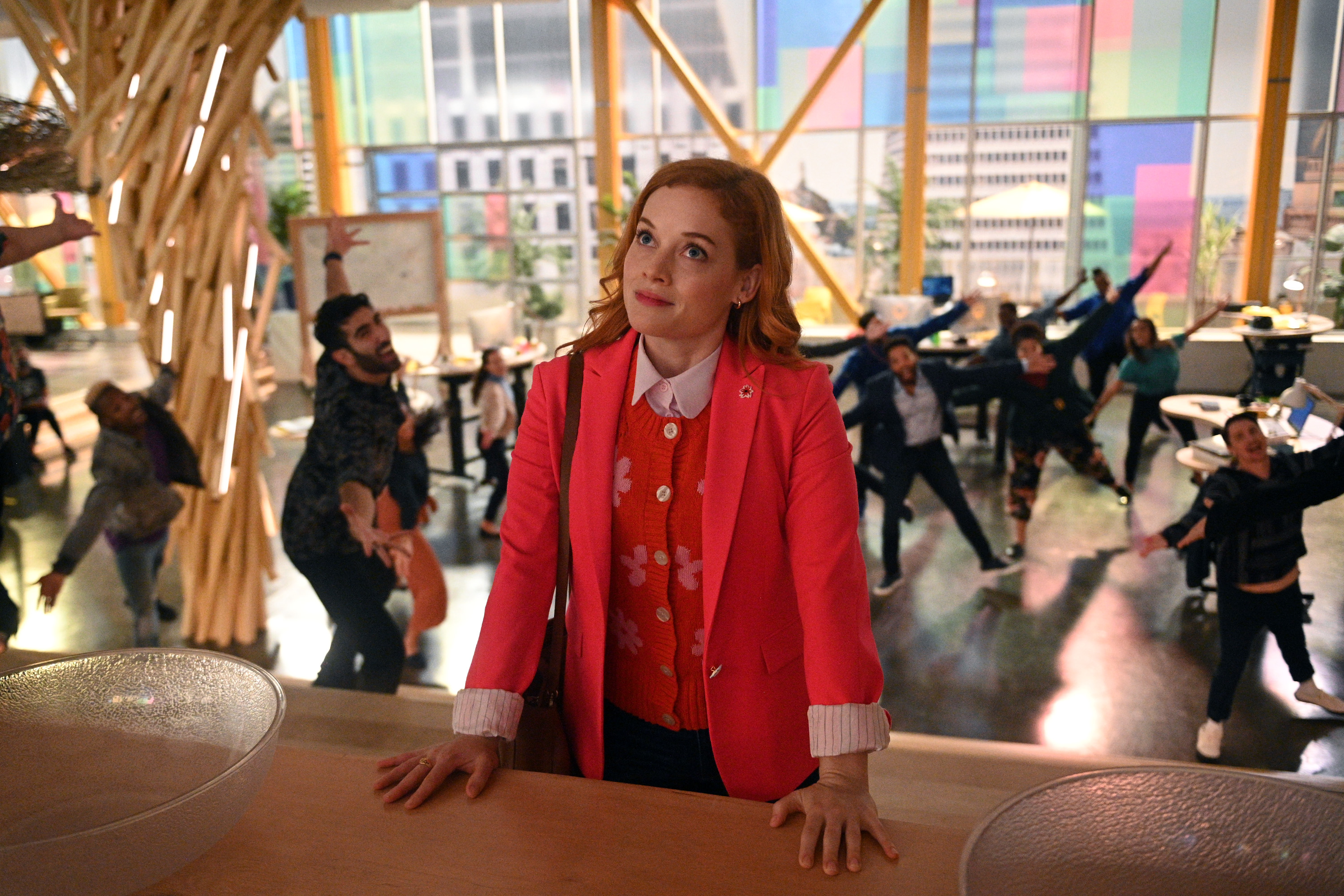 Zoey's Extraordinary Playlist focuses on Zoey (Jane Levy) and her desire to move ahead in her career as a coder. After having headaches for a while, she decides to get an MRI.
During the MRI, there is an earthquake, and the building starts shaking while she's inside the machine. Somehow, that experience magically gives her the ability to hear and see people's innermost thoughts through song and dance. She calls these songs "heart songs."
What happened last season on 'Zoey's Extraordinary Playlist'
During Zoey's Extraordinary Playlist Season 1, Zoey goes through a lot of changes in her life. Other than acquiring the ability to see and hear other people's thoughts through musical numbers, a big change in Zoey's life is the death of her father.
She's also in the middle of a love triangle of sorts. Zoey is sexually attracted to her co-worker, Simon, but she also likes her friend, Max. Zoey spends most of season 1 conflicted about these relationships. The death of her father is making it even tougher for her to think clearly.
When will 'Zoey's Extraordinary Playlist' return?
Zoey's Extraordinary Playlist Season 2 is set to air Tuesday, January 5, at 8:00 p.m. Eastern Time. Note the new day. The series used to air on Sundays. If you have any other favorite shows that air on Tuesday at this time, like NCIS, make sure to set your DVR.
Peter Gallagher, the actor who played Mitch Clarke, Zoey's father, spoke to USA Today about his experience on the show. His character was killed off, but he's still grateful for the experience.
"And even knowing that the finale was going to be possibly moving, I think we surprised you," Gallagher told USA Today. "I'm very happy to have been a part of Zoey's Extraordinary Playlist and have it come out during this time."
'Zoey's Extraordinary Playlist' cast
In addition to Jane Levy and Peter Gallagher, the Zoey's Extraordinary Playlist cast includes appearances by Lauren Graham, Mary Steenburgen, John Clarence Stewart, Skylar Astin, Alex Newell, and Michael Thomas Grant. You likely recognize Graham from her starring role in Gilmore Girls, in which she played Lorelai, Rory's mother. In Zoey's Extraordinary Playlist, she plays the role of Joan, Zoey's boss.
During NBC's Zoey's Extraordinary Playlist: A Conversation with the Stars and Creators for The Paley Center, Graham says she wanted to portray Joan as a boss with a heart. Although Joan can be tough, she also wanted to present a softer side.
"We've seen these tough, boss-lady characters, and I really wanted to make something more specific," says Graham. "I just really wanted her to have a heart."
Graham continues, "Here's a person who's under an extreme amount of pressure… who's probably been the only woman in the office for most of her career. She's had to be tough, and she maybe hasn't had a lot of allies. It's still very much a man's world. So maybe she kind of sequestered herself to survive."
Follow Sheiresa Ngo on Twitter.