'Zoey's Extraordinary Playlist': Why Is [Spoiler] Leaving the Show?
Like many other TV series, Zoey's Extraordinary Playlist may have one character's name in the title, but it's only successful due to the many people that make up the cast. But characters (and the actors who play them) come and go. And show's season 2 premiere indicates that one is on their way out.
'Zoey's Extraordinary Playlist' features an ensemble cast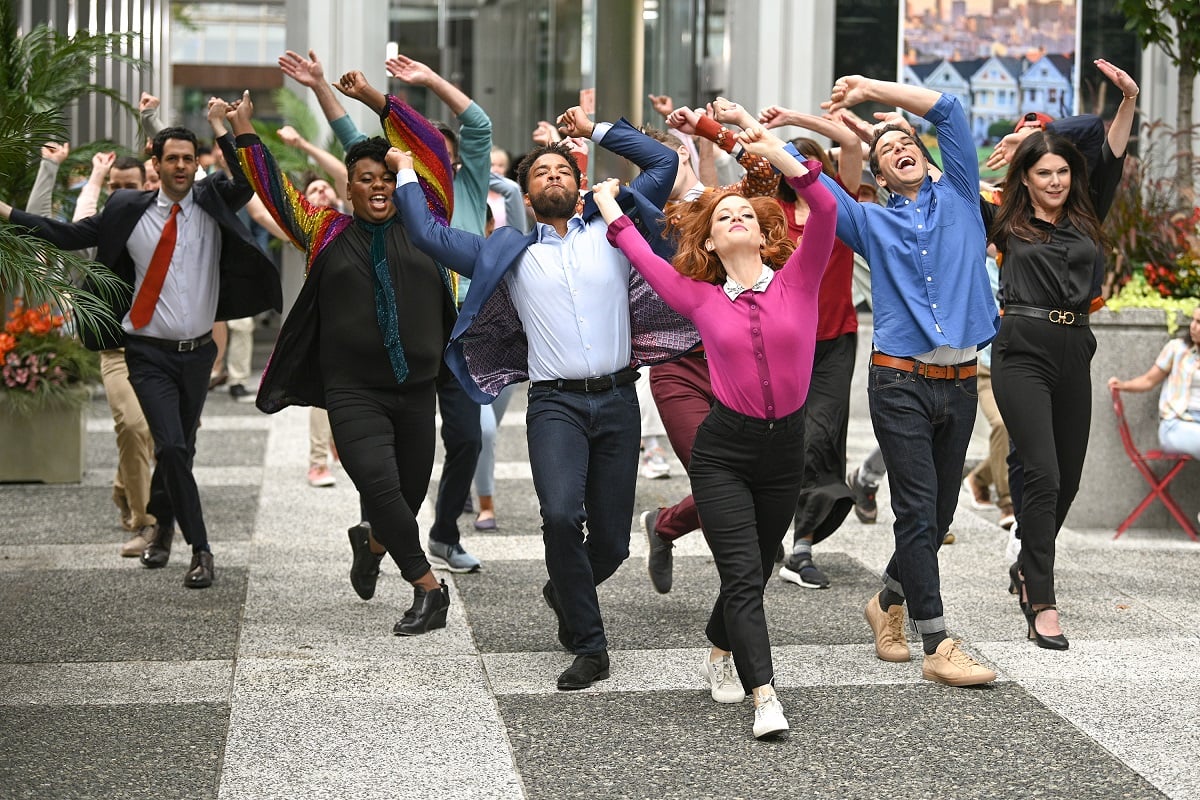 Zoey's Extraordinary Playlist premiered in January 2020. The series follows the titular character, who, after an MRI, develops the ability to hear people's thoughts and feelings through song and dance. This impacts every aspect of her life, from her tech job to her romantic life to her father's declining health.
Plenty of big names appear in the show. Jane Levy of Suburgatory portrays Zoey Clarke, while her character's parents are played by Mary Steenbergen (The Last Man on Earth) and Peter Gallagher (The O.C.). And Skylar Astin of Pitch Perfect fame portrays her best friend and potential love interest, Max.
Joan becomes a more prominent character throughout Season 1
Another notable supporting character is Zoey's boss, Joan. Portrayed by Lauren Graham (Gilmore Girls), Joan is generally standoffish and unsympathetic — at least at first. But when she promotes Zoey, the two start to grow closer. Zoey is there for Joan as her marriage ends, and the two become friends.
"We've seen these tough, boss lady characters, and I really wanted to make something more specific," Graham said of her character during a Paley Center talk in 2020. "I just really wanted her to have a heart." "She's had to be tough, and she maybe hasn't had a lot of allies," Graham added of Joan. "So maybe she kind of sequestered herself to survive."
Joan announces in the Season 2 premiere that she's leaving SPRQ Point
RELATED: 'Zoey's Extraordinary Playlist': What Happened in Between Seasons 1 and 2?
When Zoey's Extraordinary Playlist Season 2 begins, Zoey returns to work after weeks away following her father's death. Almost immediately, Joan calls her into her office and offers Zoey her job as executive director of the fourth floor. Coupled with everything else that's going on, this sends Zoey into a spiral.
Joan comes to visit her and apologizes for pushing the job on her. "I wanted to have my successor in place for I left," she told Zoey, explaining that she was going to Singapore to lead the Asian division of SPRQ Point. After her divorce, she says there's no reason to stay in San Francisco. They exchange "I'll miss yous," and Zoey takes the job.
Did Lauren Graham choose to leave 'Zoey's Extraordinary Playlist'?
It's unclear whether or not Graham will appear in future episodes of Zoey's Extraordinary Playlist. While there was no indication that she intended to part ways with the series, Graham signed on to star in the Disney+ series The Mighty Ducks, which conflicted with filming for Zoey's.
In the season 2 premiere, Graham is credited as a special guest star. She wrote on Twitter that "plans to do more [were] thwarted by pandemic-related scheduling issues." So while there may be more opportunities for her to appear in future episodes, it looks like she's no longer a series regular.