'Zola': Colman Domingo Did Not Want to Play the 'Real Guy' His Character is Based on
Colman Domingo discusses playing the real-life character of X in 'Zola'.
You've heard of the Oscars, but have you heard of the Isaacs? The Isaac Awards, in honor of the great Oscar Isaac, are Showbiz Cheat Sheet's unique spin on the Academy Awards. However, the Isaac Awards are different from the Oscars in that they celebrate the best movies of 2021 that deserve recognition but will not receive that recognition through Oscar nods. The 2022 Isaac Awards feature five categories: Best Performance, Best Scene-Stealer, Best Crowd-Pleasing Moment, Best Action Sequence, and Fan-Favorite Movie. Voting will be open via this form from March 7-20. Winners will be announced on March 24.
Zola is truly a wild story. While not everything is entirely accurate, it does recount the Twitter thread shared by Zola herself, which recaps a night of sex trafficking and danger. In Zola, Colman Domingo plays X, the real-life pimp who was in charge of Stefani/Jessica (Riley Keough) and used intimidation and fear to force Zola (Taylour Paige) and Jessica to work for him. Domingo says that he did not want to play the real-life X and instead portrayed the version given to him by the script. 
Who exactly does Colman Domingo play in 'Zola' and what happened to him?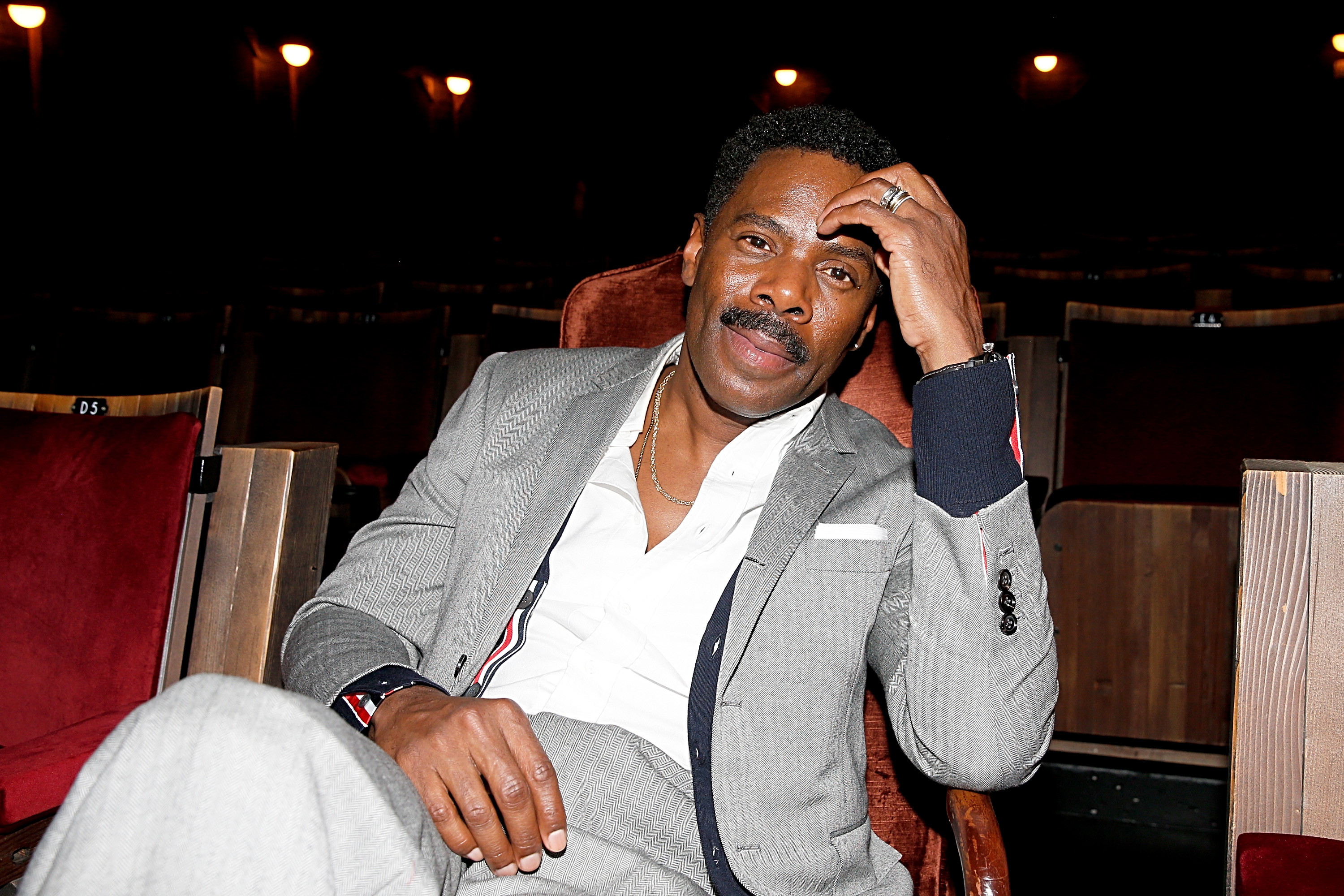 In the Twitter thread shared by Zola, X is a pimp who is incredibly unstable and had a mysterious Nigerian accent that came out when he was angry. According to Slate, X was actually introduced to Zola as Jessica and Jarrett's (Jessica's boyfriend, played by Nicholas Braun) roommate. However, in real-life, X's name is "Akporode "Rudy" Uwedjojevwe."
There are many aspects of this story that come out in Domingo's performance, including the menacing accent that comes out of Rudy whenever he gets upset. One thing that isn't addressed in Zola is what happens to Rudy after the events of the film. According to Slate, Rudy "pleaded guilty to charges of sex trafficking and coercion" and is currently serving a "16-year prison term, although he's now up for parole."
Domingo says he did not want to play the 'real guy' and made sure he 'never judged him'
In an interview with The Hollywood Reporter, Colman was asked if he was nervous to play a character who was so terrifying. Colman said that he was never interested in playing the real-life version of X and was more interested in portraying "what was on the page."
"As I developed a character, I wanted to make sure that I never judged him," Domingo told THR. "The character is based on a real guy, but I wasn't interested in actually portraying that real guy — I just wanted to play what was on the page and then do my history and my research on the psychological nature of pimp culture. Even his accent, which is Nigerian-adjacent. … I wanted to make sure that that was still mysterious."
While X isn't the main character, Domingo said that director Janicza Bravo always wanted X's "presence" to be felt throughout the film. He knows how to control women and does whatever it takes to keep his power. 
"It's horrible work, but he knows how to do it, and that's going to give him what he wants," Domingo continued. "He controls everyone by making sure he has the power, even when he's not in the room…you never know if he's going to kiss you or kick you in the balls."
Despite being the villain, Domingo wanted to humanize this character
Domingo knows that his character, and Keough's, are the villains of Zola. However, he tells THR that "we love them" and he wanted to humanize their experience. 
"Riley and I are the absolute villains of the film, but we can't judge them," Domingo said. "We have to find ways that we love them because we're fighting for them and humanizing their experience. You can find that kernel in one moment, and once you find it, you have to hang on to it."
In Zola, Domingo is especially hard on Paige, since she is the most resistant to his demands. He says that even though his performance was often hardest on her, she would often crack up and "fall apart."
"I would always crack Taylour up because I go so hard with her, and she would just fall apart," Domingo stated. "I know how to stay in it because my actions are clear. My job is to throw you off your game or to strike fear in your soul."
Zola is currently streaming on SHOWTIME and is available to buy or rent on VOD. 
Vote for the 2022 Isaac Awards here now through Sunday, March 20. Winners will be announced on March 24