Zonnique Pullins Says That T.I. Has a Double Standard for His Kids, Says This Child Will 'Have It the Worst'
The so-called "hymen-gate" controversy that ensued last year involving rapper Clifford "T.I." Harris continues to make headlines as it is discussed on his family's reality series. His stepdaughter, Zonnique Pullins, spoke about her father being overprotective over his daughters in a recent interview.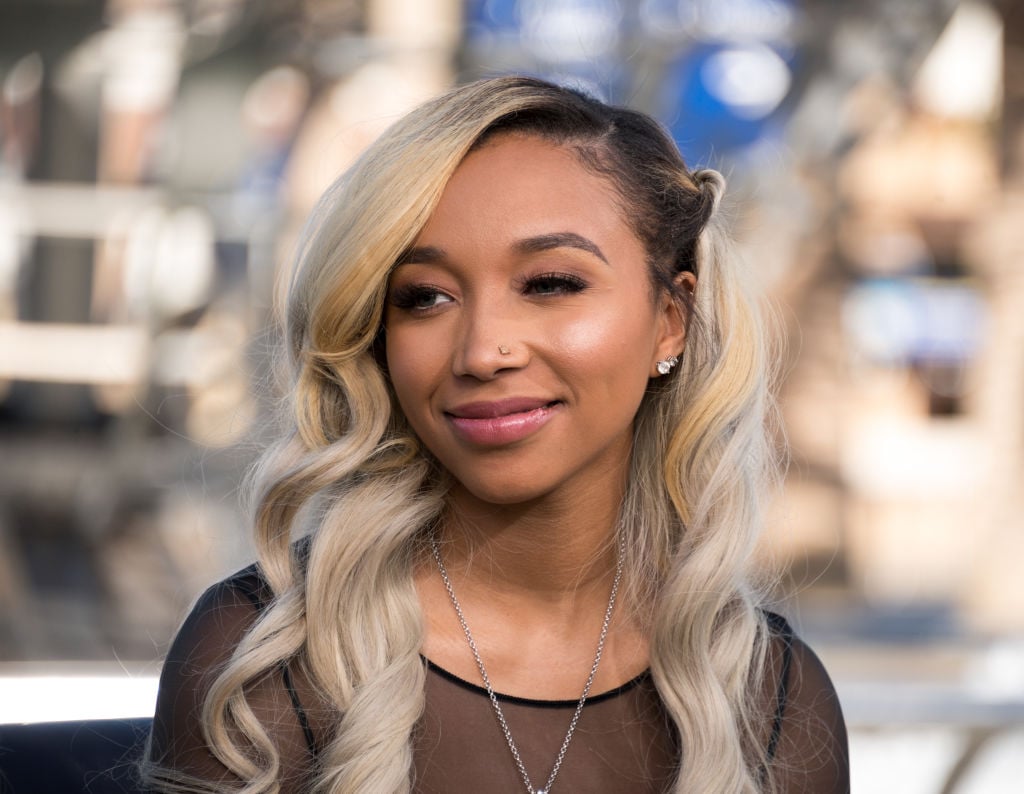 T.I. received backlash for his 'hymen' comments
T.I. got a lot of backlash last year when he went on a podcast and discussed how he went with one of his other daughters, Deyjah, who is 18 to her OB-GYN appointments to make sure her "hymen is intact."
The immense backlash caused the podcast, Ladies Like Us, to issue an apology and take the episode down. T.I. and his wife, Tiny Harris, also went to Red Table Talk to speak about the controversy and have a dialogue with Jada Pinkett-Smith.
The aftermath of T.I.'s comments is a big storyline on this season of T.I. & Tiny: Friends and Family Hustle.
Deyjah is T.I.'s daughter from a previous relationship. Pullins, who is several years older than Deyjah, is Tiny's daughter from a previous relationship. T.I. also has two sons, Messiah and Domani, who are from another relationship as well. Tiny and T.I. have three biological children together: King, Major, and Heiress.
Zonnique Pullins talk about the differences in how her parents work with the kids
In a candid interview with Hollywood Life, Pullins talked about the rules that she and her siblings have to follow and that she has it better now that she is older. She essentially said that the girls have strict guidelines while the boys get away with a lot.
"Now that I'm a little older it's gotten a little better for me. But [T.I.] is definitely super overprotective. I just hope that Heiress doesn't get it is as bad as me and Deyjah. I always think that, like Heiress is going to have it the worst," she said.
Pullins continued, "Since we were all younger he's always been super protective over the girls. And it always seemed like the boys could just do whatever. My mom will always argue, like, you don't care that the boys go on dates, you let their girlfriends come over. You know we meet their girlfriends, it's all cool it's like a regular thing. But you know, if I'm in a relationship and I bring my boyfriend over, the whole family has to talk to him. He has to go outside with pops and have these hour-long conversations."
Currently, Pullins is in a relationship with rapper Bandhunta Izzy and they have been together for some time. "I actually live with my boyfriend now and stuff like that. And both my parents actually seem to really like my boyfriend. But pops still pretty much does the same thing. He still has to take him outside to talk for an hour or whatever. But I feel like my boyfriend now is kind of like his match. I feel like he sees a lot of his younger self in my boyfriend."
T.I. & Tiny: Friends and Family Hustle airs Mondays on VH1.