Zooey and Emily Deschanel's Talented Dad Has Been Nominated for an Oscar 6 Times
Legacy families seem quite prevalent in the entertainment industry. Many times, celebrity parents will pass down their acting talents — through genes, training, or simply giving their kids access to the right opportunities. Nicolas Cage chose a stage name to get some distance from his connection to the famous Coppola family. Debbie Reynolds's legacy passed to daughter Carrie Fisher and to granddaughter Billie Lourd. 
Another famous family full of talent is the Deschanel family. Many people are familiar with the fact that Zooey and Emily Deschanel are sisters, but they may not know that their impressive father has managed to snag six Oscar nominations.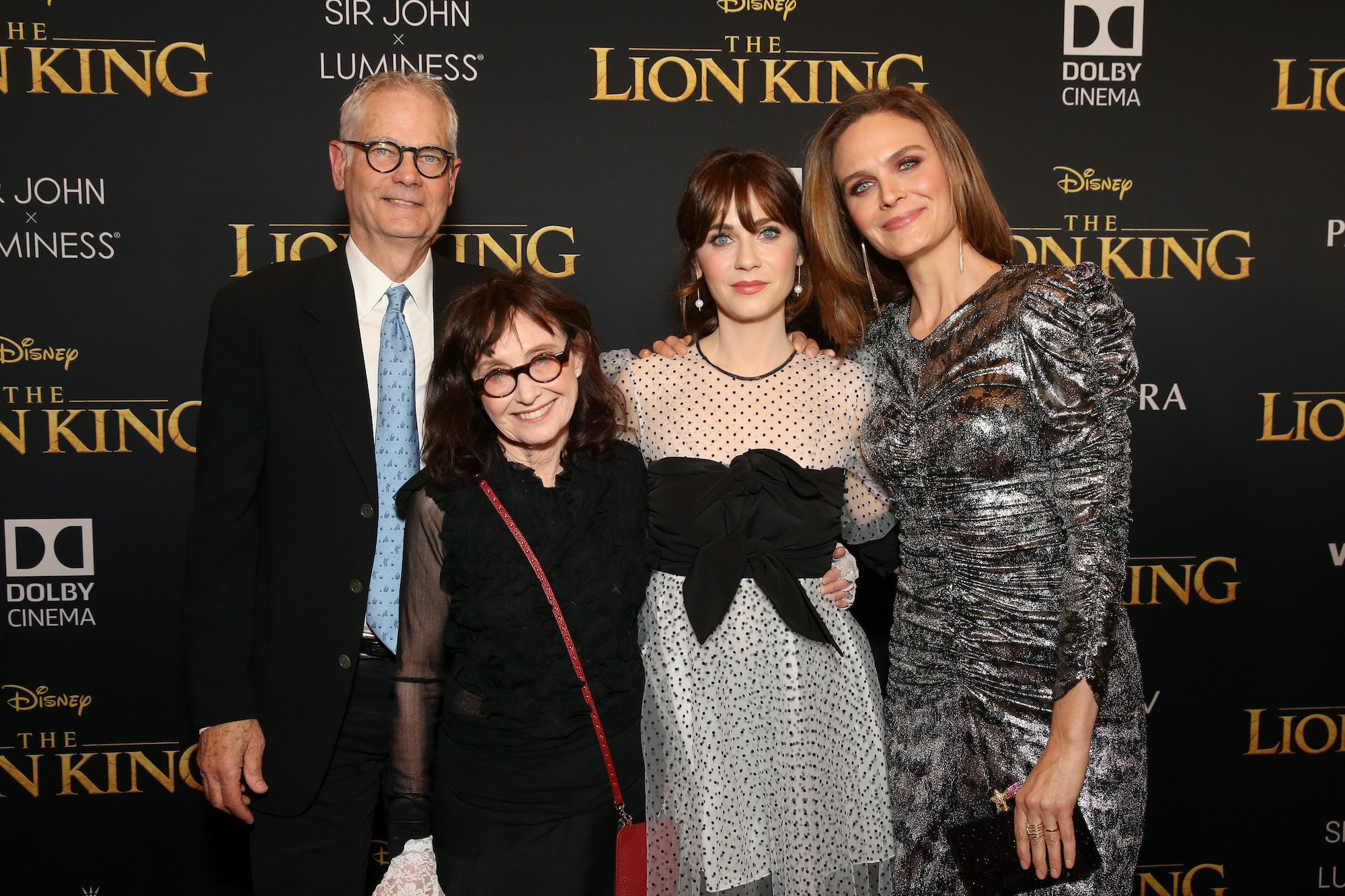 Caleb Deschanel supported his children's acting
Zooey and Emily Deschanel are the daughters of Caleb and Mary Jo Deschanel. Their mother is an actor in her own right and has a filmography that stretches from 1967 to 2017. Her work includes a guest spot on Criminal Minds, a small part in the film My Sister's Keeper, and a recurring role in Twin Peaks, according to IMDb.
Having grown up around celebrities and artistry, Zooey and Emily Deschanel got early support for their passion for acting from both parents. Caleb Deschanel even rearranged his work as a cinematographer to make sure he had time to spend on parenting.
"I literally stopped shooting feature films for eight years and just directed television commercials so that I would not have to be away so long," he explained. He recounts the work they all put into keeping their family close and notes that is a dynamic they still enjoy today. 
Caleb Deschanel has received the most accolades of the family
Caleb Deschanel is best known for his work behind the scenes rather than in front of the camera, but he is arguably the most decorated of his famous family members. He has worked most prominently as a cinematographer, and his work has been quite influential. Dating back to 1969, Deschanel's cinematography has included films like Being There, It Could Happen to You, The Patriot, and The Lion King.
These efforts have earned Deschanel an impressive six Oscar nominations. His first was in 1984 for The Right Stuff. He received another nod in 1985 for The Natural. He was again up for consideration in 1997 for Fly Away Home. In 2001, he earned the honor for The Patriot. In 2005, his work was recognized with an Oscar nomination for The Passion of the Christ. Most recently, he received a nomination in 2019 for Never Look Away. 
While Deschanel has yet to bring home the Oscar, he has won other prestigious awards including one from the Berlin Film Festival and another from the American Society of Cinematographers. 
Zooey and Emily Deschanel began acting as children
Zooey and Emily Deschanel are each best known for their work on hit television series. Zooey Deschanel has been the titular character on the Fox comedy New Girl, which ran from 2011 to 2018. Emily Deschanel, meanwhile, headed up another Fox series as the star of the drama Bones, which wrapped up its 12-season run in 2017. 
Both sisters got their start in entertainment at an early age. Zooey Deschanel showed a passion for acting from childhood. Emily Deschanel, on the other hand, expressed interest in architecture but turned to a theater major at Boston University and emerged an actor as well. 
Coming from a Hollywood family, both Deschanel sisters were used to being around famous people and being the center of attention from an early age. Performing in school fundraisers, the girls "would get up in front of 2,000 people and not feel nervous." It's clear growing up with talented parents helped launch the Deschanel sisters' careers!
RELATED: 'Bones': Did Emily Deschanel and Co-star David Boreanaz Ever Date?