'Zoolander': Jake Gyllenhaal Almost Beat Owen Wilson for the Role of Hansel
Modeling comedy Zoolander is two decades old. Generally speaking, an extra 20 years doesn't look good on a professional model. But somehow, Ben Stiller and Owen Wilson's Zoolander aged beautifully. Furthermore, we're still learning new things about the hilarious 2001 fashion industry sendup. For example, producers considered Jake Gyllenhaal for the role of supermodel Hansel. 
Owen Wilson & Ben Stiller's 'Zoolander was initially a flop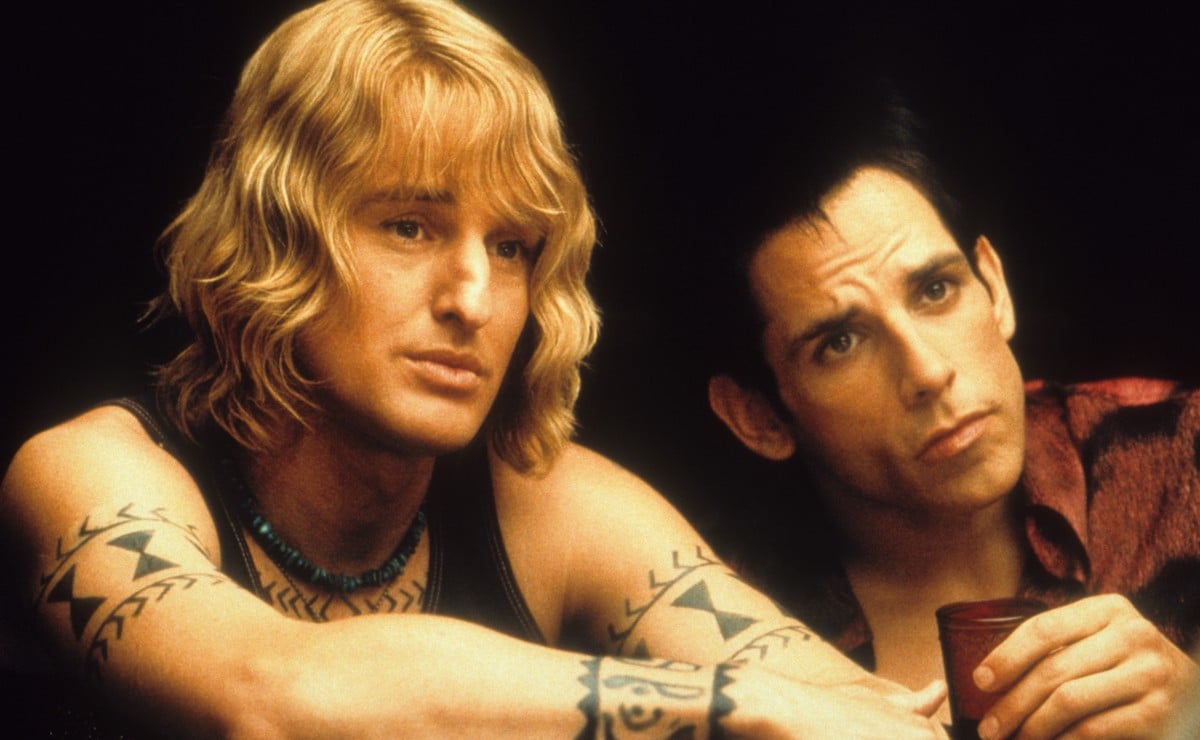 Zoolander didn't initially do well. It was released just weeks after the infamous date of 9/11/2001 on September 28. As a result, the country wasn't in the mood for silliness. In a group phone interview with Esquire to celebrate the movie's anniversary, the cast reflected on the release. 
"It was such a hard time with comedy," said Christine Taylor, who played journalist Matilda opposite Stiller's, Derek Zoolander. "Laughing might be a remedy in the moment, but the truth of the matter is, people weren't ready."
Stiller, Taylor's real-life husband for an epic 17 years (they split in 2017), agreed, saying the timing of the release was "weird." However, the movie proved to have long-term appeal.
Weirder still, Owen Wilson almost lost his iconic role to another prominent actor 
Stiller revealed that Owen Wilson almost didn't co-star as Hansel, Zoolander's impossibly pretty rival.
He told Esquire that although Wilson was always his top choice for Hansel, a scheduling conflict threatened that possibility. So they held auditions. Of the options, Stiller admits he only remembers one.
"The only one that I remember clearly was a young Jake Gyllenhaal doing this wide-eyed version of Hansel that was really funny," Stiller said.
The actor/comedian also said that "Andy Dick was supposed to play Mugatu," the ridiculous, flamboyant designer. He was unavailable due to his work on a sitcom at the time. However, Still says he can't imagine it any other way.
"Now it's impossible for me to picture anybody but Will [Ferrell] doing it," he said. The Saturday Night Live comedian handily stepped into the role and steadily rose to movie fame. He subsequently starred in Elf (2003), Old School (2003), and Anchorman: The Legend of Ron Burgundy (2004). Ferrell also ventured into more serious territory with Stranger Than Fiction in 2006.
Ben Stiller himself was writer, director, producer, and title character. He also revealed that he toyed with the idea of playing Balls Models owner Maury Ballstein. Ultimately, the role went to his father, Jerry Stiller.
Zoolander didn't review well, didn't get Jake Gyllenhaal, and lost out on Andy Dick. However, everything seems to have worked out. It steadily gained a cult following. To sum up, even 20 years later, it's a highly quotable comedy classic.
RELATED: Owen Wilson Talks Possible 'Wedding Crashers' Sequel With Vince Vaughn