Alex Rodriguez Credits 1 of His Biggest Fashion Choices to a Conversation With a Doctor During His Yankees Career
Alex Rodriguez is caught wearing sunglasses fairly frequently, and he credits that decision to a conversation he once had with a doctor.
Before he went into television or became a busy investor, Alex Rodriguez was among the world's top baseball players.
For over 20 years, Rodriguez smashed home runs and earned over $440 million playing the sport he loved. During his time with the New York Yankees, the three-time AL MVP Award winner picked up a fashion habit that has extended to his personal life.
Alex Rodriguez often wore sunglasses during his MLB career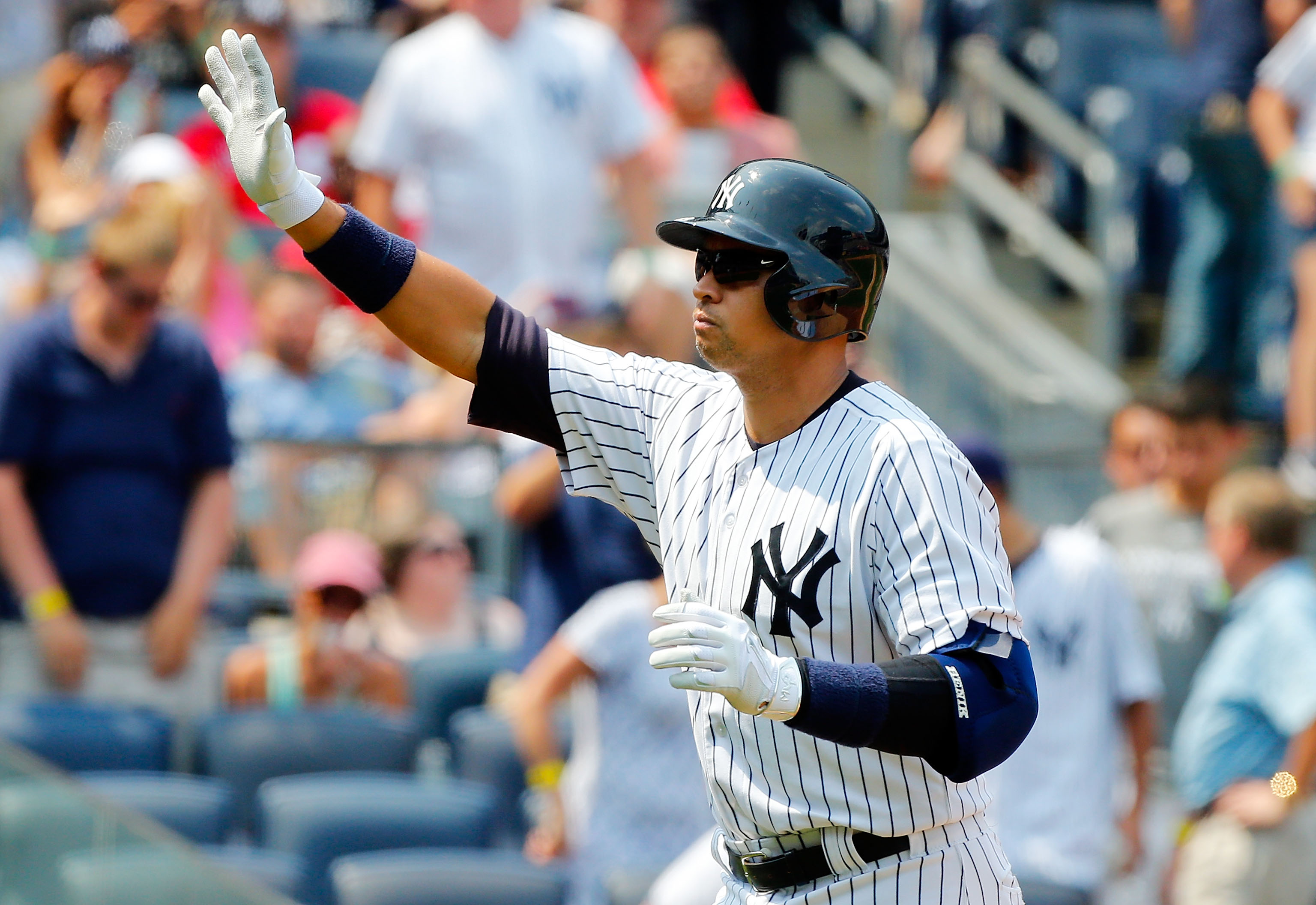 Anyone who has seen Alex Rodriguez out on the town over the years might have seen him wearing sunglasses.
He didn't pick up that habit by accident. The former No. 1 overall pick frequently wore sunglasses during his baseball career, including when he hit. 
During a 2019 interview with GQ, Rodriguez explained how a conversation during his time with the New York Yankees changed his perspective on eyewear.
"But it's interesting: [on the Yankees,] a doctor told me that I should be wearing sunglasses all the time because of my light eyes, which I thought was incredibly interesting. So I just started. I was kind of forced to wear sunglasses everyday. As a matter of fact, if you look at all the old pictures in day games, I wore glasses while I was playing on the field, which took a while to get used to."

Alex Rodriguez
Rodriguez joined the Yankees in February 2004. From that point through his final game in August 2016, he indeed donned sunglasses during afternoon games.
Rodriguez embraced sunglasses after that conversation
Rodriguez is one of the greatest hitters in baseball history, although his reputation and legacy have suffered because of admitted steroid use.
Because the baseball season is 162 games, teams will often play multiple day games per week. In his 22 seasons, Rodriguez understandably wore glasses during many of those afternoon outings.
On Aug. 4, 2007, the 32-year-old Rodriguez became the youngest player to hit 500 career home runs. He smashed a first-inning pitch over the left-field wall while wearing sunglasses on a Saturday afternoon in the Bronx.
After he retired, the baseball legend used part of his $440 million in earnings to sell sunglasses to his fans. He and Jennifer Lopez, his ex-girlfriend, partnered with the eyewear line Quay in the spring of 2019. QUAY X JLO and QUAY X AROD were priced under $60 and came in different colors.
Rodriguez still wears sunglasses fairly frequently
As he has gotten older, Rodriguez has continued wearing sunglasses in appropriate settings.
He's worn glasses on the set of Fox's MLB coverage, where he works as a studio analyst. When he and Lopez attended Super Bowl 54 in February 2020, cameras caught the baseball legend with sunglasses on as he conversed with other celebrities.
At this point in his life, the only time he'll need sunglasses on the baseball field is if he's a guest or working a game for ESPN or Fox. But there is money to be made in the eyewear industry, and don't be surprised to see Rodriguez continue working to sell affordable but luxurious sunglasses.
Like Showbiz Cheat Sheet on Facebook. Follow us on Twitter @cheatsheet.