The 1 Barefoot Contessa Recipe Ina Garten Has to Include in Her Cookbooks: 'It's the Basis for Many of My Dishes'
From soups and sauces to sides and appetizers, Ina Garten's chicken stock recipe can be used in so many dishes. That's why the 'Modern Comfort Food' author puts the recipe in her Barefoot Contessa cookbooks.
There are a dozen Barefoot Contessa cookbooks and counting. In each one the Food Network star introduces new recipes. However, there's one that shows up again and again. Ina Garten's chicken stock is a staple in her cookbooks just as it is in her cooking.
Ina Garten prefers homemade chicken stock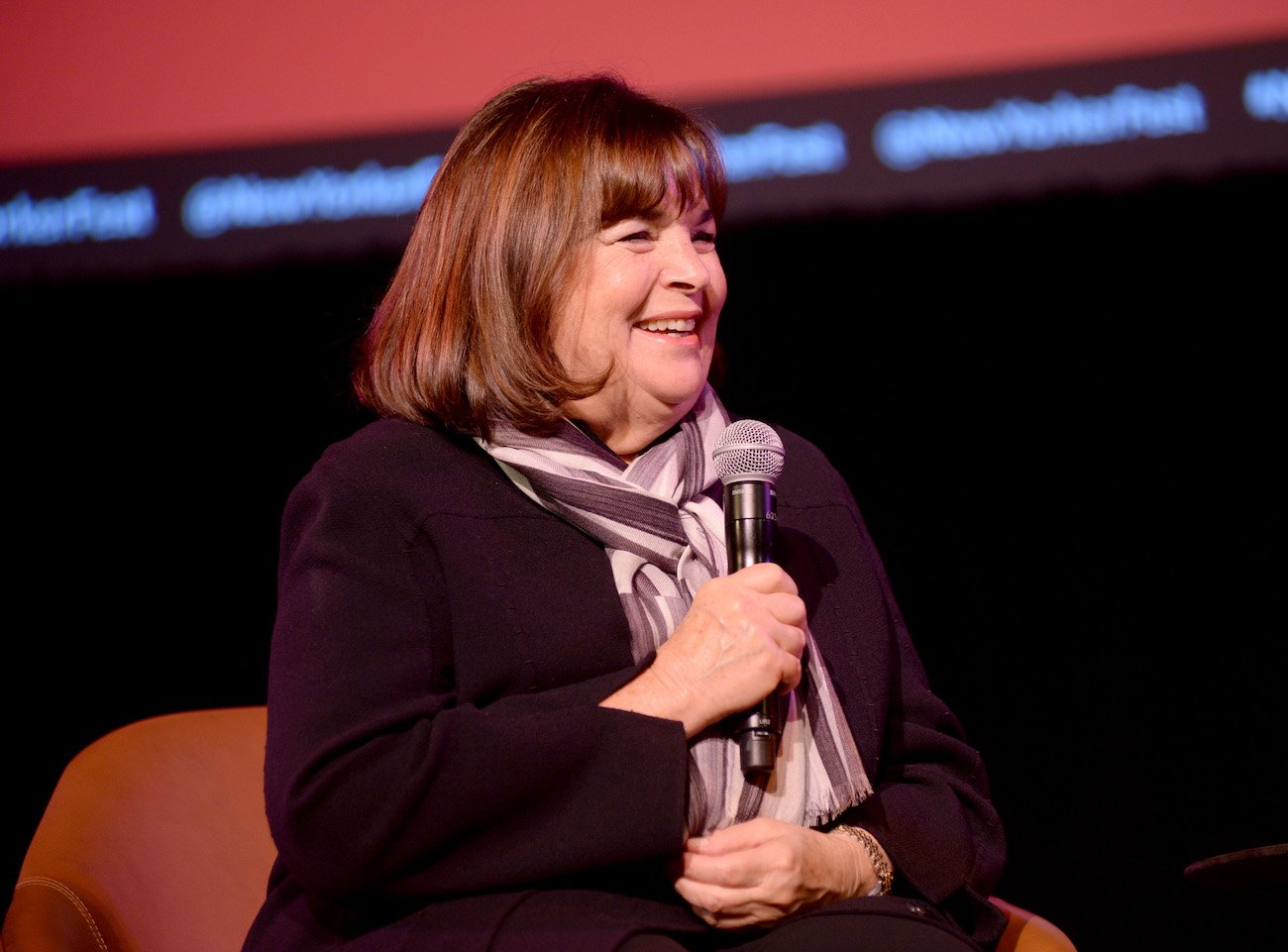 She might be known for often saying, "storebought is fine," but when it comes to chicken stock Garten feels homemade is the only way to go. So much so that she puts the recipe in all of her cookbooks.
"I have to include this recipe in every book because it's the basis for so many of my dishes," Garten said in her 2016 cookbook, Cooking for Jeffrey.
She also noted that while storebought is certainly an option it doesn't compare to homemade.
"Of course, you can use canned stock or broth but this is easy to make," she said. "And the difference it makes in the finished dish is astonishing." 
How to make the staple Barefoot Contessa recipe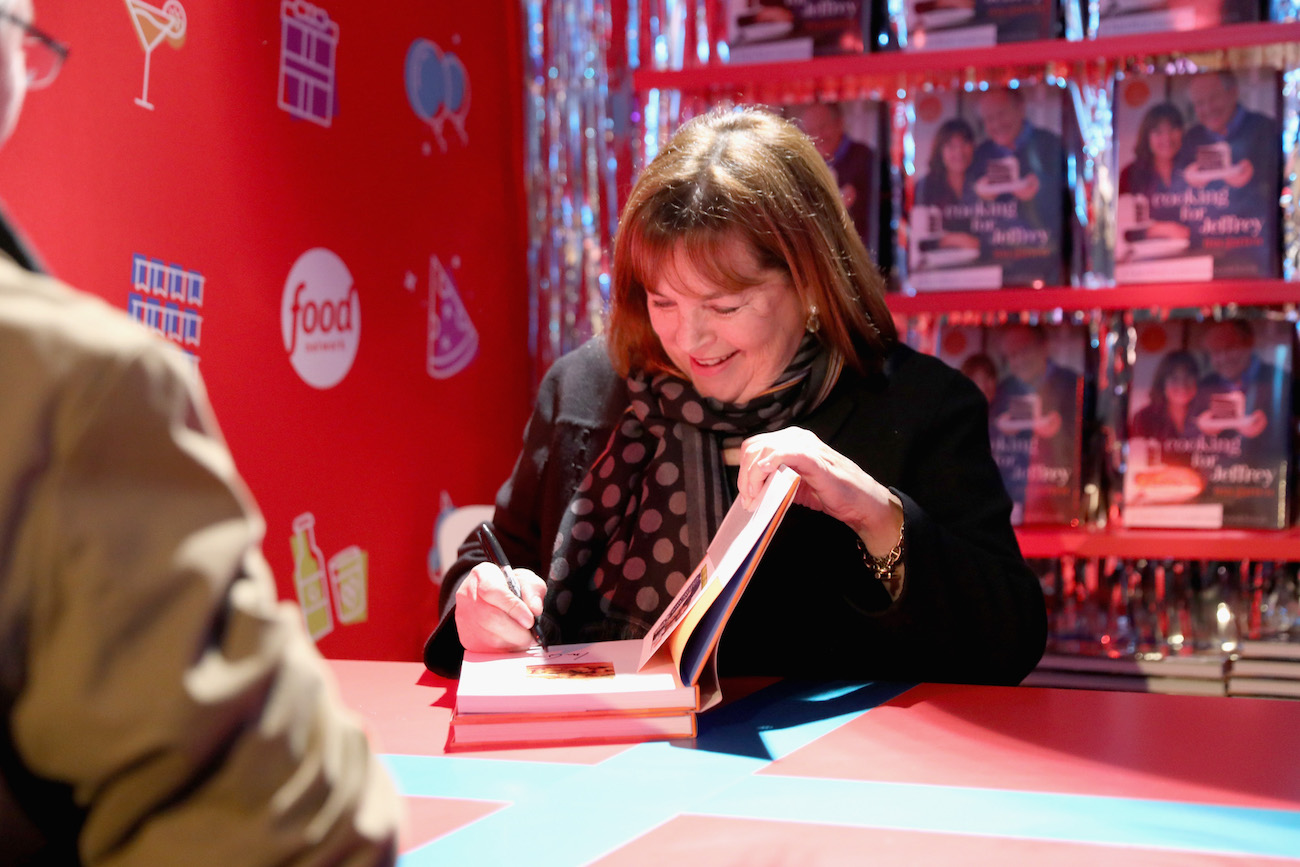 "Chicken stock may sound like a complicated thing to make but basically you throw everything in a big pot, turn on the heat, and wait four hours," Garten said on Food Network's Barefoot Contessa. 
"When I'm at home, I throw everything in a big pot and let it simmer away. Four hours later, I have quarts of chicken stock to store in the freezer and the house smells wonderful," she said in Cooking for Jeffrey. 
Demonstrating just how easy it is to make Garten explained on her cooking show there's really not much effort involved. All she has to do is put a few ingredients in a large — like, really large — pot on the stove. 
She puts onions, carrots, garlic, parsnips, celery, and fresh herbs in a large pot with roasting chickens and water.
The best part? She doesn't have to peel any of it. And, yes, that includes the garlic. "I just cut the whole thing in half crosswise," she said on Barefoot Contessa before tossing it in the pot.
All she has to do is cut the vegetables so they'll fit in the pot. Then she fills it with water and brings it to a boil before letting it simmer for four hours. "At the end of it you have the most delicious chicken stock you can imagine," she said. 
Garten likes to freeze chicken stock (she notes in her cookbooks it will keep in the freezer for six months) in plastic containers so she always has some on hand.
Garten's chicken stock recipe has 5 stars
Garten's chicken stock recipe is about as simple it gets. This is probably why, like so many other popular Barefoot Contessa recipes, it has five stars. 
At the time of writing, Garten's chicken stock recipe averages five stars on Food Network's website. Not only that but it's been reviewed more than 200 times. 
Reviewers called it everything from "liquid gold" and "chef's kiss perfect," to the "best chicken stock." 
"Yes, it takes time to make but it is so worth it," wrote another while another chimed in with, "This is the only chicken stock I will make from here on out and I've made many."
Others couldn't get over the richness of Garten's chicken stock. One person described it as being "incredibly rich in flavor" while also making "the house feel cozy as it cooks." 
"I was surprised how fabulously better this recipe is, after 40 years of making from-scratch chicken broth for the holidays," added another. 
"I've made other recipes in the slow cooker, instant pot, and stockpot but this tops them all," wrote one reviewer. "The depth of flavor is fabulous, you need to make this. With this in the freezer, all things are possible."