1 BTS Member Hates Mangoes
Sure, they love snacks and some American fast food (Panda Express, to be specific.) However, the BTS members enjoy fruits and meat when they're not performing or doing interviews. Although one BTS member often mentions his love for fruit, there's one fruit that he doesn't enjoy that much and that's mangos. 
The BTS members often share their favorite foods with fans
J-Hope loves his In-N-Out Burger and Shake Shack with Sprite. V loves his Panda Express. When it comes to their favorite snacks overseas, these K-pop idols aren't afraid to shout out their go-tos. 
There's also a few interviews where the BTS members mentioned their favorite snacks. For a Buzzfeed quiz, Jimin and Suga chose fruit, RM and Jin chose gummy bears, V and Jungkook chose popcorn, and J-Hope chose lollipops. When it comes to his favorite fruit, though, mango doesn't make Jimin's list.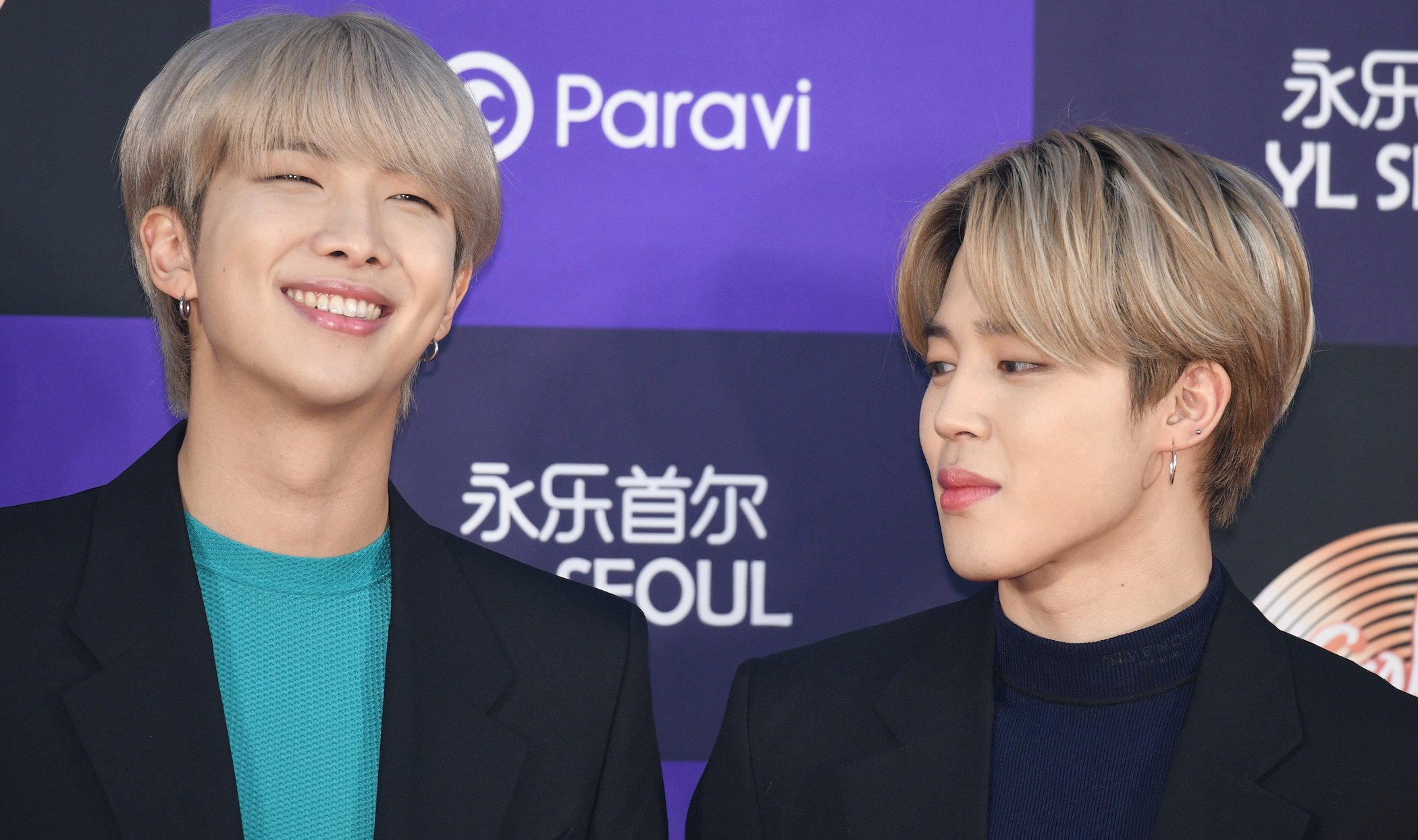 Jimin is not a fan of the fruit, mango
According to K Profiles, Jimin is a huge fan of meat, saying a few of his favorite foods include pork, beef, duck, chicken. The performer also likes fruits and the stew, kimchi jjigae. However, there's one fruit that this BTS member shared that he doesn't enjoy as much.
During one mukbang featuring Jungkook, Jimin, and Jin, the three performers discuss foods that they do and don't like. It's then that Jimin brings up that he doesn't like mangoes. According to the translation, he elaborates, stating, "it's more that I don't enjoy eating it."
"Is it because your face looks like a mango," Jin joked of the younger BTS member. Then, Jungkook pointed out that he's "manggae," a word that means rice cake. One fan on Facebook noted that just because Jimin doesn't like mangoes, doesn't mean he won't drink mango juice.
Jimin is a singer and dancer for the group, BTS
Of course, Park Jimin also picked up the food-related nickname from fans, mochi. While on The Late Late Show With James Corden, he became Baby Mochi, while James Corden became Papa Mochi.
When he's not snacking, fans can most likely find Jimin rehearsing, performing, and recording music with the other members of BTS. He has a few solo songs, though, including "Serendipity" and most recently, off of Map of the Soul: 7, the song "Filter." 
Fans can also find him on the BTS Twitter account, sharing messages with his fans. Most recently, he wrote, "You've been waiting a long time! Please love 'Dynamite' a lot. Thank you and thank you for waiting for ARMY," according to one translation. 
The "Dynamite" music video is now available on YouTube. Music by BTS, including their recently released album, Map of the Soul: 7, is available for streaming on Spotify, Apple Music, and most major platforms.