1 'Daredevil' Star Would 'Gladly' Return for Season 4
'Daredevil' Season 4 is seeming like it could be a very real possibility after the show's move to Disney+, and one cast member is open to returning to their role.
Following Daredevil's return in Spider-Man: No Way Home, Marvel fans are more eager than ever to see Matt Murdock and the rest of the Daredevil crew back on their television screens. Netflix canceled the Marvel show in 2018 after three seasons, and ever since, fans have been pleading for Disney to revive the series. And more than three years later, Daredevil Season 4 is a genuine possibility.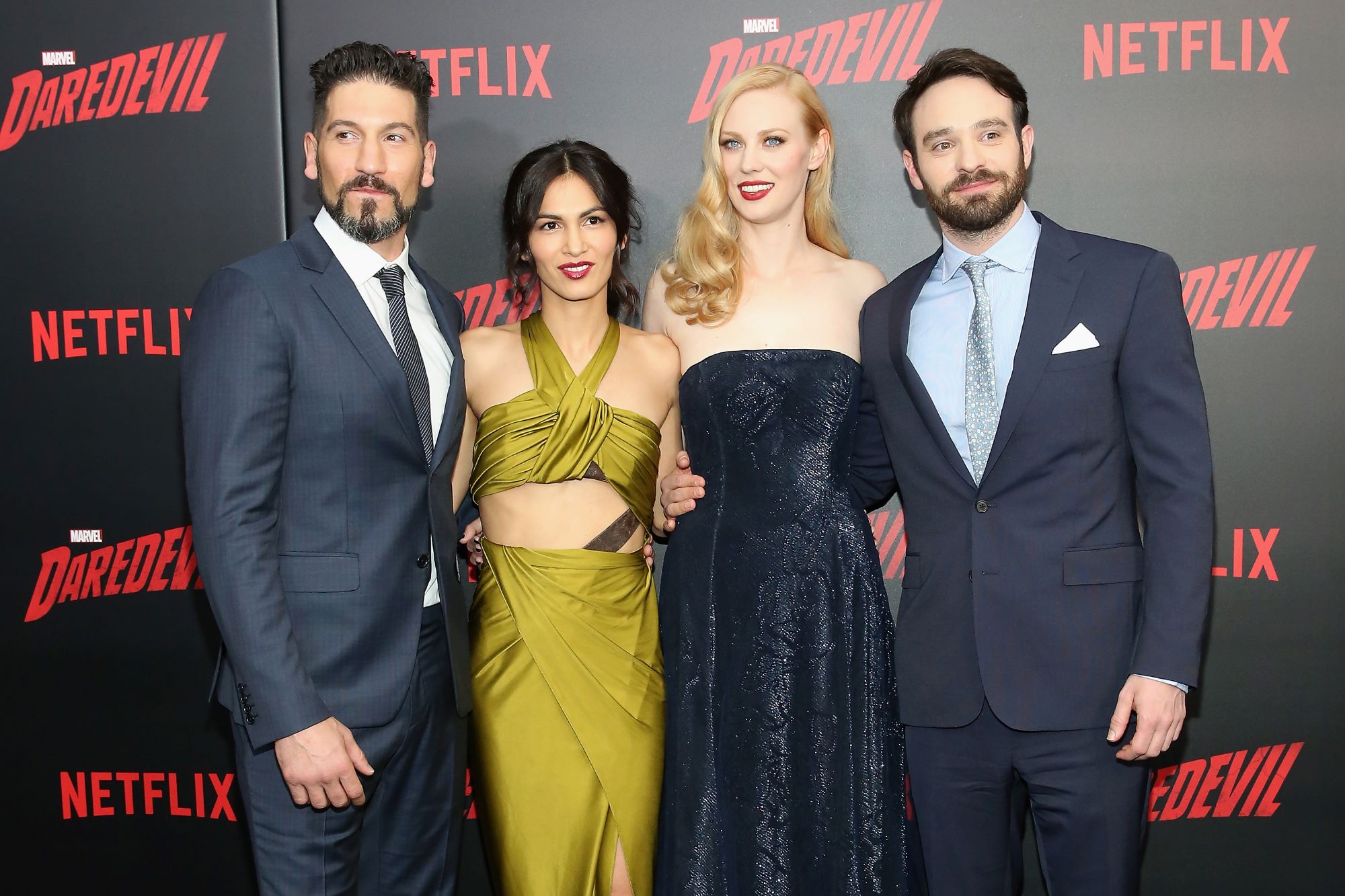 The Marvel Defenders shows moved from Netflix to Disney+
Toward the middle of February, fans noticed that Netflix included warning signs on its Marvel shows. Daredevil, Jessica Jones, Luke Cage, Iron Fist, The Punisher, and The Defenders all showed banners that claimed they were leaving the streaming service by March 1. Netflix later confirmed the news. And many panicked as they wondered where the shows would go after leaving Netflix.
It wasn't until March 1 that Disney+ announced that it would be the new streaming home for all of the Marvel Defenders series. And on March 16, the streaming service added all six shows to its library.
The move from Netflix to Disney+ leads fans to believe that a theoretical Daredevil Season 4 could be in the works. Charlie Cox already confirmed that he would continue to play Matt Murdock in the Marvel Cinematic Universe following his cameo in the third Spider-Man film. But neither he nor Marvel revealed where the Devil of Hell's Kitchen would appear next. So it's plausible that Disney is producing a revival or reboot of Daredevil.
A 'Daredevil' cast member is open to returning to their role in a potential season 4
During an interview with Den of Geek, Deborah Ann Woll, who played Karen Page in Daredevil, spoke about returning for season 4.
"I would gladly, in a heartbeat, pick Karen back up," Woll shared. "Obviously, I would want it to be the right thing. I wouldn't want to go for it if it felt completely different from what we did."
She added, "I would come back because I want to play with Matt Murdock again, I want to play with Frank Castle again. I want to see these characters again. Even though I've stayed in touch with the humans, the characters are also fascinating people."
"And it is a weird thing as an actor, you have a relationship to fictional characters," the actor concluded. "That's your job. Your job is to create a genuine relationship to something that doesn't exist, and it affects you as though it does. That's the hardest part. So my response to your question is, should they call, I am here with open ears."
If Daredevil Season 4 sees the light of day, then there's no doubt that Karen Page would have to be in it.
Disney+ might be planning 'Daredevil' Season 4 or a reboot
Fans noticed that Production Weekly included a "Daredevil reboot" in one of its latest issues. It listed Marvel Studios president Kevin Feige and Marvel's Behind the Mask's Chris Gary as producers. However, Marvel has not confirmed that this project is in the works.
If the listing is accurate, though, that might mean that Disney is planning on pushing the first three seasons of Daredevil to the side to tell their own story about the vigilante. So fans might be seeing a reboot of the character in the MCU instead of Daredevil Season 4.
Daredevil is available to stream on Disney+.