Only 1 Duggar Family Member Publicly Wished Michelle Duggar a Happy Birthday Amidst Josh Duggar Arrest
Michelle Duggar recently had a birthday, and it's typical of the Duggar family to post all about it on social media. Oddly enough, it seems only one of Michelle's kids posted a sweet happy birthday message. And it could be because the family's staying out of the spotlight after Josh Duggar's arrest.
Josh Duggar's trial and arrest have made major Duggar news since April 2021. Since the arrest, many of Jim Bob and Michelle Duggar's kids haven't said too much on social media regarding the events. And now that Michelle's birthday came and went, it seems only one Duggar family member actually wished her a happy birthday publicly.
What is Michelle Duggar's age in 2021? She just had a birthday
Michelle Duggar started having children quite young, and no one would ever guess she had 19 kids. So, what is Michelle Duggar's age in 2021? She just turned 55 years old on Sept. 13, 2021.
Michelle had Josh Duggar, her and Jim Bob Duggar's oldest child, at 22 years old. Today, Josh is 33 years old. And she had her youngest child, Josie Duggar, at 43 years old — though those who watched 19 Kids and Counting as well as Counting On know Michelle had a tough time with Josie's birth. Today, Josie is 11 years old.
In a past episode of 19 Kids and Counting, the Duggar family decided to give Michelle a makeover for her 46th birthday. She had her hair foiled and makeup professionally done. While Michelle's kids, as well as Jim Bob, loved Michelle's look, she wasn't so sure.
"I thought, 'You mean, you guys really like it like this?'" Michelle told the cameras. "It was like, this is what I look like when I get out of the shower!"
Jinger Duggar appears to be the only Duggar family member to wish Michelle Duggar a happy birthday so far
The Duggar family loves a big birthday bash, and they typically post about their birthday celebrations on social media. As of Sept. 14, 2021, it seems the Duggar Family Instagram hasn't posted anything for Michelle Duggar's birthday. And Jinger Duggar looks like the only one of Michelle's kids to acknowledge her birthday.
Jinger posted a photo of her and Michelle to her Instagram Stories on Sept. 13, 2021. "HBD to my incredible momma!" Jinger captioned the post.
Duggar family critics on Reddit noticed Jinger was seemingly the only one to post about Michelle's birthday.
"Jinger posted re: Michelle's birthday in her Stories," a critic wrote. "Seems like she is the only one so far."
Others think Josh Duggar's wife, Anna Duggar, would've posted something for Michelle if Josh's trial wasn't all over the news.
"If Anna [Duggar] wasn't silenced due to [Josh] she would definitely post," another critic wrote. "I don't think we will see many posts/stories but there will be photos from her birthday celebration on the main account in a couple [of] days and we will be able to see who went."
The Duggars have posted less to social media since Josh Duggar's arrest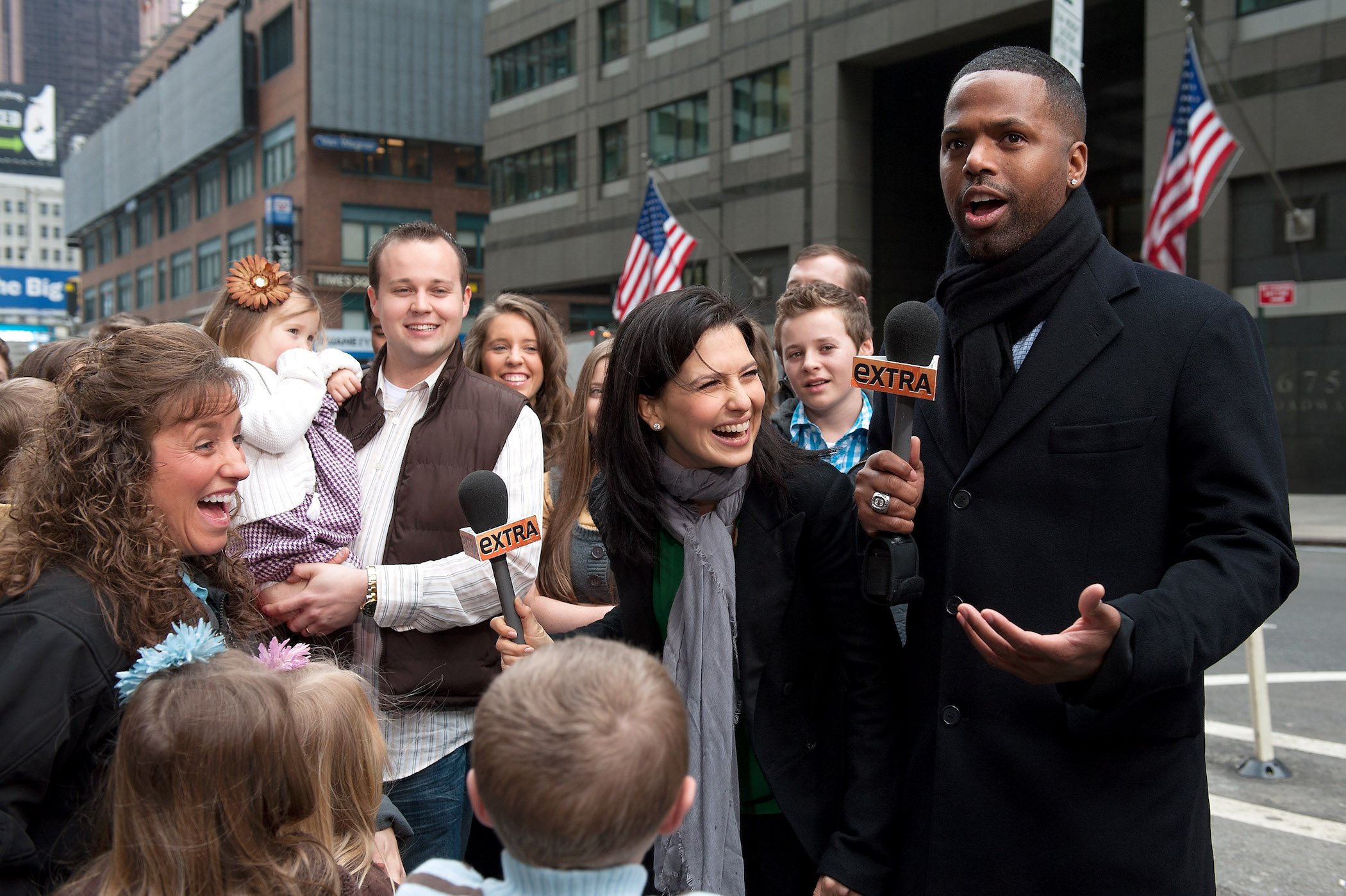 Josh Duggar's arrest shocked fans and critics, and it resulted in the loss of TLC's Counting On for the Duggar family. Recent reports claim the tight-knit family is having major issues as they await the trial happening in November 2021. Federal agents arrested Josh on suspicion that he obtained child sexual abuse material.
"They aren't as close as they once were because of all of Josh's legal drama," a source told People. "It's creating a lot of stress on them — although the majority of the family is acting like nothing has happened."
After Josh's arrest, Jim Bob and Michelle released a statement on the situation. "It is our prayer that the truth, no matter what it is, will come to light and that this will all be resolved in a timely manner," they wrote. "We love Josh and Anna and continue to pray for their family."
How to get help: If you or someone you know has been sexually abused, text HOME to the Crisis Text Line at 741741 for free and confidential support.
Check out Showbiz Cheat Sheet on Facebook!