1 'Game of Thrones' Star Hasn't 'Met Anyone' Who Likes Season 8
Ever since the eighth and final season of Game of Thrones ended on HBO in May 2019, many fans have voiced their disappointment with how things played out. In fact, the final season angered so many fans, one star says he has not "met anyone" who likes it.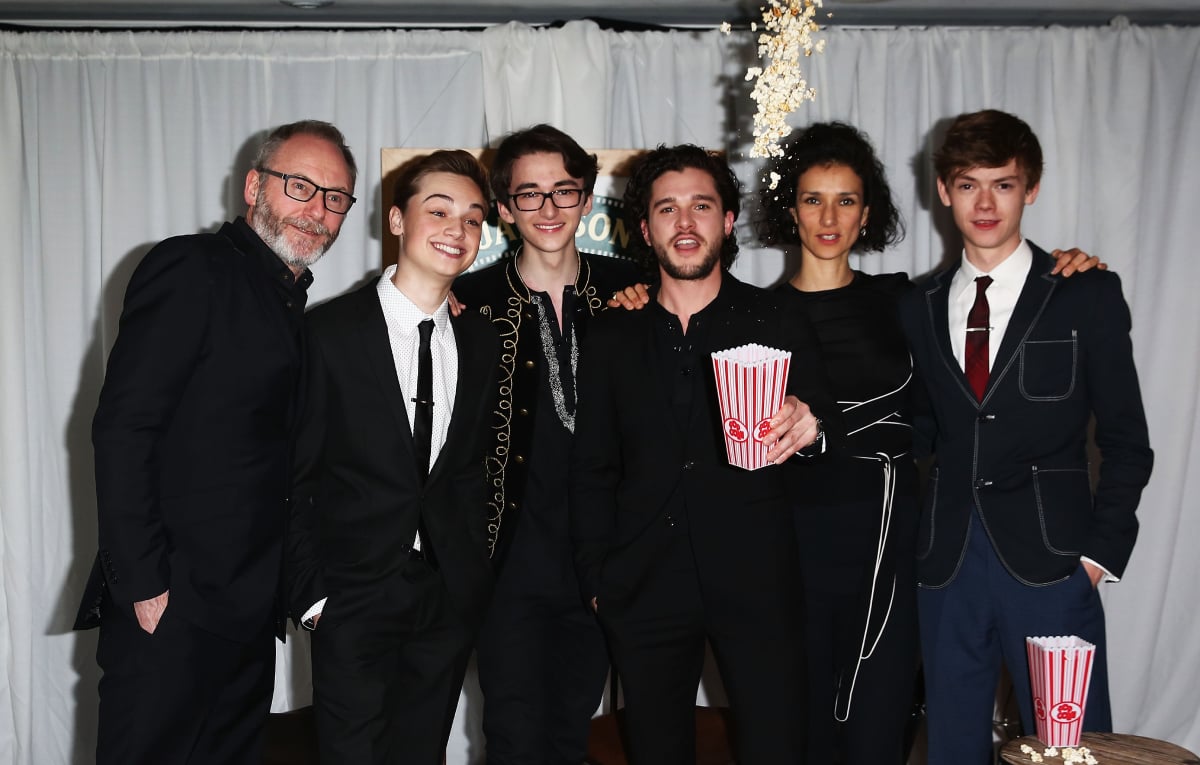 Critics claim the final season of 'Game of Thrones' felt rushed
According to Insider, the biggest criticism of the final season is that fans felt like things happened too quickly. Writers seemingly crammed "three episodes of information" into every single episode. The result was that viewers couldn't enjoy any "big pay-off moments," like they were able to do in the first seven seasons.
The rushed feeling of the final season resulted in shocking character development that didn't make sense, and left many fans feeling betrayed. A popular opinion among Game of Thrones fans is that the show started to lose its way once it progressed past the source material.
The first five seasons drew from George R. R. Martin's The Song of Ice and Fire book series. But by season six, they started making big departures from the books. Many fans felt the Game of Thrones writers made choices for characters that didn't track.
In the final season, many of the rich, vivid characters that fans fell in love with changed beyond recognition in the course of just six episodes. The most glaring example of this is Emilia Clarke's Daenerys Targaryen.
Season 8 featured anti-climactic moments and numerous plot holes
Instead of big pay-off moments in the final season, fans were left with anti-climactic moments and numerous plot holes. The most glaring example of an anti-climactic moment was the battle of Winterfell. After building up the Night King as the ultimate villain of the series, he was defeated and quickly killed off halfway through season 8.
Fans were also hoping for the writers to tie up all of the loose ends by the series finale. But instead, they left viewers asking a lot of questions. Bran becoming king left many scratching their heads because the way it happened felt unbelievable.
No one even considered Jon Snow (Kit Harington), Sansa Stark (Sophie Turner), or Arya Stark (Maisie Williams) as the next leader of Westeros. And many wondered how the three-eyed raven could even become king.
Fans also had questions about the Prince of Dorne and how he came to power. They also wanted to know why Dorne suddenly became insignificant in the final season. There's also the question of why the Night's Watch still exists after they wiped out the White Walkers.
'Game of Thrones' star Thomas Brodie Sangster has not 'met anyone' who likes season 8
The final season of Game of Thrones was so unpopular and disappointing that star Thomas Brodie-Sangster says he hasn't come across anyone who actually enjoyed it. The 30-year-old actor who portrayed Jojen Reed also revealed he hasn't watched the entire series.
"I'm still halfway through season four," he told NME. "I don't have the right channel and just lost track of it a bit… I was thinking the other day I should probably watch it again, because it was really good. I did really enjoy it. Lots of people really like it, except no-one seems to like the last episode or the last season. I haven't met anyone that likes it so far."
Brodie-Sangster also discussed his character's death and described it as "cool." He admitted that getting stabbed repeatedly looked "a little bit comical." But then his sister tried to put him "out of his misery" and slit his throat before a girl came "out the middle of nowhere and threw a Molotov cocktail" and he exploded.
Season 1 through 8 of Game of Thrones are available on HBO Max.