1 'Hunger Games' Actor Would '100%' Return To The Franchise if Offered
It's been almost five years since the final Hunger Games film premiered and the actors have gotten a pretty nice break from the phenomenon that it became in the early 2010s. With Suzanne Collins' prequel that came out in May, The Ballad of Songbirds and Snakes, a bit of that fervor returned. And with it, so did the possibility of future Hunger Games films. If any of them call for the original trio, one actor is down to come back. 
Would the original trio — Peeta, Katniss, and Gale — appear in a future 'Hunger Games' film?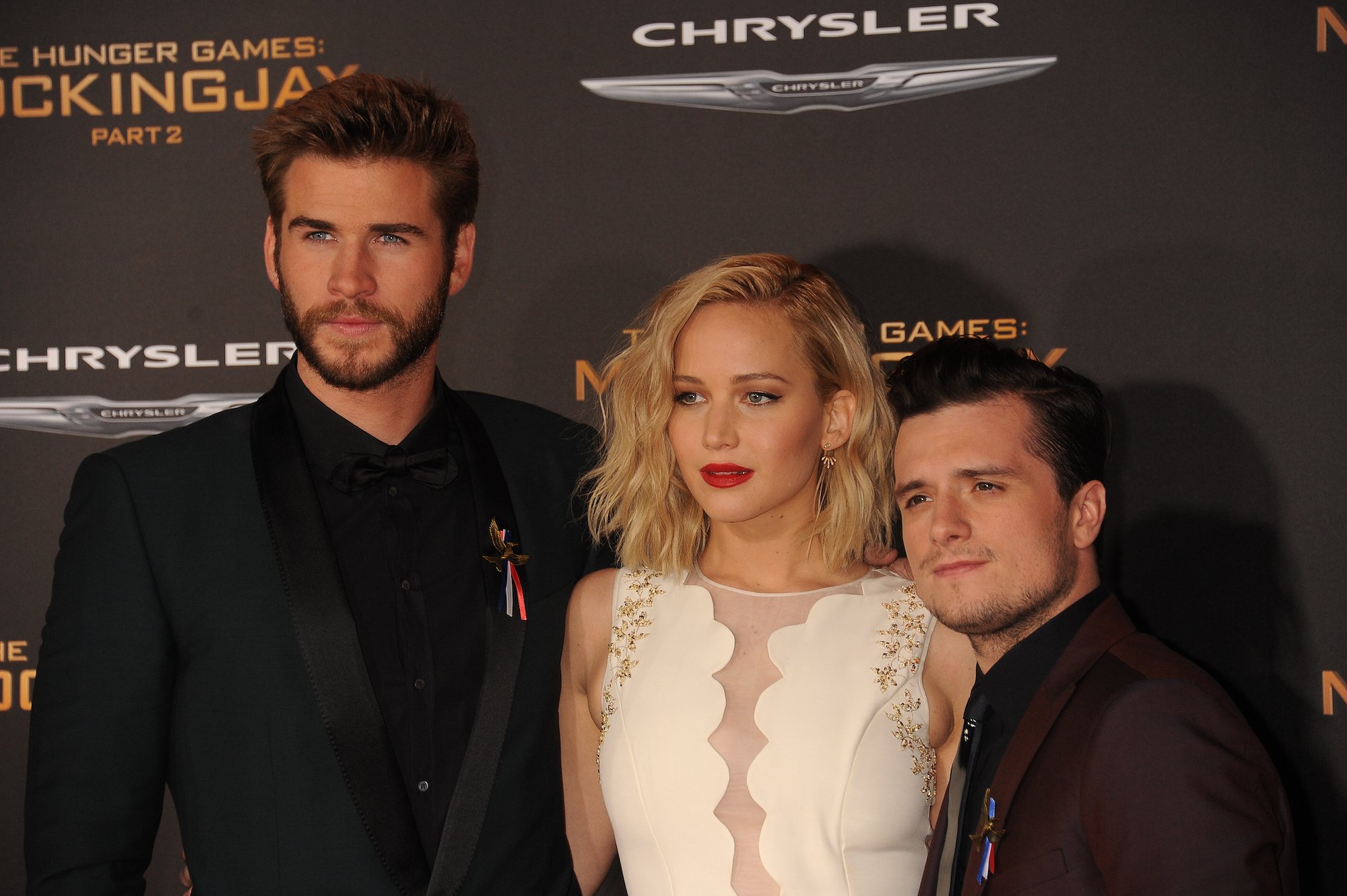 As of right now, the recent book takes place decades in the past, during the 10th annual Hunger Games. If you remember, Katniss and Peeta competed in the 74th and 75th Hunger Games. The prequel book is about President Snow as a very young man who is quite different from the dictator we see in the original trilogy of books.
A film adaptation of this prequel is already in the works, according to The Hollywood Reporter. And while Peeta Mellark and Katniss Everdeen aren't in the spinoff, it could leave open more sequels in the future. If it does, count Josh Hutcherson in. 
"100%, that would be great," Hutcherson told Entertainment Tonight on Sept. 8 in regards to rejoining the world of Panem. "I love that whole cast and crew. If they can get some of the same people involved, [I would do it] no question."
And in regards to The Ballad of Songbirds and Snakes, he'd want to bring Peeta and Katniss back. Possibly in a flashforward sequence. 
"I don't know anything about it story-wise, but if it has to do with how we got to the world of the Hunger Games, then I think that's going to be super-interesting," Hutcherson said. "I would like Peeta to be in it because I would like to be with these people again and work more in that world."
Hutcherson has been in contact with his former co-stars
Even though it's been a few years and Hutcherson hasn't been involved in the same projects as his old castmates, he's seen Jennifer Lawrence (Katniss) fairly recently. 
"I saw Jen during quarantine — got to have dinner together," Hutcherson said. "It was like mid-summer maybe [and] we had a nice socially-distanced dinner together. [It] was good to catch up with her because she's been off living her life in other places all over the world."
Lawrence has been on the down-low recently. She did star in a couple of big projects, like taking on the X-Men character of Raven Darkhölme aka Mystique, or getting nominated for another Oscar, this time for Joy in 2016. 
When it comes to Liam Hemsworth (Gale), though, it's been a bit longer since Hutcherson saw him. 
"And, I saw Liam towards the end of last year, but this year he's been off in Australia," he said. "We catch up every time we can. I got to see Woody [Harrelson] not too long ago, so it's good. No matter how much time passes, once we see each other again, it's instantly right back to where it was."
Hemsworth has done a few features since Hunger Games as well, including Independence Day: Resurgence and Isn't It Romantic. 
Hutcherson is down to re-watch 'The Hunger Games' now
Entertainment Tonight talked to Hutcherson about re-watching the films, since they're all on Tubi to stream now. Even though he didn't really like watching himself before, it's been long enough that he can take a stab at the four movies soon. 
"I don't want to see myself on the screen — it's hard, but I think enough time has passed," Hutcherson said. "I've grown as a person enough to be able to watch them and forgive myself for anything I don't like, and maybe, just maybe, just enjoy the film. I'm really happy they're streaming on Tubi and it's free. Tubi has a ton of stuff and it's free, so that's very cool."
Hutcherson has also done a few movies since Mockingjay Part 2, but also starred in and co-produced the Hulu original series Future Man. According to Entertainment Tonight, he's currently quarantining with his longtime girlfriend Claudia Traisac.