1 Music Video Inspired Billie Eilish to Become an Artist
Billie Eilish is known for her striking music videos — and she wouldn't be an artist if she didn't see a striking music video when she was a child. After all, she revealed one music video inspired her to pursue a career in music. Here's what the singer who inspired Eilish had to say about her.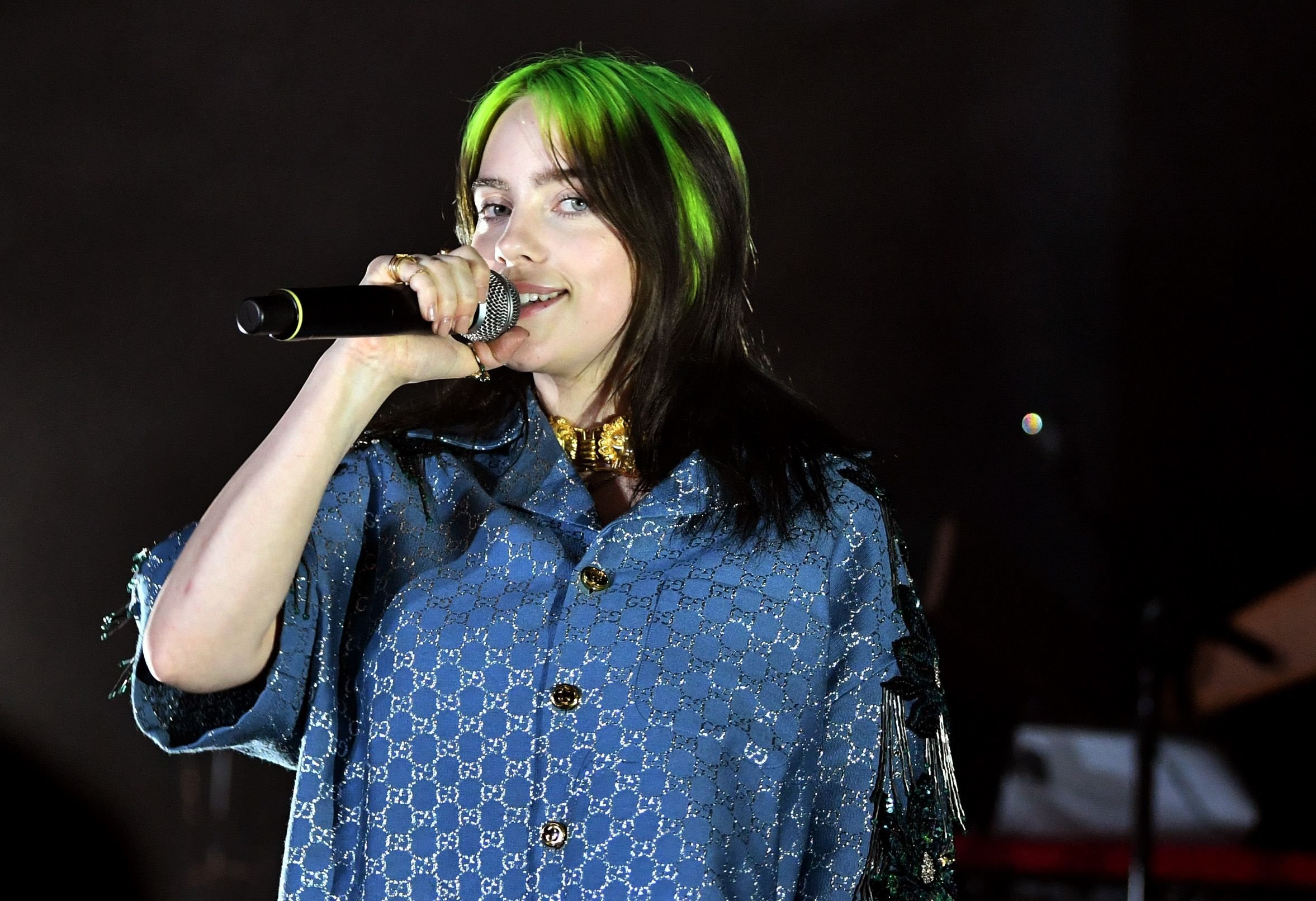 What Billie Eilish said about the music video that inspired her to become an artist
During an interview with Vanity Fair, Eilish discussed her influences. "I find a lot of inspiration through visuals," Eilish revealed. "When I was 12, I saw Aurora's 'Runaway' music video. Something inside me clicked, like, that is what I want to do, no matter whether it goes anywhere or not."
What Aurora said about Billie Eilish's music
This raises an interesting question: What does Aurora think of Eilish? "I think the world needs more artists who just do what they want," Aurora told NME. "She uses her voice is such a cool way…. I will be listening to her more because she must be doing something right. The world seems to adore her right now because she's really cool."
RELATED: Billie Eilish Wants You to Stop Comparing Her to Lana Del Rey
The story behind the song and music video that inspired Billie Eilish
Elsewhere in her interview with NME, Aurora discussed writing "Runaway." "I wrote 'Runaway' when I was 11-years-old," she revealed "It's quite funny because the older I got, the more it made sense to me. It touched my heart, and now it reminds me of things that happened after I wrote it. It was kind of like a gift to myself."
Aurora wrote the song in an hour on her piano during a quiet day where the weather was grey. Aurora recalls that day was neither hot nor cold. Because of that, she felt as if time was standing still.
RELATED: Billie Eilish Wants Famous Marvel Actor to Be Next James Bond
The music video for "Runaway" had a major impact on Eilish — and Aurora discussed what it was like to make the video. "It was extremely cold," she said. "I didn't have a lot of clothes." She had to wear lipstick for the shoot, which made her angry because wearing lipstick felt strange to her.
Did Aurora's music mean as much to America as it did to Billie Eilish?
"Runaway" clearly meant a lot to Eilish. However, it didn't seem to resonate with the American public. In fact, Aurora's only song to chart is "Into the Unknown," a song from Frozen II which reached No. 46 on the Billboard Hot 100. However, "Runaway"'s parent album, All My Demons Greeting Me as a Friend fared somewhat better than "Runaway" itself, reaching No. 150 on the Billboard 200 for a week. "Runaway" didn't become a chart success, however, it inspired Eilish to become a musician.
RELATED: Billie Eilish Reveals She Relies on Justin Bieber, Ariana Grande, and Katy Perry To Help Her Work Through the Challenges of Fame — 'We Just Talk About the Craziness of Our Lives'