1 of Migos' Signature Ad-Libs Isn't a Gimmick
Migos rose to fame together and have close ties to each other. In fact, one of the group's most iconic ad-libs has to do with one of the members' families
The 2010s saw the rise of several new rappers who brought something different to hip-hop. Atlanta-bred rap group Migos were an essential part of this process. In the years since their debut, Quavo, Offset, and Takeoff have made an indelible mark on the music industry.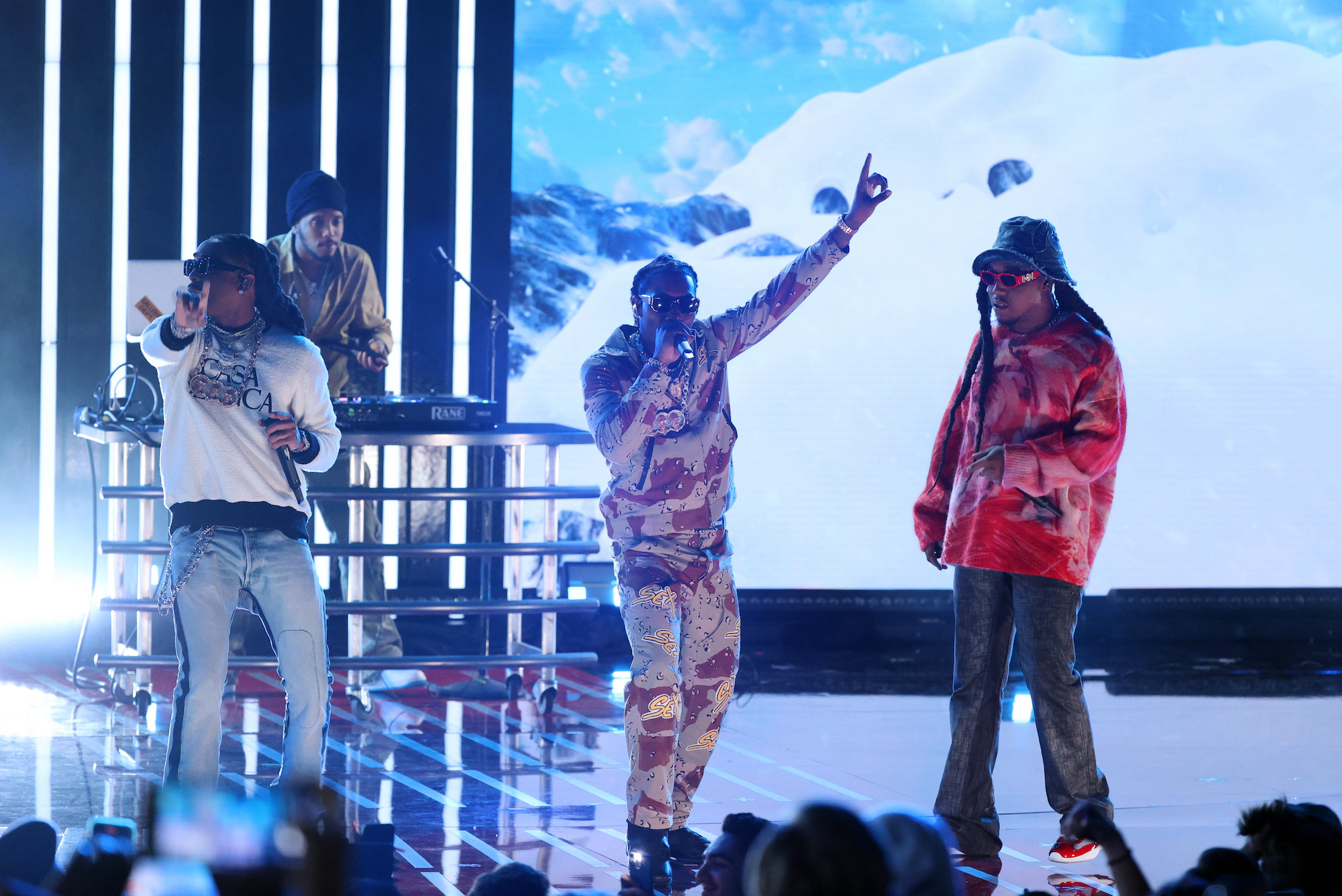 The Migos are family
The three members of the Migos grew up in Gwinnett County, Georgia, outside of Atlanta. Quavo and Offset are cousins, while Takeoff is Quavo's nephew and Offset's first cousin once removed. The rappers loved hip-hop growing up and eventually started making music together, forming a rap group called Migos.
The group released their breakout single "Versace" in 2013; Drake helped boost their profile later that year by releasing his own remix of the song. They continued to appear on songs such as Carnage's "Bricks" and released their debut album Yung Rich Nation in 2015.
Migos' 2017 single "Bad and Boujee" put them on the map and showed that they should be taken seriously. "Bad and Boujee"'s success was credited in large part to Offset for his delivery of the lyrics, specifically the viral line, "Rain drop / drop top."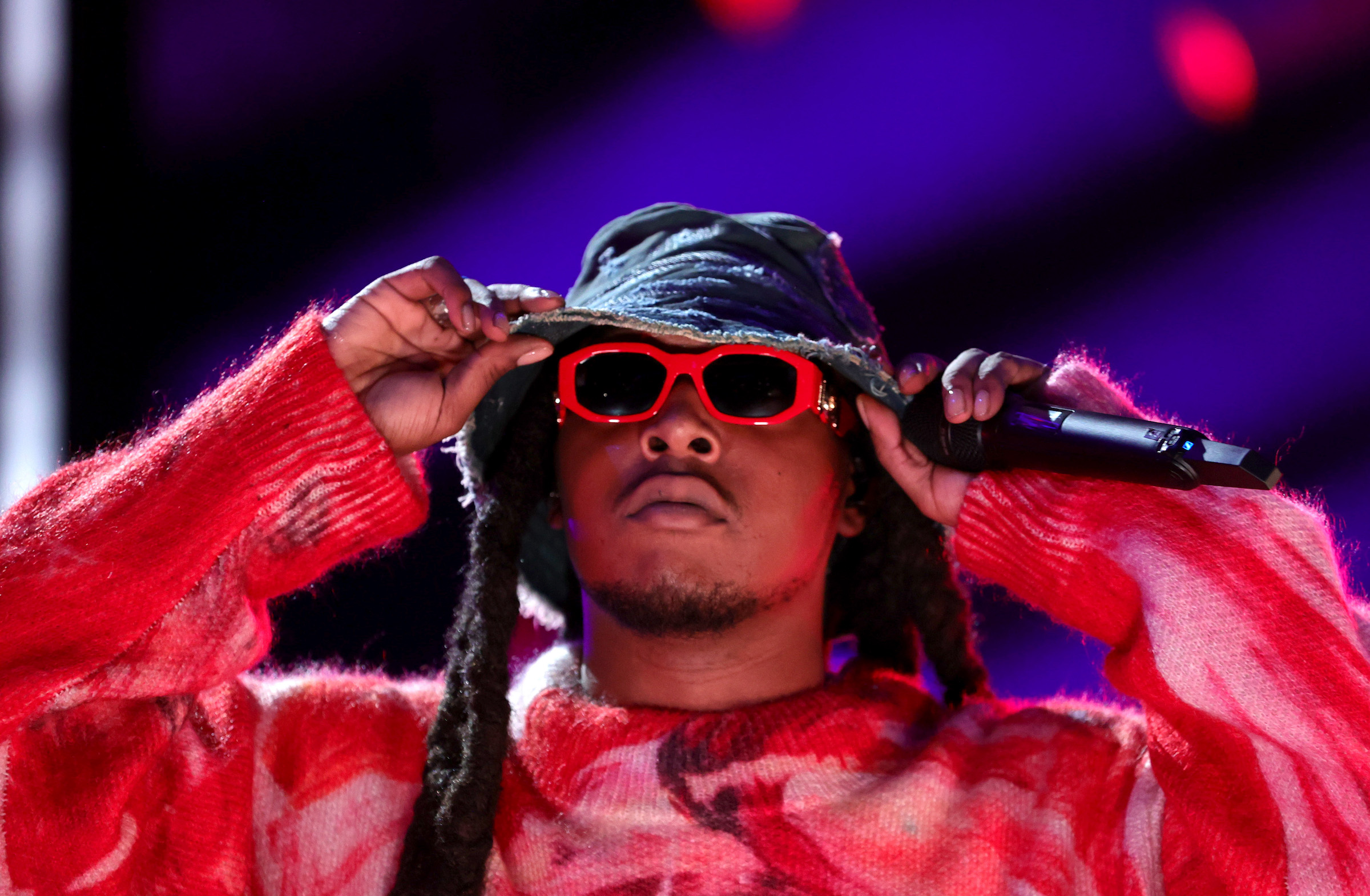 Migos' 'Mama' ad-lib is about Offset's mother
In many of their songs, the Migos members are known for delivering ad-libs at the end of every line, such as "Racks!" and "Skrrt!" According to DJBooth, their 2018 album Culture II contained nearly 2,000 ad-libs throughout the album's runtime.
On his debut solo album Father of 4, Offset rapped out his relationship with his mother and children and how his young adulthood formed both of them. He was a 17-year-old father who was incarcerated for stealing property. In a 2019 interview with The New York Times, Offset spoke openly about his relationship with his "lame-a** daddy" (whom he hasn't seen since he was 5 years old) as well as his mother.
"Daddy on dope / we don't speak," he rapped on the song "Made Men"; on "Red Room," he admitted, "How I grew up, my mama was my dad." His mother, Latabia, was present for the interview, and she remains a present fixture in his life. According to the NYT, "Mama!" isn't just a Migos ad-lib; it's what everyone calls her.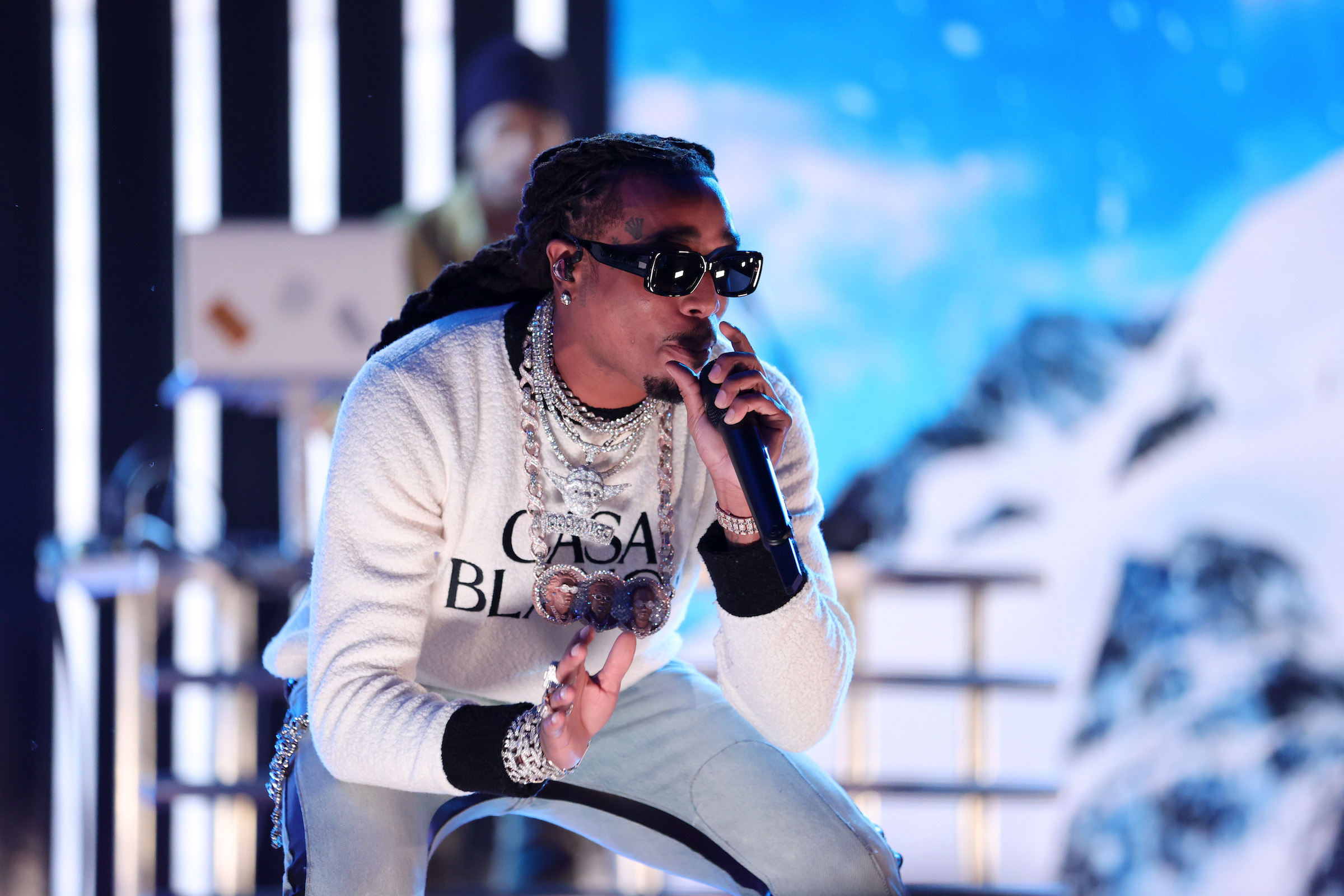 Migos members have their own solo careers
Offset's mother revealed that when he was a child, she had him starting out in the entertainment industry at an early age as a background dancer in music videos for the likes of Whitney Houston and TLC. In 2017, Offset began his career outside Migos with the collaborative album Without Warning with 21 Savage and producer Metro Boomin.The album was fronted by the single "Ric Flair Drip," which became Offset's first solo platinum single and highest-charting Hot 100 single as a lead artist, peaking at number 13. He released his first solo album, Father of 4, in 2019.
Quavo, meanwhile, was the first Migos rapper to release a solo album. He released Quavo Huncho in August 2018, and the project featured guest appearances from his relatives and Migos groupmates, Offset and Takeoff. Takeoff released his debut solo project, The Last Rocket, just three months later.