1 Song Made Priscilla Presley Think Elvis Presley Found Another Woman
One of Elvis Presley's songs made Priscilla Presley think he'd found another woman. Was this actually the case?
Elvis and Priscilla Presley's relationship was famous, however, that didn't stop Elvis from having relationships with other women. The lyrics of one of Elvis' songs convinced Priscilla that Elvis had fallen in love with another woman. Here's a look at why — and how the public reacted to the song.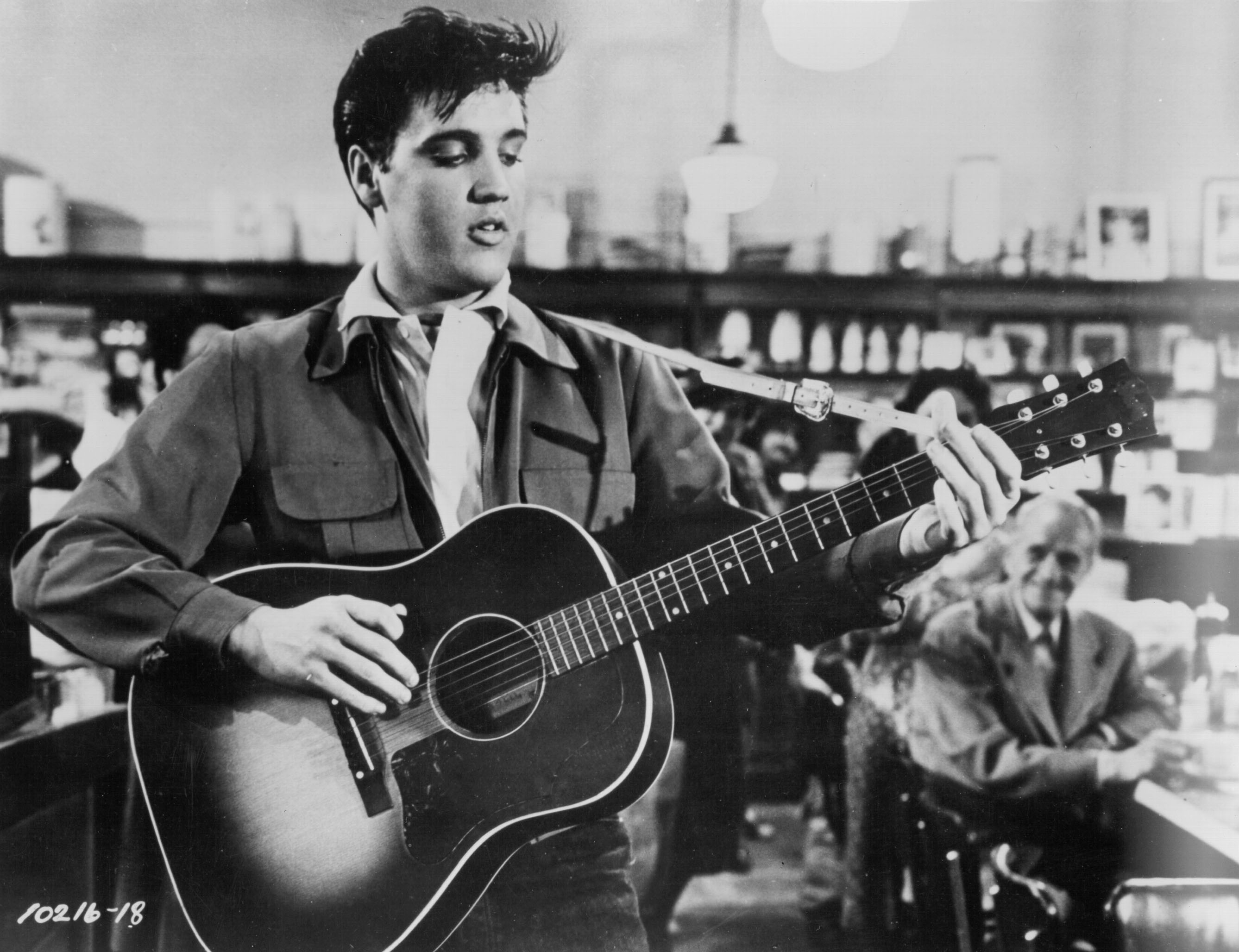 Why a song made Priscilla Presley think her relationship with Elvis Presley wouldn't last
In her book, Elvis and Me, Priscilla reveals she was initially worried her relationship with Elvis would flame out shortly after it began. However, their early conversations gave her hope the relationship would last. "Elvis was still mentioning that he really wanted me to see Graceland, especially at Christmas, when it was its most beautiful," she recalled. "He said I'd meet Alberta, the maid. Elvis called her Alberta VO5. He laughed and said, 'I'll tell her, "O Five, I've got a little girl I want you to meet."'"
Priscilla still had some mixed emotions. "I wanted to believe him when he said he still cared for me," she recalled. "But during the periods when I did not hear from him, I couldn't help but doubt that I would ever see him again. I heard his latest hit record, '(Marie's the Name) His Latest Flame,' and felt sure that he'd fallen in love with a girl named Marie."
Was '(Marie's the Name) His Latest Flame' a song about Elvis Presley's love life?
Priscilla drops the subject of "(Marie's the Name) His Latest Flame" immediately afterward. She seems to imply that she was wrong the song was about Elvis' love life. Elvis had nothing to do with the writing of the song, which was co-written by Doc Pomus and Mort Shuman.
According to the book Lonely Avenue, Pomus felt "(Marie's the Name) His Latest Flame" would be perfect for Elvis after he wrote it. However, the book doesn't say the song was inspired by Elvis' personal life. What it does reveal is that the King of Rock 'n' Roll was a big fan of the track and was willing to do dozens of takes in order to make it perfect.
Interestingly, the protagonist of "(Marie's the Name) His Latest Flame" isn't in a relationship with a girl named Marie. Rather, he cries when he learns that his former lover Marie is now romantically involved with his old friend. The song is surprisingly bouncy for its sad subject matter.
How the world reacted to Elvis Presley's '(Marie's the Name) His Latest Flame'
While "(Marie's the Name) His Latest Flame" gave Priscilla pause, it did well with the American public. The track reached No. 4 on the Billboard Hot 100. Artists like The Smiths and R. Stevie Moore covered it. "(Marie's the Name) His Greatest Flame" upset Priscilla, however, the world embraced the emotional track.