1 of the Songs from Elvis Presley's Comeback Special Was Inspired by Martin Luther King
Elvis Presley discussed Martin Luther King's assassination and the conversation inspired one of his most poignant songs.
Elvis Presley performed some of his most famous songs during his '68 Comeback Special. Near the end of the special, he performed a song inspired by a conversation he had about Dr. Martin Luther King Jr. Here's the message the special's director wanted to get across with the song.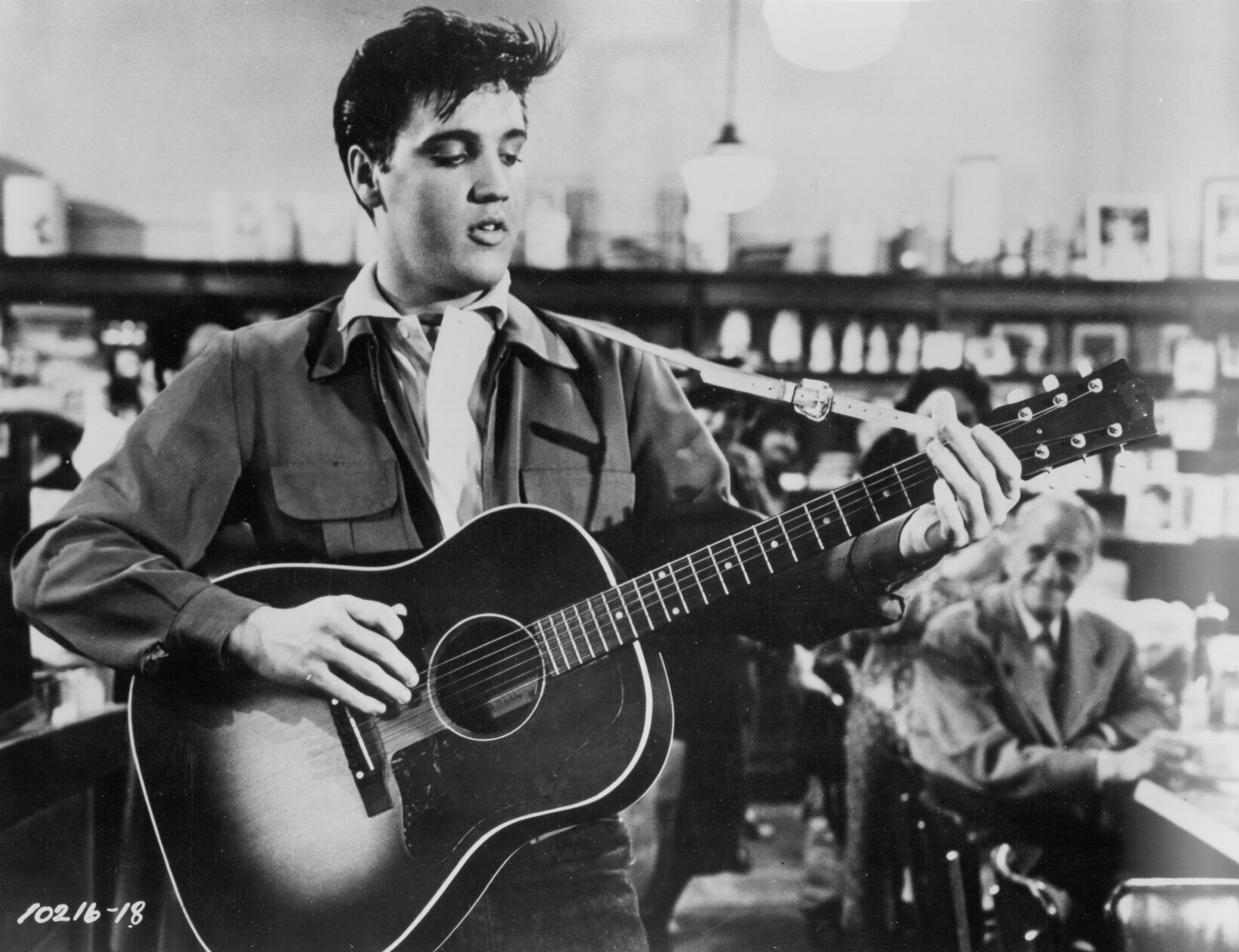 How a conversation about Martin Luther King and Robert F. Kennedy inspired an Elvis Presley song
According to Rolling Stone, the King of Rock 'n' Roll had an awkward first interaction with Steve Binder, the director of the '68 Comeback Special. "When Elvis and I met, the first question he asked me was, 'What do you think of my career?' I said, 'I think it's in the toilet,'" Binder recalls, sitting backstage. "He looked at me at first like he wanted to kill me. And then he broke out into laughter and said, 'Finally somebody's talking to me one-on-one.'"
Binder helped create one of the singer's most famous hits. "We spent a lot of time together," Binder recalled. "Martin Luther King that year was assassinated. We were in my offices when Bobby Kennedy was assassinated, so we had a lot of time to talk about social issues," Binder recalls. "I thought, nobody knows this about this guy. When I put that show together, it was a United Nations staff — a Puerto Rican choreographer, Black choreographer, everybody came from different faiths, religions and countries. And I didn't see any sign of prejudice and I wanted to get that message out more than anything."
According to Vanity Fair, Binder wanted the show to have a song with a message based on his conversations with Elvis about the assassinations. Binder asked songwriter Walter Earl Brown to write the best song he'd ever written. He came up with "If I Can Dream," a plea for tolerance and understanding that prefigures John Lennon's "Imagine." Binder felt "If I Can Dream" reflected Elvis' personal philosophy.
How the world reacted to 'If I Can Dream' compared to other Elvis songs
The public seemed to embrace "If I Can Dream." The song reached No. 12 on the Billboard Hot 100, remaining on the chart for 13 weeks. Subsequently, the song became very acclaimed. A 2015 Rolling Stone readers' poll to find Elvis' 10 best songs ranked "If I Can Dream" No. 2, behind only "Suspicious Minds," which was a much bigger hit. If I Can Dream was also the name of a 2015 album which remixed many of Elvis' best songs to include orchestral backing. 
The impact of the '68 Comeback Special
The '68 Comeback Special remains iconic to this day. It's been referenced in pop culture multiple times. For example, Krusty the Klown stages a comeback special in the Simpsons episode "Krusty Gets Cancelled." The lights spelling out Krusty's name in the episode are a clear reference to the '68 Comeback Special. Similarly, Green Day recreated the stage from the special in their music video for the song "Father of All…" The '68 Comeback Special remains important for both its impact on pop culture and its message of inclusion.