1 'The Haunting of Bly Manor' Couple's Fate Made Victoria Pedretti Cry
Netflix's most recent ghostly addition, just in time for fall and Halloween, is The Haunting of Bly Manor. While it's the second season from director Mike Flanagan in the Haunting series, this season was so different than The Haunting of Hill House. And one of the major contrasts between the two is that Bly Manor is very much a love story at its heart. And one of the couples made actor Victoria Pedretti cry when she first read the script. [Spoiler alert: Major spoilers ahead for The Haunting of Bly Manor]. 
Victoria Pedretti plays Dani, an au pair with a sad backstory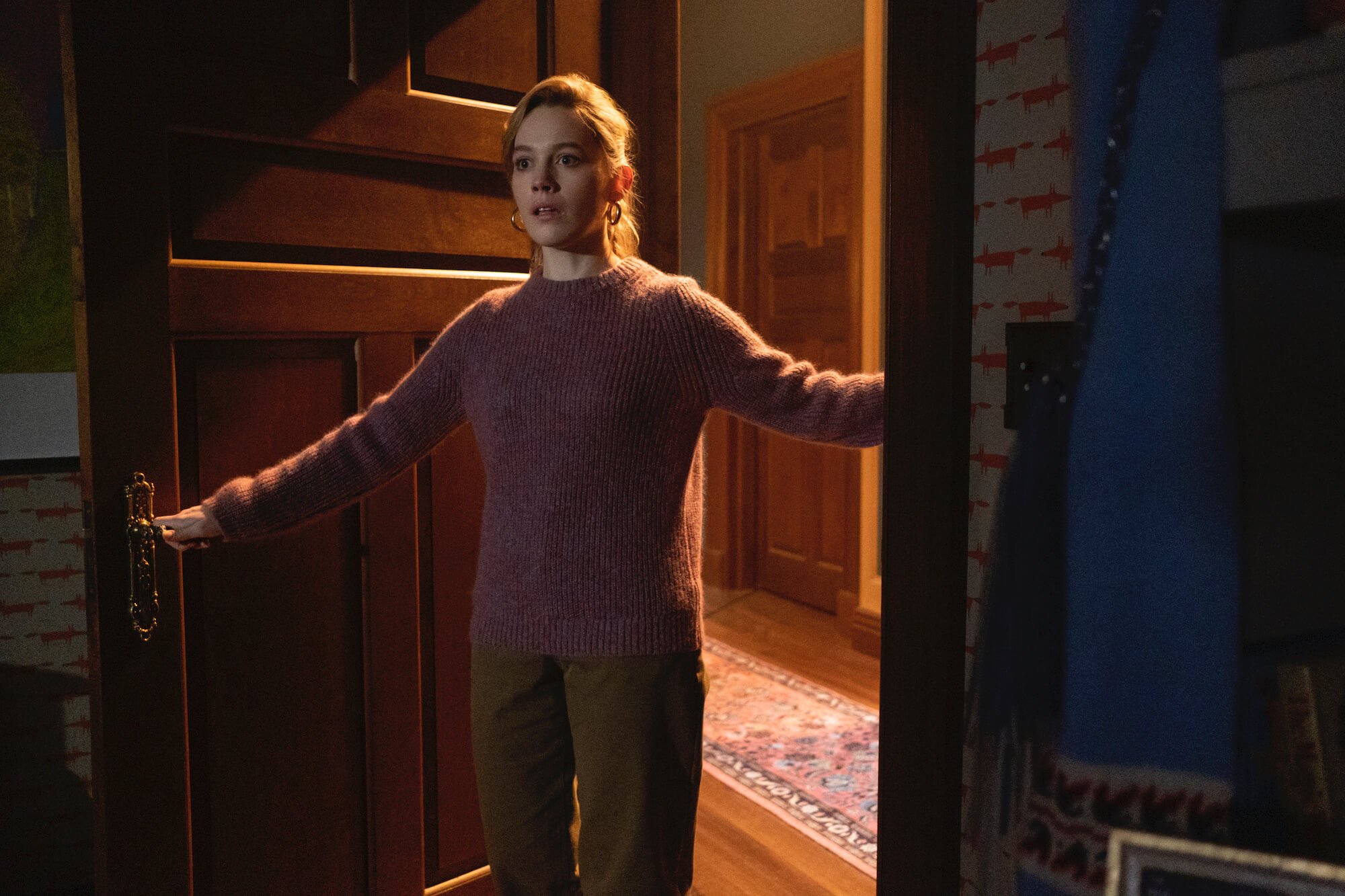 RELATED: 'The Haunting of Bly Manor': Flora Wingrave's Handmade Dolls Have a Much Darker Meaning
Pedretti has had a big, terrific past two years. The Haunting of Hill House was her first large-scale production and she played Nell so horrifyingly perfect. While she didn't have a ton of screen time, Nell was so central to the plot, was such a tragic character, and later went on to have a gruesome death. 
In The Haunting of Bly Manor, Pedretti is in more of a main role this time as Dani Clayton. She's an American who's been in London for six months in the '80s and applies to become the au pair for the Wingrave kids. They're staying at their family's summer house, Bly Manor, in the countryside.
While things for Dani and the rest of the people who live or work at Bly Manor start to become more and more terrifying, Dani comes into the story with a tragic arc already. She was about to marry her childhood friend, Eddie, but she couldn't deny her sexuality any longer. She knew she wasn't going to be fully happy with him as a gay woman, and also couldn't subject him to a marriage that would end up being unfulfilling for them both. He ended up dying in a car accident the same night she broke off their engagement, and she harbored that guilt and pain all the way to Bly Manor. 
Dani and Jamie had the healthiest relationship in the show, and it was such a deep love
While at Bly, Dani meets Jamie the gardener, and there's automatically something there. It slowly builds and their chemistry leads to a kiss that unfortunately jumpstarts Dani's guilt and Eddie pops up again. 
However, she overcomes her past, and the two of them have such an endearing relationship. Even after the horrors of Bly Manor, Jamie wants to stay with Dani and help her face her "beast in the jungle." Dani invited the Lady of the Lake (aka Viola) into her body, and she has this horrible foreboding feeling that she'll take her eventually.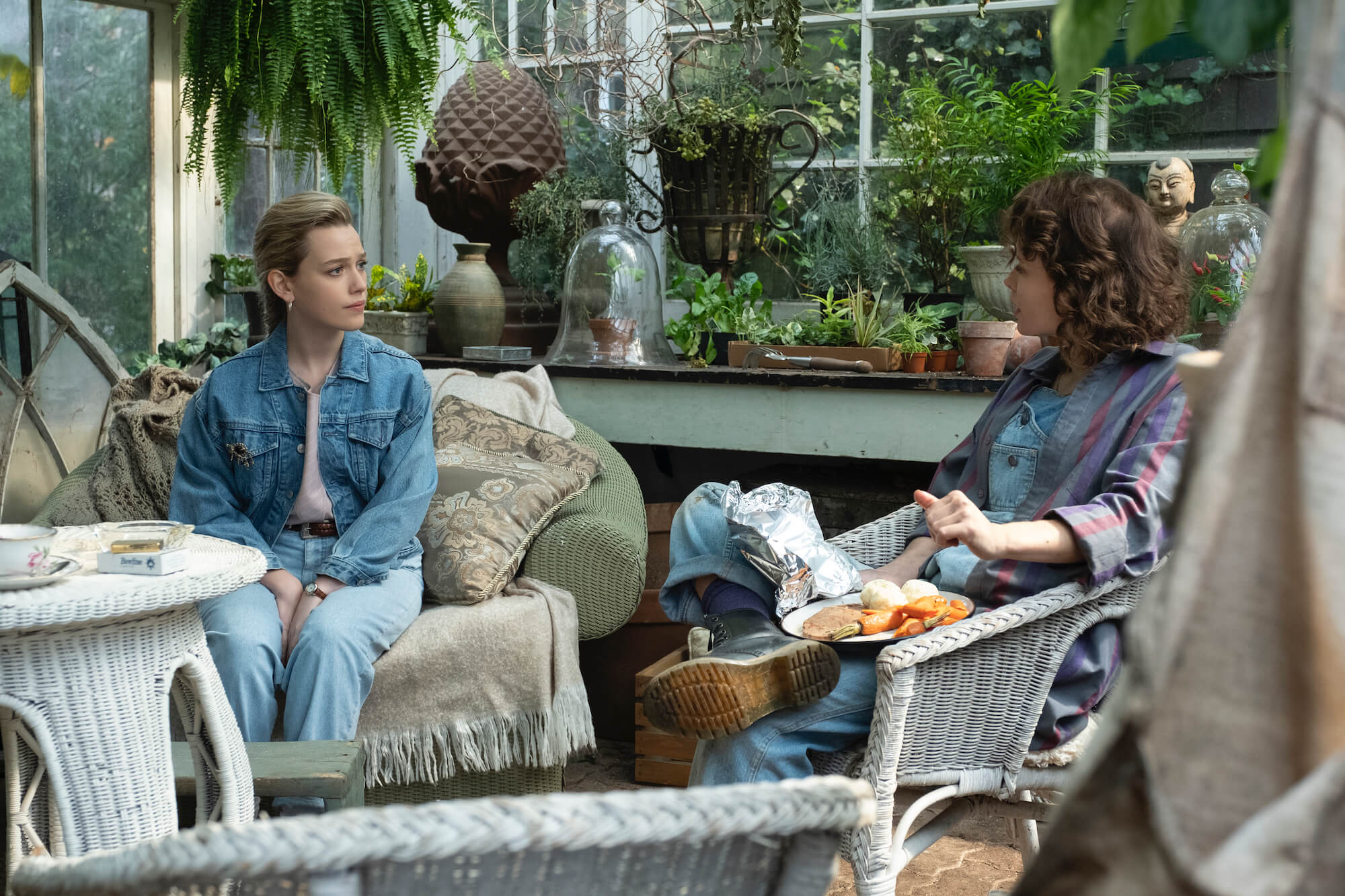 And so they do. The two women live a gorgeously happy life together for nearly 10 years, even gaining civil union status (it was the late '80s and '90s, so unfortunately same-sex marriage wasn't perfectly legal yet). In an interview with Digital Spy, Pedretti said that Dani and Jamie "avoid[ed] a lot of the traps of toxic relationships."
"They set boundaries, they establish trust, they take their time," Pedretti said. "And I really believe that they really loved each other. Not [just] an idea of each other."
She also noted that "a lot of people" don't think that they want to watch a "healthy relationship" on-screen because they're not "interesting." However, that's just not the case and Dani and Jamie are proof of that. 
"But I think there's so much intensity to their dedication to each other," Pedretti stated. "Their devotion and loyalty and the true friendship that they establish as well. It is passionate."
Victoria Pedretti cried when she read their fates in the script
With their intense devotion and love on display for most of the finale episode, their final moments are such a stark contrast and so utterly devastating. The Lady of the Lake did come for Dani eventually, almost making her choke Jamie in her sleep. A similar murder to how Viola killed her sister Perdita. Dani was able to force herself back in control. And she knew she couldn't risk Jamie anymore and took herself back to Bly Manor to become the new Lady of the Lake. 
It is truly such a sad ending. And Pedretti told Digital Spy that she cried the first time she read the script and that ending.
"It is so tragic, but it also rings very true to life," she said. "Things end before we are ready, and love will cause you great pain."
However sad and upsetting the ending is — with Jamie screaming for Viola to take Jamie her, but Dani refusing to let the love of her life take that burden — Pedretti points out it's still "beautiful."
"So much of the romance comes from death. So much of the romance of life is in the knowledge that it will not last forever."
RELATED: 'The Haunting of Bly Manor': Why Don't the Ghosts Have Faces?