The 1 Time Clint Eastwood Was a Real-Life Hero
Actor Clint Eastwood is known for his tough, macho roles. From playing a cowboy in Rawhide and Sergio Leone's spaghetti Westerns, he exuded masculinity. There was no one cooler than Eastwood. He solidified that fact when he played legendary Inspector "Dirty" Harry Callahan. So it's no surprise that everyone's favorite macho man turned into a real-life hero back in 2014 when he saved a man's life.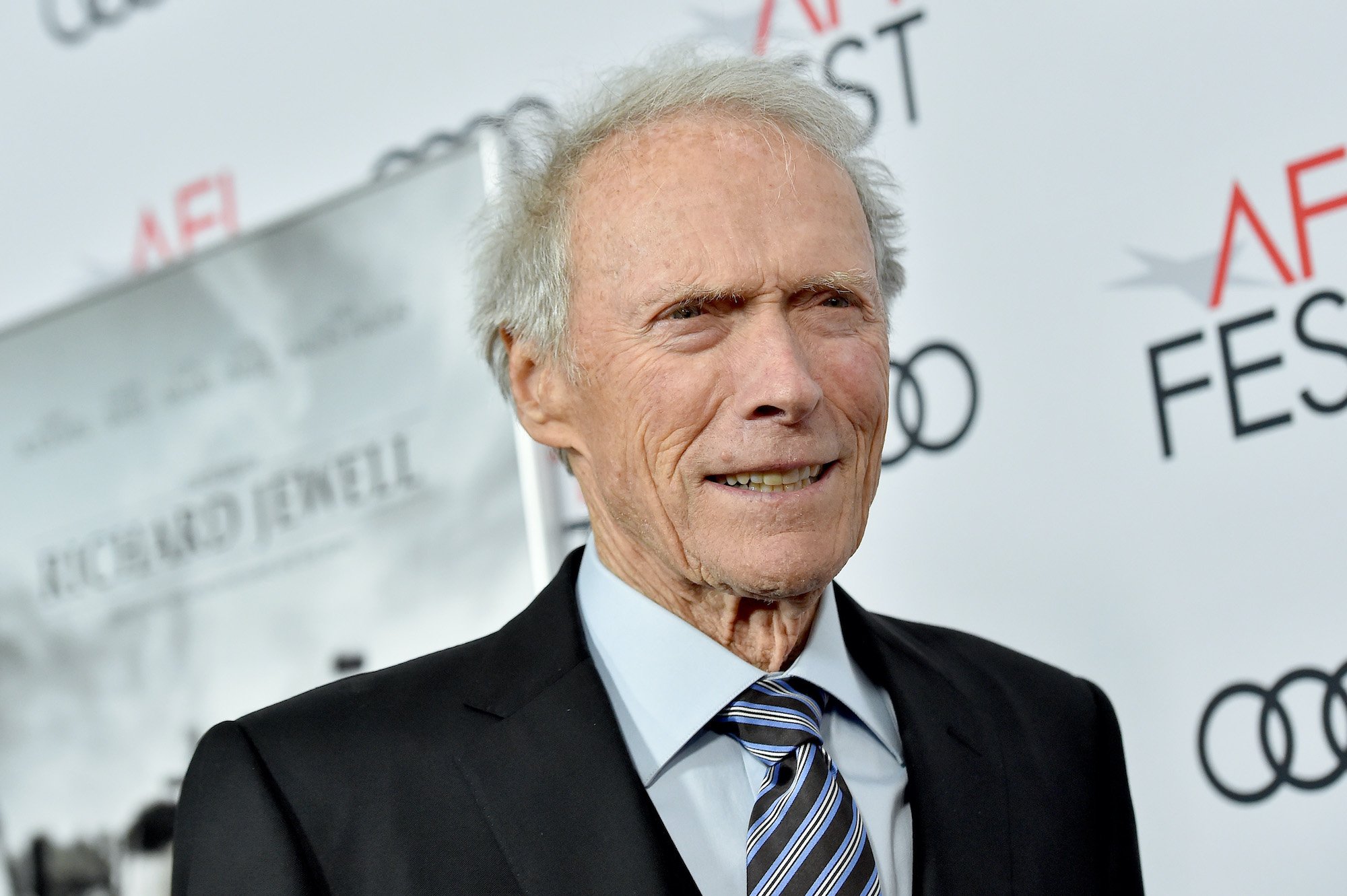 How Eastwood got his start
Before Eastwood found success in Hollywood, he worked various odd jobs — logger, hay baler, and truck driver. After a stint in the U.S. Army, Eastwood was discharged in 1953, got married, and passed a screen test with Universal Studios. He landed roles in The Revenge of the Creature and Tarantula and Francis in the Navy.  
His big break came in 1958 when producers cast him as Rowdy Yates in the TV Western series Rawhide. The show immediately became a hit with viewers and ran for eight seasons. It broke Eastwood into the mainstream and made him a household name. It also opened up doors for his next venture — spaghetti Westerns. 
Sergio Leone was a relative unknown when his plan to tap into a new genre, the spaghetti Western, formed. Although he had other actors in mind for the role, they all passed, and Leone tapped Eastwood to star. Eastwood remembers Leone gave him plenty of leeway regarding his wardrobe. He brought his own hats and ponchos and even other props.
He told the Independent, "I also went out and bought a bunch of cigars that I thought would look good in a Western. I had no idea they'd taste so vile! I made a slew of them that I carried around in my pocket: different lengths to match up with different scenes." The Dollars Trilogy defined the spaghetti Western genre and is continually listed as some of the best Western films of all time. In total, according to Fandom, the films grossed over $54 million worldwide.
Trying his hand at directing
Eastwood went on to directing in 1971 but quickly returned to acting when landing his iconic Dirty Harry role. It would be years before he made a name for himself as one of the top directors in Hollywood. In the '90s, Eastwood earned a Best Director Oscar for his work in Unforgiven. 
He directed and starred in The Bridges of Madison County opposite Meryl Streep. The film was a critical darling. Other successes included Mystic River and perhaps his most famous work, Million Dollar Baby. The film won four Academy Awards, including one for Eastwood as Best Director, as reported by Newsweek.
Fellow actors often praised Eastwood as a director, citing his relaxed atmosphere and limited takes. Even though Eastwood is in his 90s, he's still actively involved in directing, producing, and acting. His most recent film, Cry Macho, hits HBO Max sometime in 2021.
Eastwood is a real-life hero
Clint Eastwood doesn't just play a hero in the movies, sometimes he's one in real life. That was the case back in 2014 during the Pebble Beach Pro-Am tournament. The event's CEO, Steve Johns, was attending a party the night before the event honoring its volunteers when disaster struck. John was eating an hors d'oeuvres when it got lodged in his throat, and he struggled to breathe.
Eastwood jumped into action, performing the Heimlich maneuver. "I looked in his eyes and saw that look of panic people have when they see their life passing before their eyes. It looked bad," Eastwood said, according to Pine Cone Archive about the incident. Johns feels lucky Eastwood was attending. "It was as bad as it could have been. Clint saved my life."