1 of U2's Songs Was Inspired by Martin Luther King
U2 is an Irish band, but that didn't stop Bono from writing a classic rock song about one of America's greatest icons: Martin Luther King Jr. While the lyrics of "Pride (In the Name of Love)" are about King, they were originally about another political icon. During an interview, Bono explained why King meant so much to him. Here's a look at what he said and how the public reacted to the song.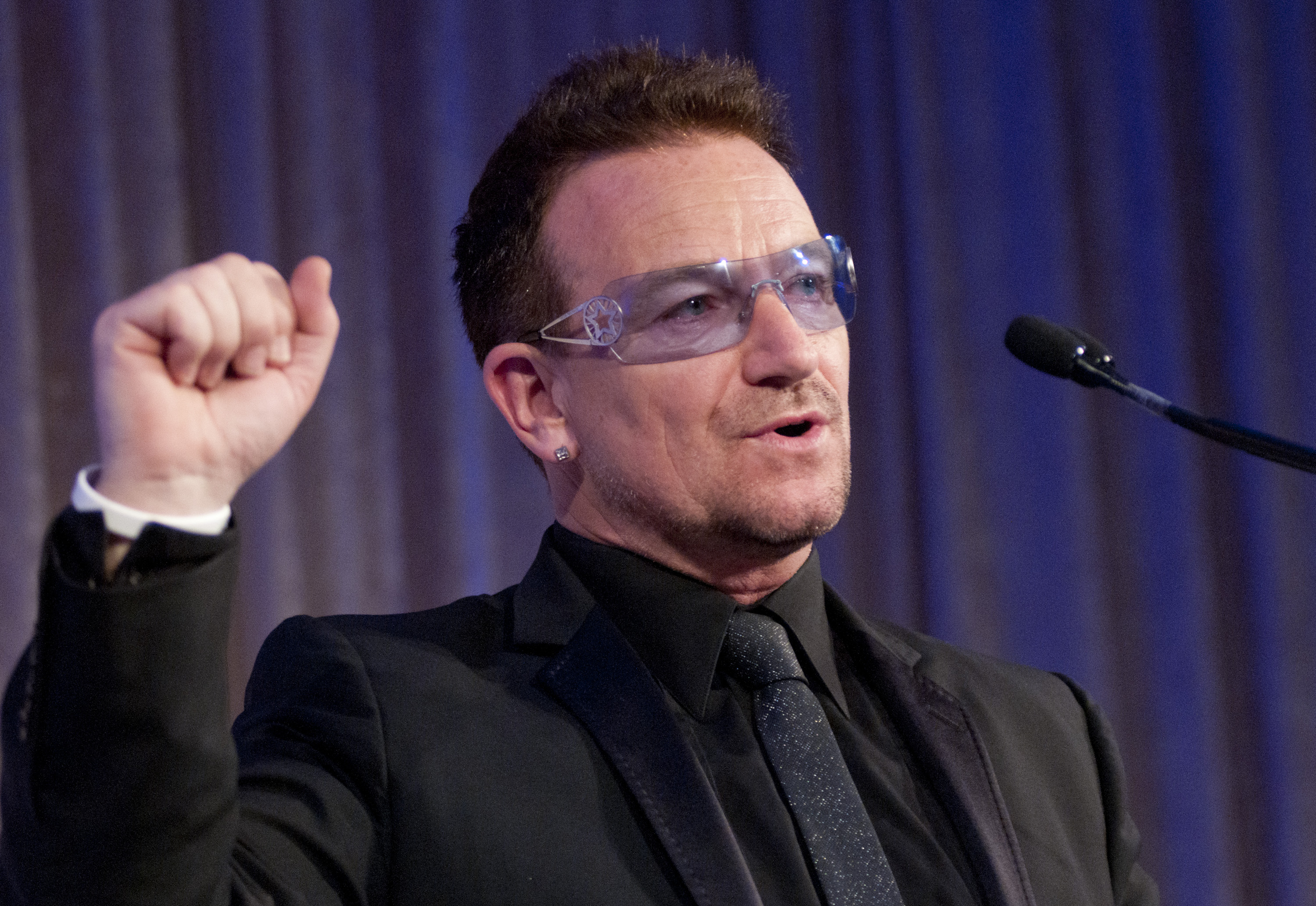 The lyrics of U2's 'Pride (In the Name of Love)' were about Ronald Reagan before they were about Martin Luther King
According to the book U2: The Definitive Biography, Bono read the biography Let the Trumpet Sound: A Life of Martin Luther King. While reading it, he noted parallels between the civil rights movement in the United States and The Troubles in Ireland. He wished there was a figure in Ireland who had a vision like King's.
Around that time, Bono started writing a song called "Pride (In the Name of Love)." Originally, the song was about President Ronald Reagan and his feelings about nuclear weapons. Bono decided he would rather write a song praising King than a song criticizing Reagan. The lyrics of "Pride (In the Name of Love)" mention the date of King's death and include a line from the "I Have a Dream" speech ("free at last"). U2 included the track on their 1984 album The Unforgettable Fire.
Why Martin Luther King meant so much to U2's Bono
During an interview with Rolling Stone, Bono explained why King meant so much to him. "So now — cut to 1980," he said. "Irish rock group, who've been through the fire of a certain kind of revival, a Christian-type revival, go to America." During his time in the country, Bono felt a lot of American Christians acted bizarrely. He said some American Christian preachers used the same rhetoric as used car salesmen.
He contrasted this with Black churches. "[Y]ou get to the Black church, and you see that they have similar ideas," he said. "But their religion seems to be involved in social justice; the fight for equality. And a Rolling Stone journalist, Jim Henke, who has believed in you more than anyone up to this point, hands you a book called Let the Trumpet Sound — which is the biography of Dr. King. And it just changes your life."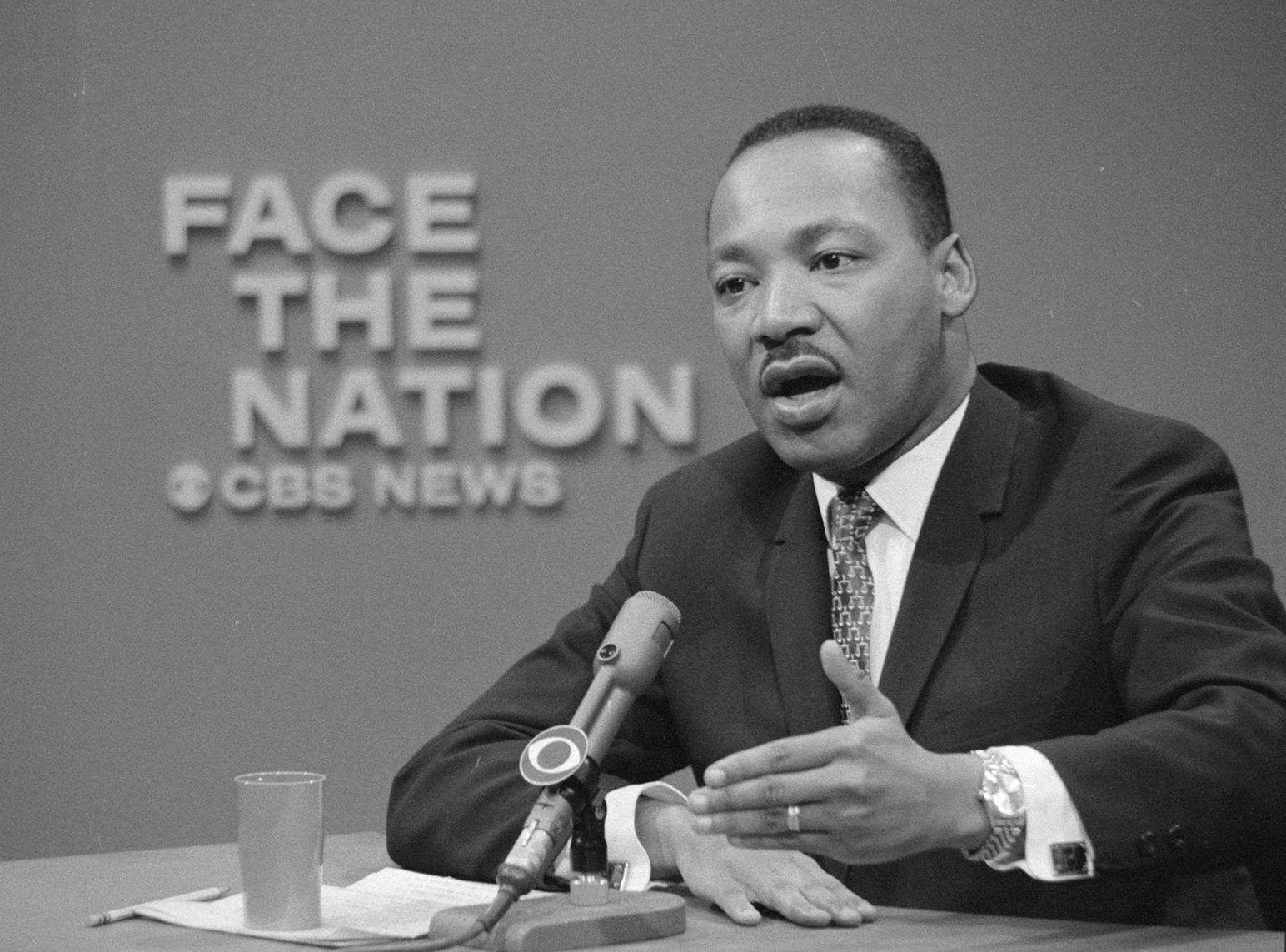 Bono elaborated about his feelings on Black churches. "Even though I'm a believer, I still find it really hard to be around other believers: They make me nervous, they make me twitch," he said. "I sorta watch my back. Except when I'm with the black church. I feel relaxed, feel at home; my kids — I can take them there; there's singing, there's music."
How the world reacted to U2's 'Pride (In the Name of Love)'
In 1984, "Pride (In the Name of Love)" peaked at No. 33 on the Billboard Hot 100, remaining on the chart for 15 weeks. Its parent album, The Unforgettable Fire, was a success as well. It reached No. 12 on the Billboard 200 the same year and stayed on the chart for 133 weeks. 
The song seems to have resonated outside of the pop charts. For example, Ewan McGregor sang a portion of the song in the "Elephant Love Medley" from Moulin Rouge! "Pride (In the Name of Love)" is a stirring tribute to King — and it appeared in other contexts as well.