10 Best Sundance 2022 Movies You Need to Keep an Eye Out for This Year
The 2022 Sundance Film Festival is over. Here are the 10 must-see films to see from the festival over the next year.
The Sundance Film Festival always introduces some of the year's most intriguing movie titles. Many other film festivals and events use Sundance as the starting place for where to best acquire content. However, Sundance 2022 went fully virtual this year as a result of the coronavirus (COVID-19) pandemic. Nevertheless, here are the must-see films to put on your radar from the virtual festival.
10. 'Blood'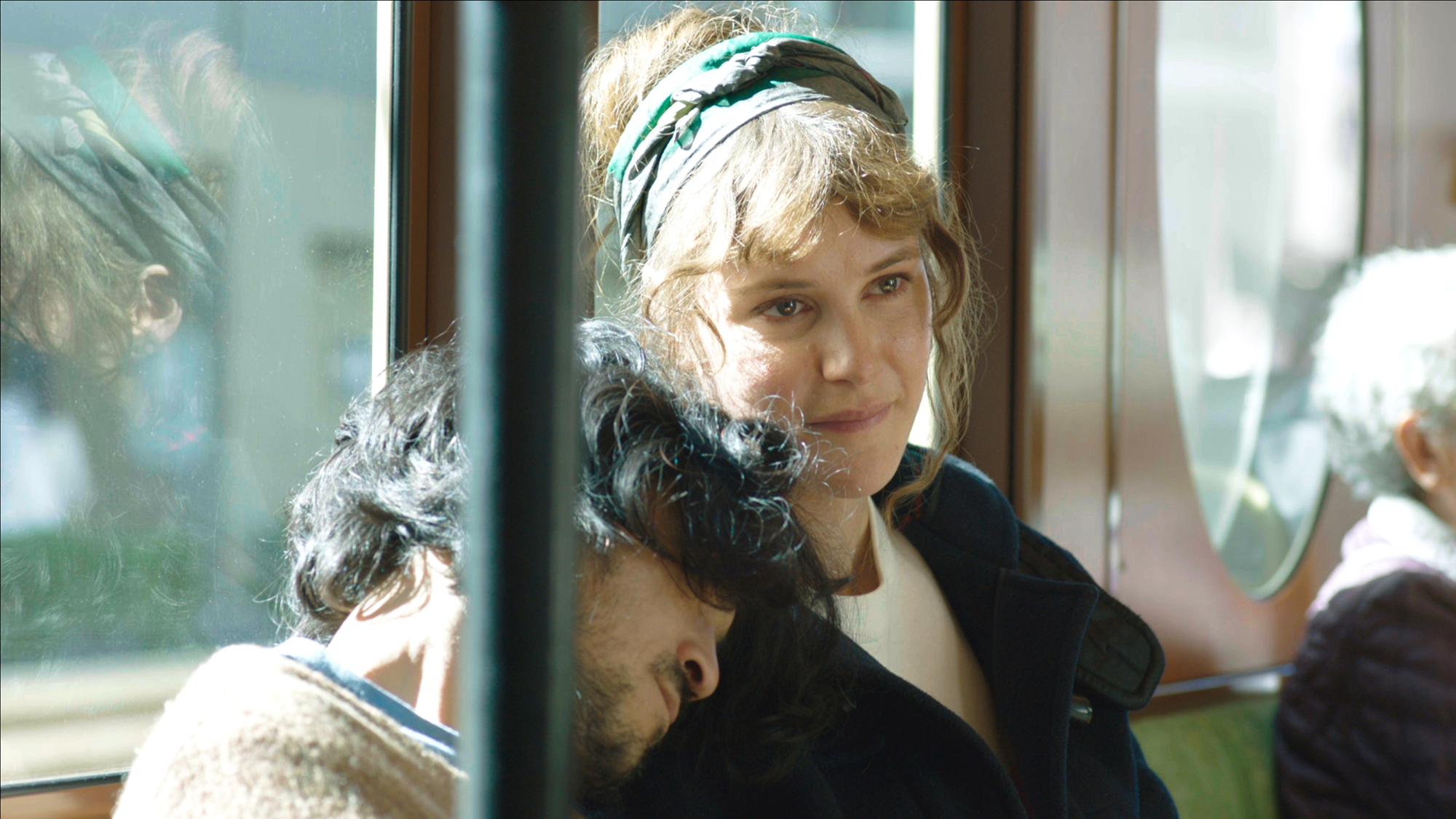 Bradley Rust Gray's Blood follows Chloe (Carla Juri) after the death of her husband. She travels to Japan to find comfort in her good friend, Toshi (Takashi Ueno). Their friendship begins to turn into something deeper, but Chloe must figure out if she's ready to fall in love again.
Blood is a slow burn that requires patience from the audience. However, Juri and Ueno deliver beautiful performances in an emotional film about love, dreams, and memory.
Blood doesn't have U.S. distribution out of Sundance 2022.
9. 'Speak No Evil'
Christian Tafdrup's Speak No Evil explores the world of a Danish family after they return from a beautiful vacation in Italy, where they meet a kind Dutch family who invites them to visit. However, their positive chemistry slowly melts away during their weekend getaway. The Danish family soon discovers that there is something wrong with their new Dutch friends.
Speak No Evil places the themes of kindness and politeness within a gritty world of horror and brutality. It's deeply unnerving and uncompromising in its intentionally awkward and merciless nature. Tafdrup's new film is ruthless and won't be for everyone, but it will undeniably stick with audiences.
Shudder acquired distribution rights for Speak No Evil. The movie will hit the streaming service in late 2022.
8. 'Fresh'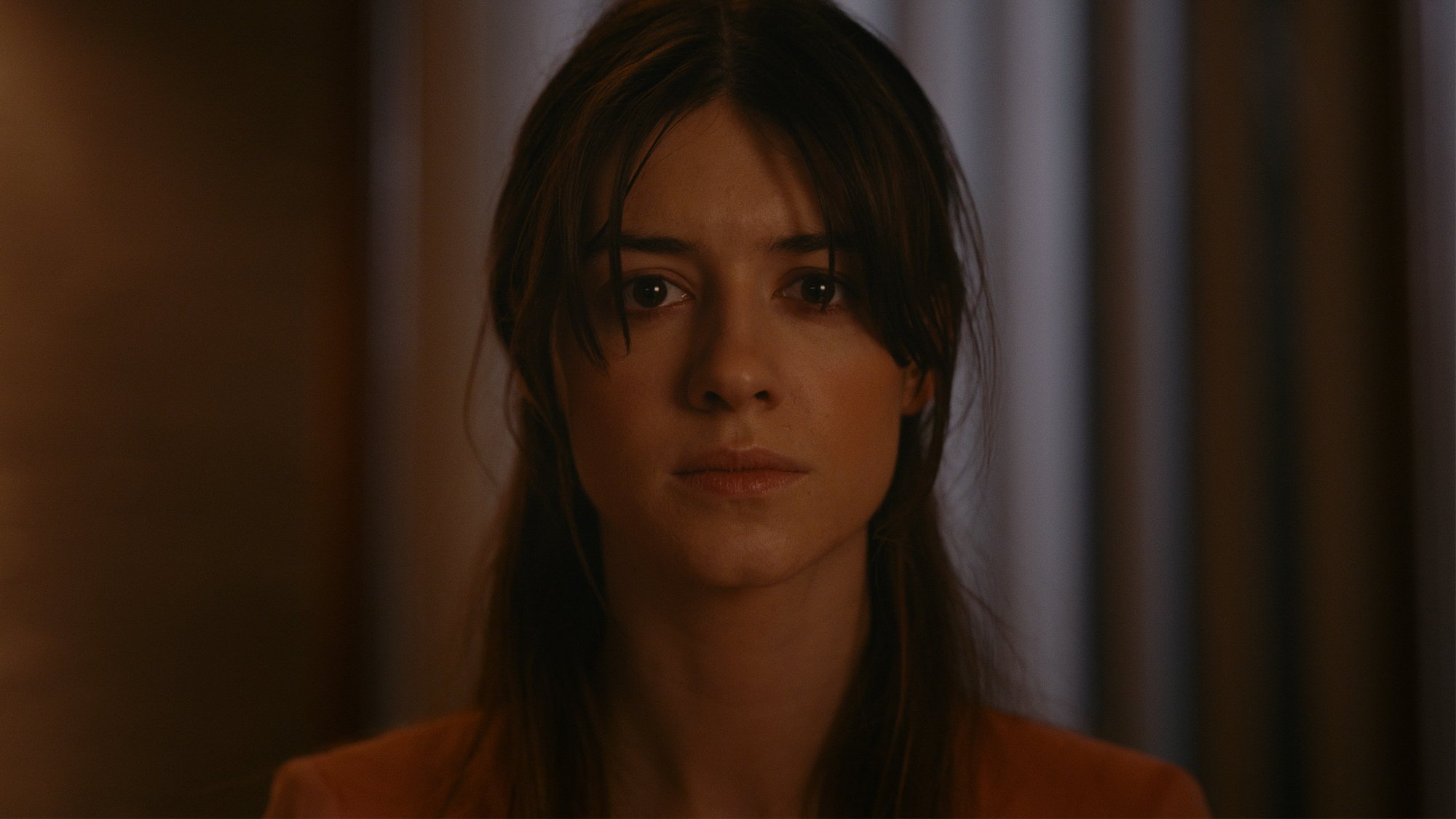 Mimi Cave's Fresh details the world of modern dating. Noa (Daisy Edgar-Jones) meets the handsome and charming Steve (Sebastian Stan) in a grocery store. Everything about their romance seems perfect, but some things are too good to be true. Noa soon discovers that her new boyfriend has unusual and highly dangerous appetites.
Fresh brings a unique take to dating horror stories. It's daring, yet wildly entertaining in a way that walks the line between horror and comedy. Stan plays a marvelous psychopath, who brings a unique flair to an otherwise familiar character. There's a lot to dig your teeth into here.
Searchlight Pictures acquired distribution rights for Fresh. It premieres on Hulu on March 4.
7. 'Nanny'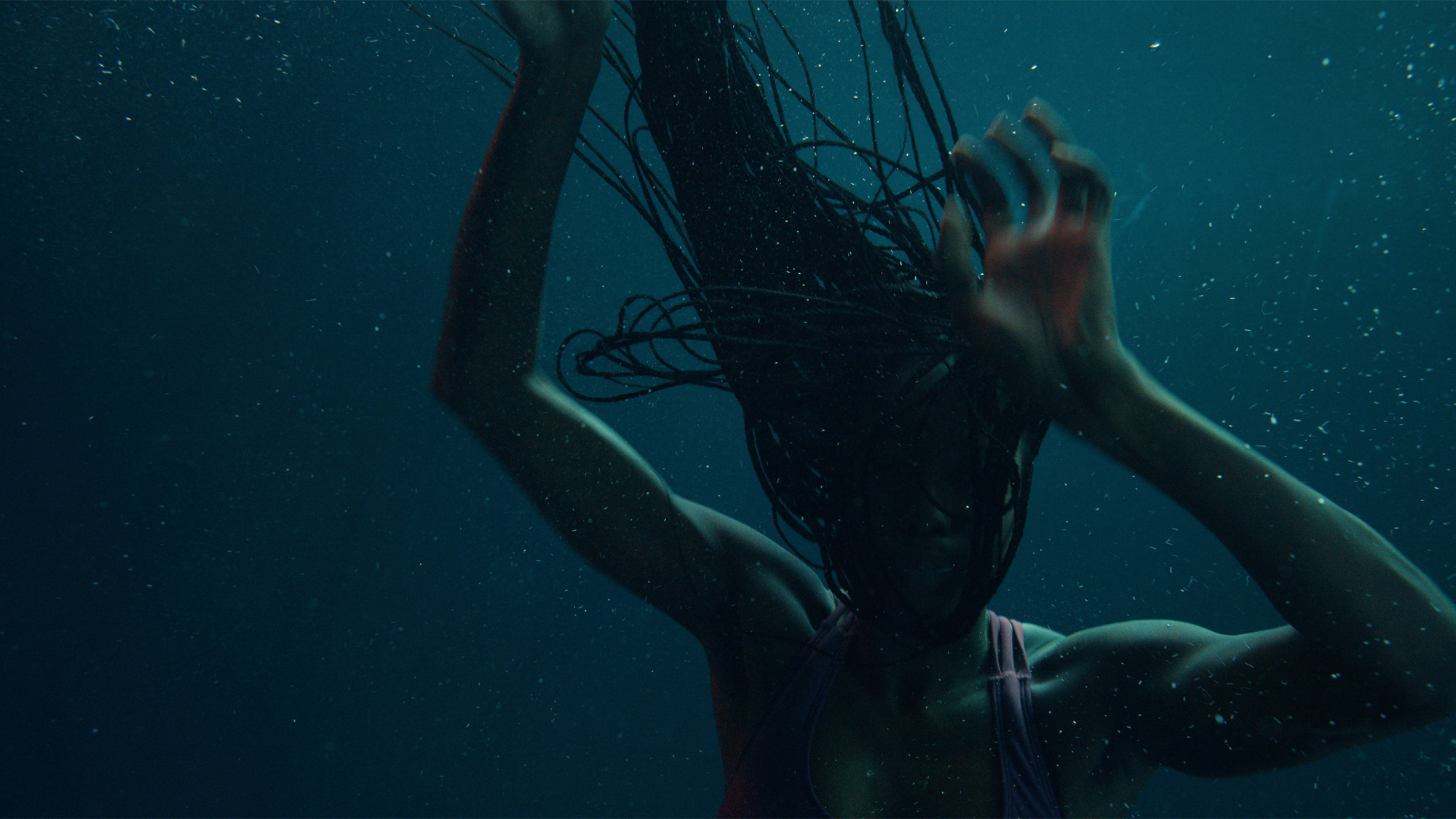 Nikyatu Jusu's Nanny is told from Aisha's (Anna Diop) perspective. She's an immigrant who takes a job as a nanny to save up enough money so that her young son can move to the U.S. to live with her. She takes care of a wealthy New York family's child. However, Aisha discovers that a dangerous supernatural entity threatens her pursuit of the American Dream.
Nanny scored the U.S. Grand Jury Prize: Dramatic for good reason. Jusu proves herself an outstanding talent and Diop's performance is flawless. It isn't as scary as its plot suggests, but it's a fascinating character study and examination of the American Dream that hits hard.
Nanny doesn't have U.S. distribution yet out of Sundance 2022.
6. 'Framing Agnes'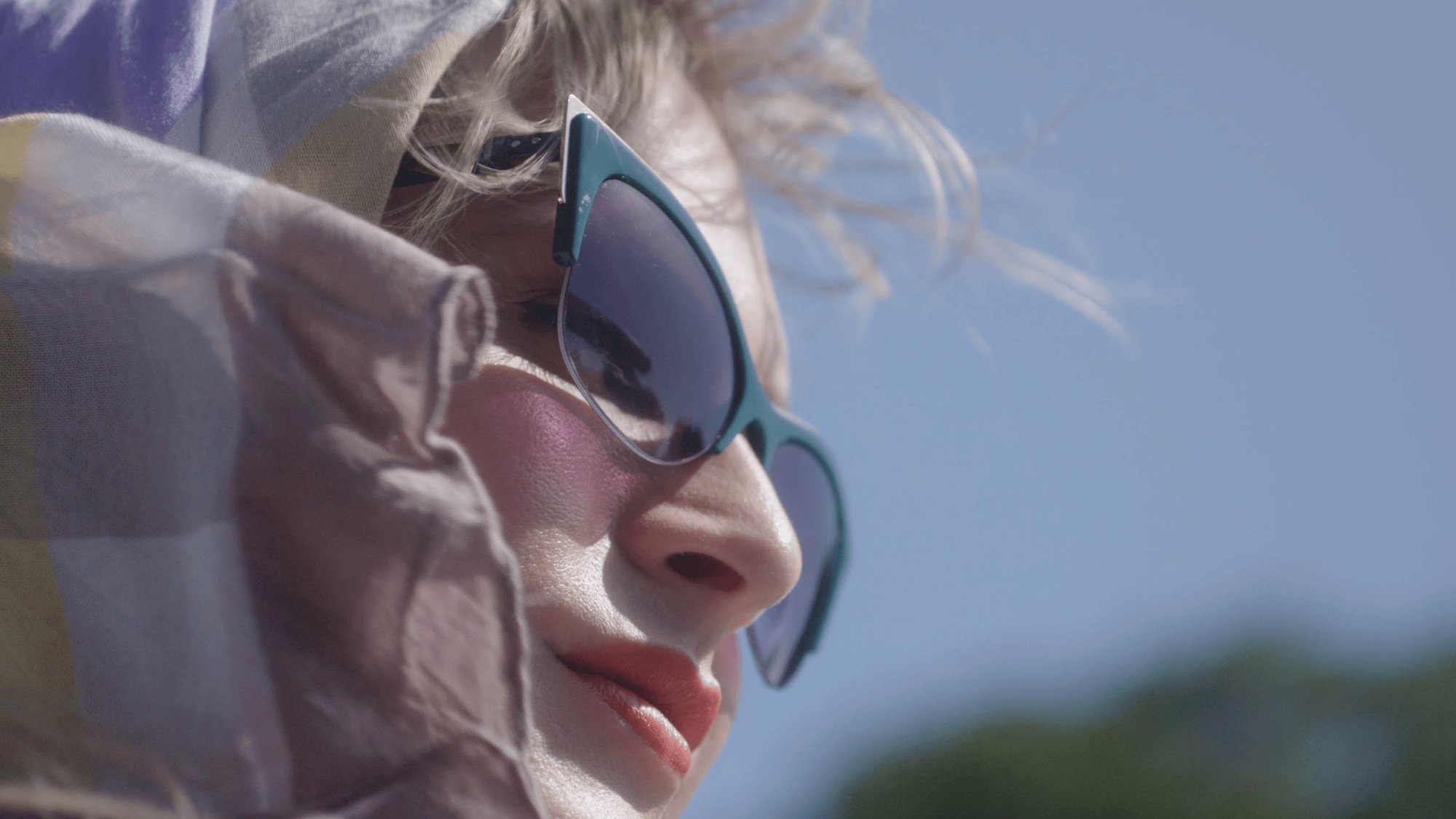 Chase Joynt's Framing Agnes is a documentary that introduces previously unknown stories from the archives of the UCLA Gender Clinic from the 1950s. It explores how the media portrayed transgender people over the years and how their stories' historical context plays into a modern framework.
Framing Agnes employs a talk show format to explore the transcripts. It's educational, historical, and thoroughly thought-provoking. Joynt and his team successfully bring voices of the past into the present, while being careful to not speak over them or replace their narratives.
Framing Agnes doesn't have U.S. distribution yet out of Sundance 2022.
5. 'Navalny'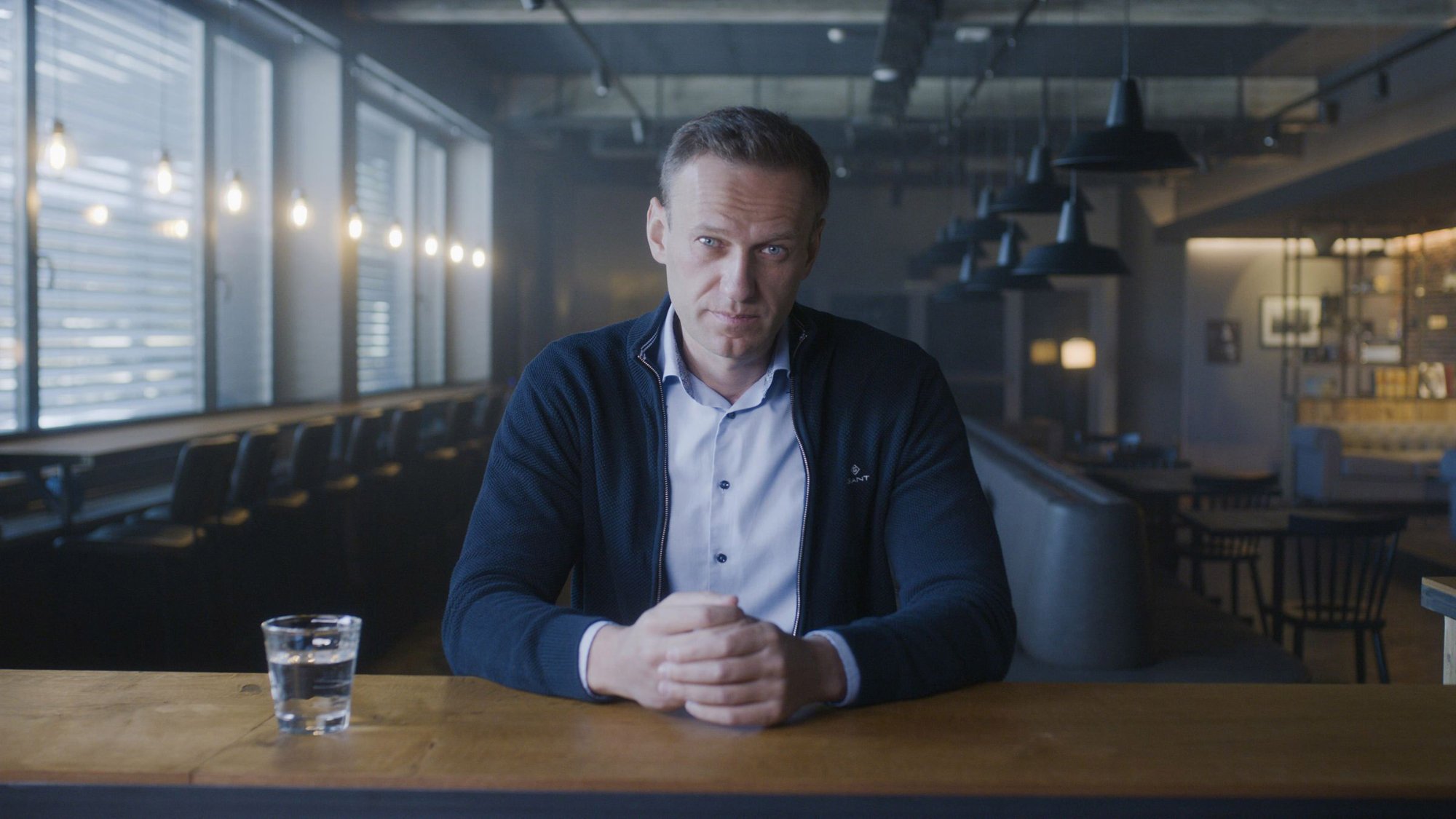 Daniel Roher's Navalny is a documentary that follows Russian opposition leader, Alexei Navalny. The story follows him after he's the target of an assassination attempt that left him poisoned by a lethal nerve agent in August 2020. He investigates the incident as he recovers and makes plans to return to Russia to fight for what's right.
Navalny is a must-see documentary. Roher examines the modern political and social climate of Vladimir Putin's corruption within the framework of a thriller. It's a nail-biting documentary that also has an emotional core in Navalny's narrative. The film won the Audience Award: U.S. Documentary and the Festival Favorite Award.
CNN Films and HBO Max commissioned Navalny and will stream on CNN Plus and HBO Max later in 2022.
4. 'Cha Cha Real Smooth'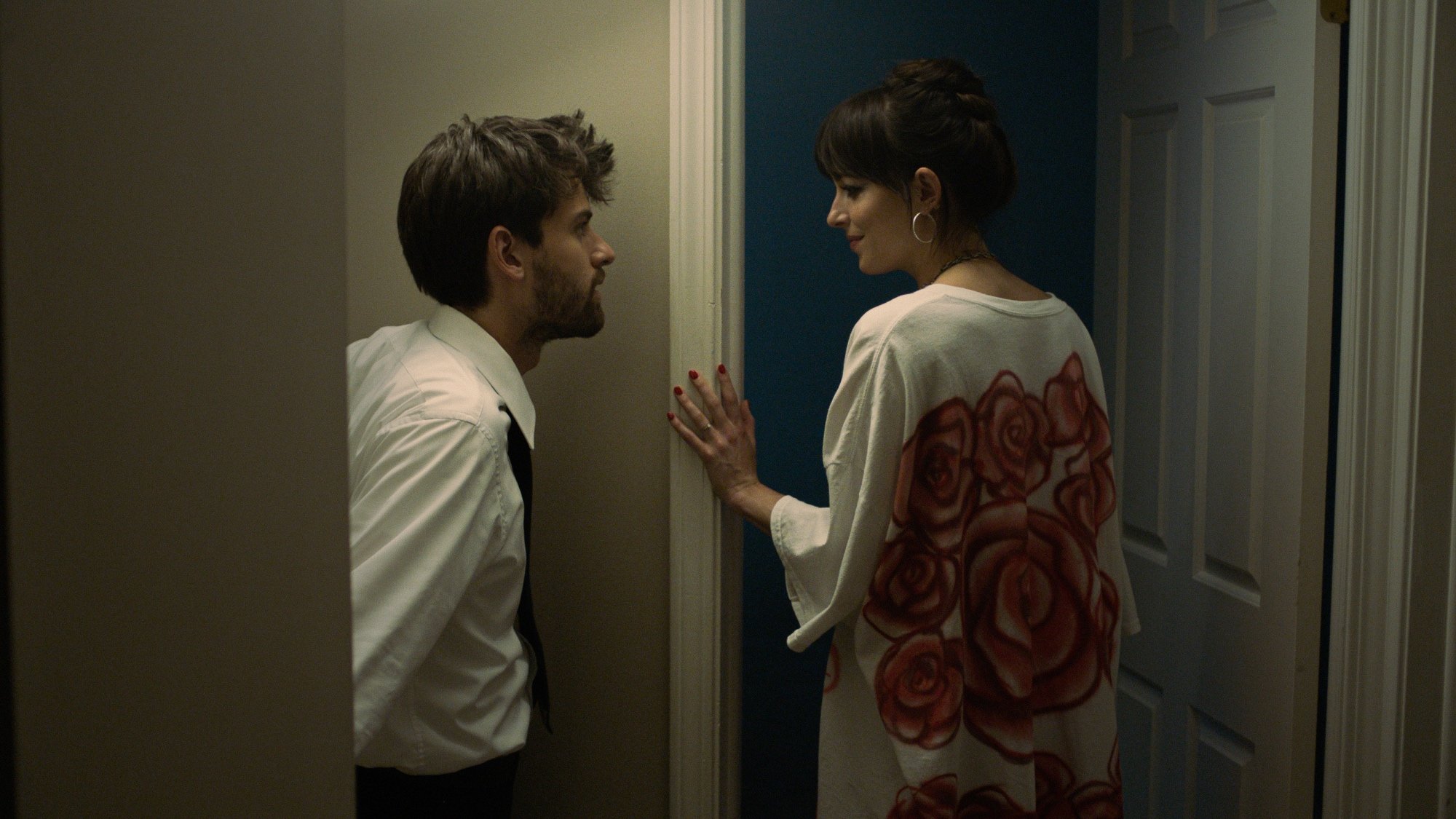 Cooper Raiff's Cha Cha Real Smooth follows Andrew (Raiff) after he graduated college. He's aimless with no career prospects. He begins to work as a Bar Mitzvah party host and meets a mother (Dakota Johnson) and her autistic daughter (Vanessa Burghardt). His life will never be the same.
Cha Cha Real Smooth is undeniably charming and will connect with audiences around the world. Raiff is endlessly charismatic in his portrayal of a young man's pursuit of love as he tries to make sense of the world. It's funny, heartfelt, and further proves Raiff as a filmmaker worth tracking. The film won the Audience Award: U.S. Dramatic.
Apple TV+ acquired distribution rights for Cha Cha Real Smooth out of Sundance 2022.
3. 'You Won't Be Alone'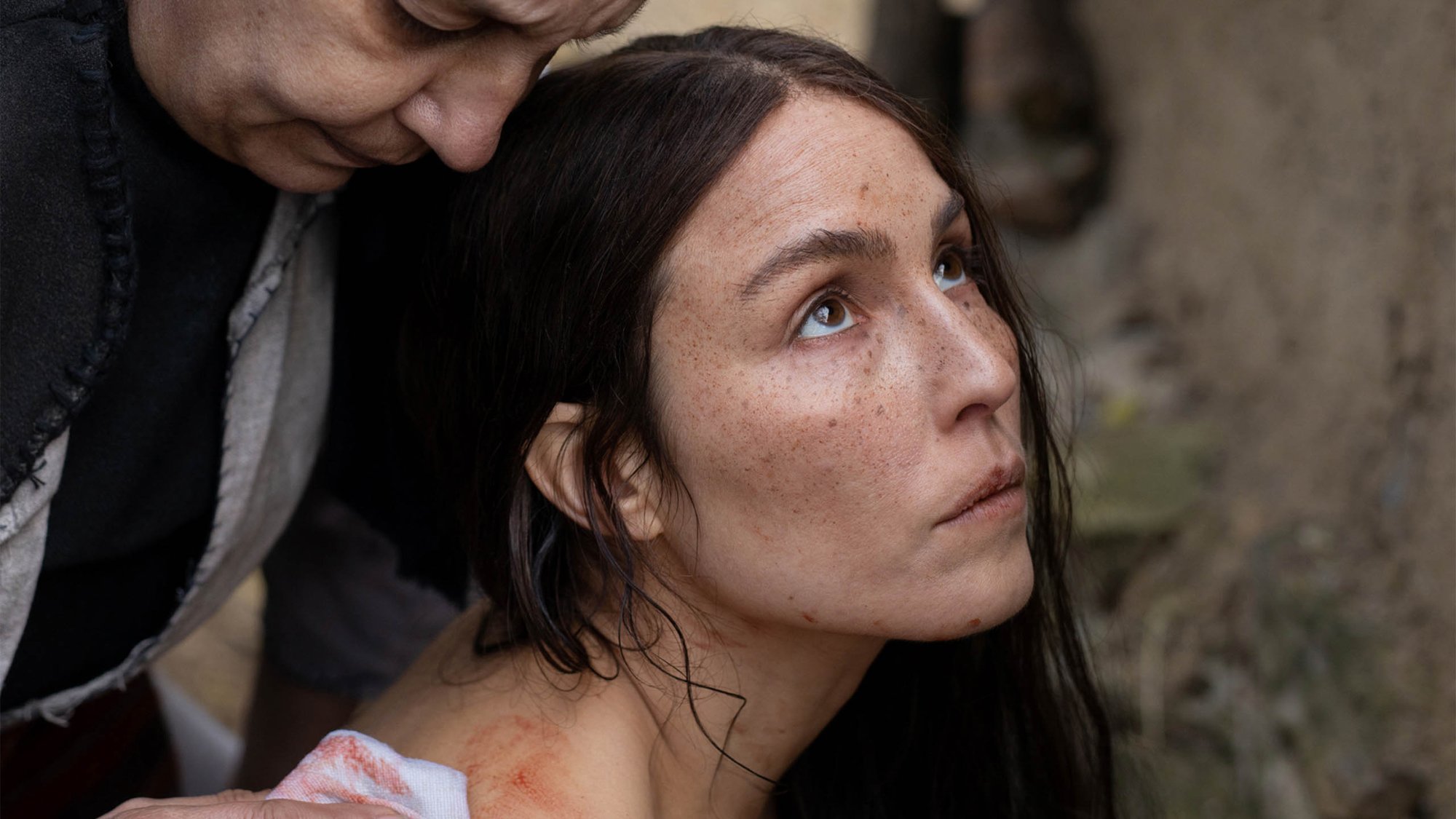 Goran Stolevski's You Won't Be Alone is set in an isolated mountain village in 19th century Macedonia. A witch named Maria (Anamaria Marinca) abducts a young woman named Nevena (Sara Klimoska). She turns her into a witch, who in turn tries to make sense of the world and what it truly means to be alive.
You Won't Be Alone is a gripping and unshakable horror delight. This folk horror film is brutal, but it has a heart along with tremendous performances by Marinca, Klimoska, Noomi Rapace, and Alice Englert. It will undoubtedly be one of the top horror movies of the year.
Focus Features acquired You Won't Be Alone, which hits theaters on April 1.
2. 'After Yang'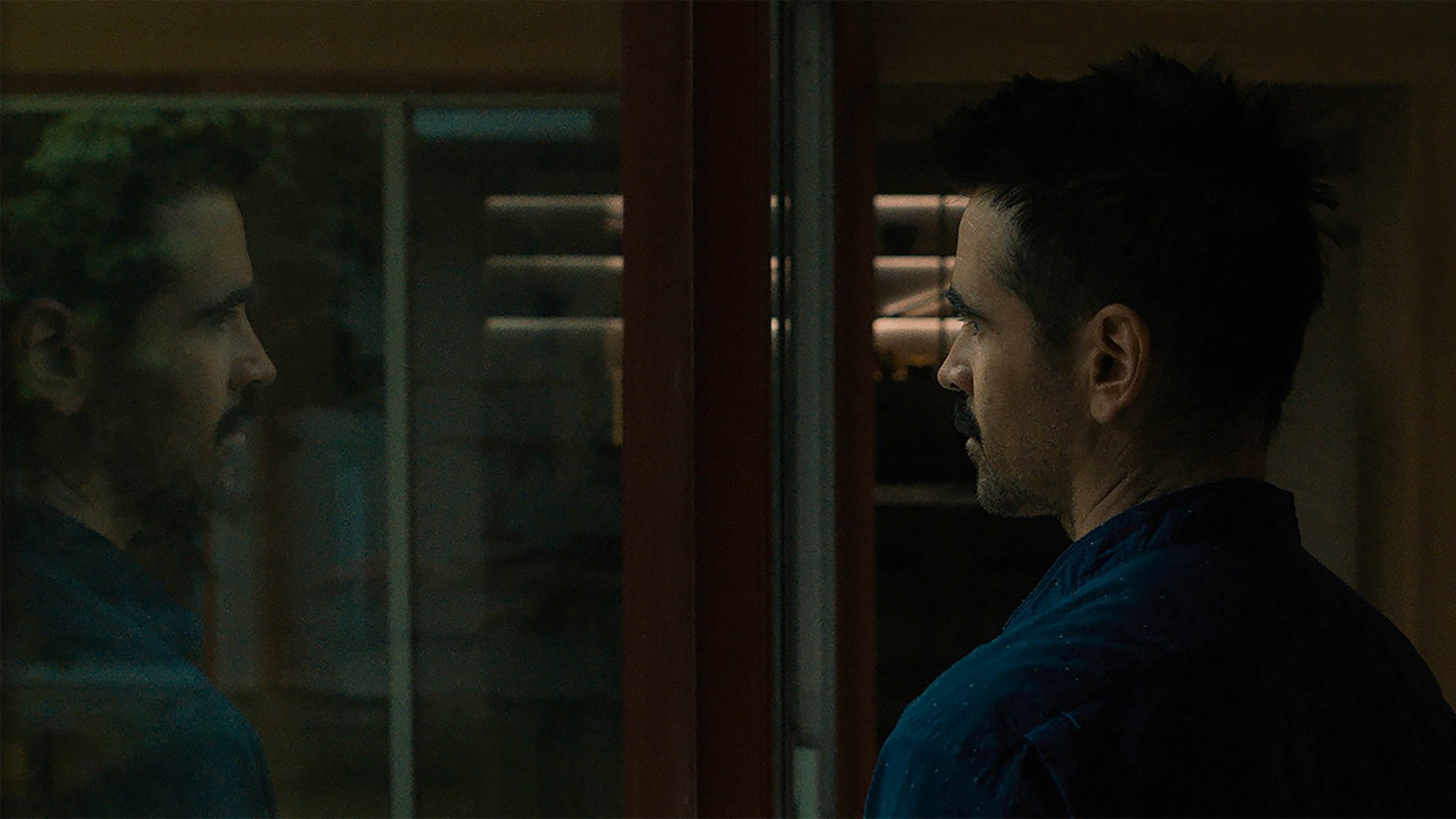 Kogonada's After Yang takes place in the near future. Jake (Colin Farrell) and his wife, Kyra (Jodie Turner-Smith), are doing their best to raise their young daughter, Mika (Malea Emma Tjandrawidjaja). Their A.I. helper, Yang (Justin H. Min), breaks down and they now must figure out what to do next.
After Yang is truly unforgettable, must-see filmmaking. It explores the themes of family, loss, and the preservation of memory. Farrell, Turner-Smith, Tjandrawidjaja, and Min all deliver beautiful performances that elevate the movie's core. This is profound and philosophical filmmaking.
A24 acquired After Yang, which hits theaters on March 4.
1. 'The Worst Person in the World'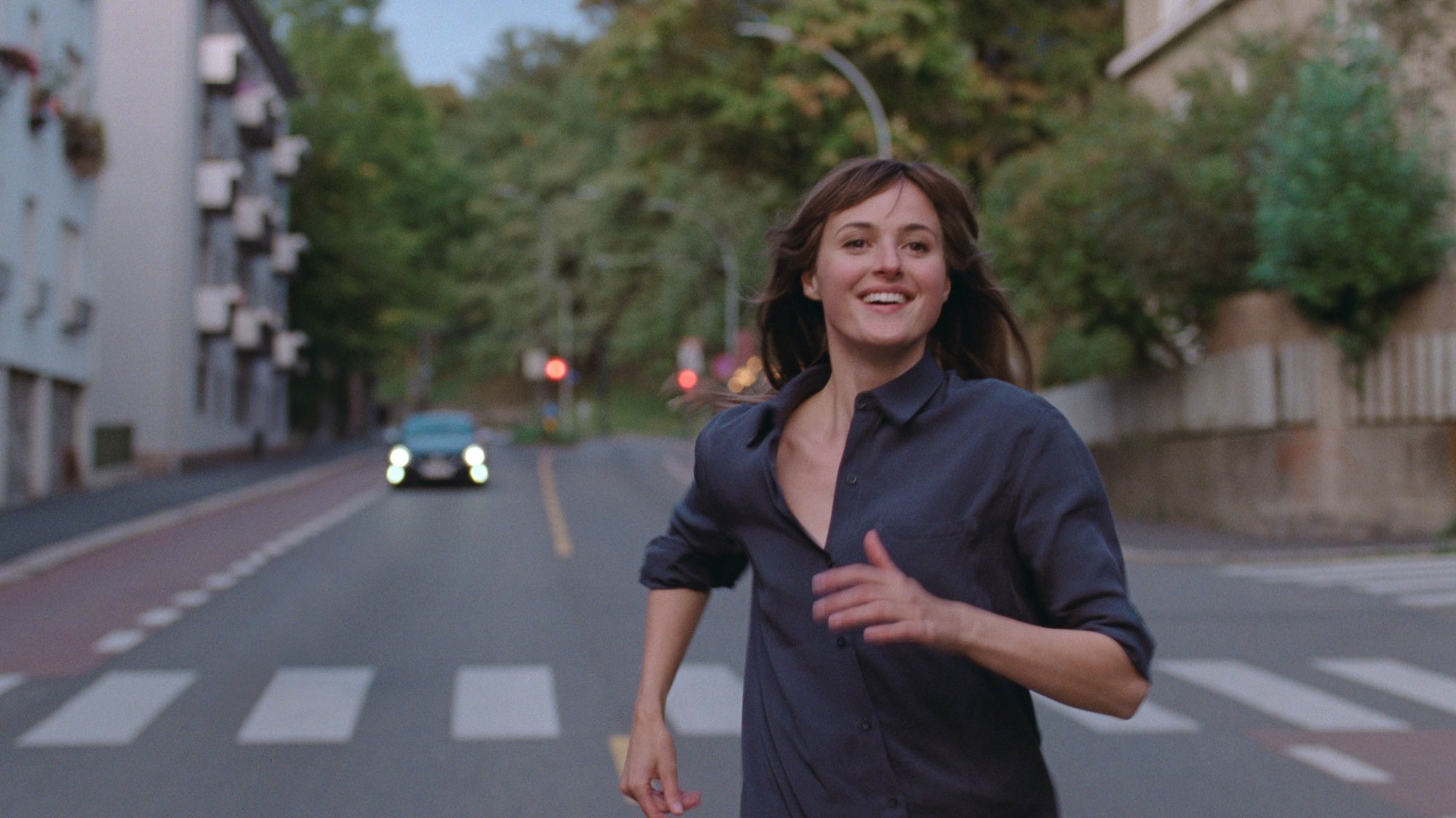 Joachim Trier's The Worst Person in the World follows four years of Julie's (Renate Reinsve) life. She tries to find her place in life through relationships, career aspirations, and family. However, Julie will have to face her greatest fears in order to truly discover who she is.
The Worst Person in the World hit the festival circuit last year, but Sundance understandably included it in their lineup for 2022. It's one of the best films of the last few years, presenting a movie that is funny, heart-rending, and truly authentic. Reinsve, Anders Danielsen Lie, and Herbert Nordrum all deliver award-worthy performances.
Neon acquired The Worst Person in the World, which hits theaters on Feb. 4.